The High School Musical Duo Vanessa Hudgens and Zac Efron Not in Touch Still after 5years of Split!! Looks like there is no Hope for The Couple….."I Completly Lost Contact with him"-Vanessa on her Ex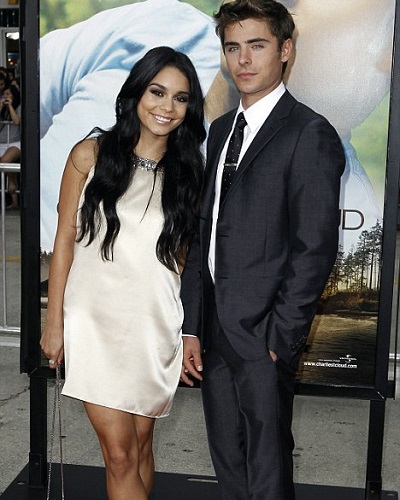 Vanessa Hudgens and Zac Efron are forever the best couple!
After their High School Musical on-screen romance turned off-screen romance…Are they still in touch?
---
Let's find out together!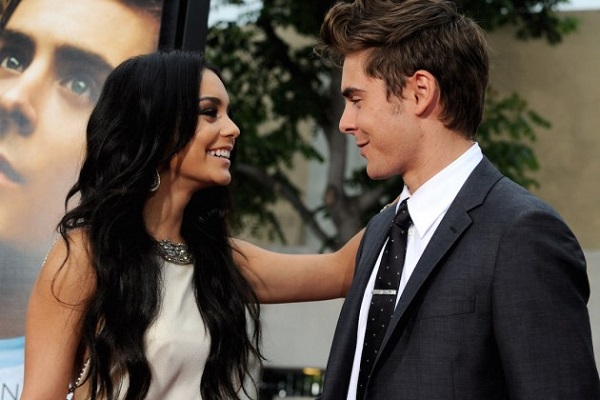 Vanessa about Zac
Some Wildcat stars haven't stayed in touch. Vanessa Hudgens revealed during Access Hollywood on Thursday, March 23, that she and her ex-boyfriend Zac Efron are now not on speaking terms.
@VanessaHudgens mentions how she lost contact with Zac Efron. pic.twitter.com/D512f158R7

— Team Hudgens (@TeamHudgensNYC) March 22, 2017
"Oh, yeah, no… That's not a thing that happens, I completely lost contact with him."
Cohost Natalie Morales replied:
"Aww, that's too bad."
High School Musical
Hudgens and Efron had played lovers Gabriella Montez and Troy Bolton in High School Musical, which had premiered on the Disney Channel in 2006. The two actors also reprised their roles in two sequels, High School Musical 2 and High School Musical 3: Senior Year.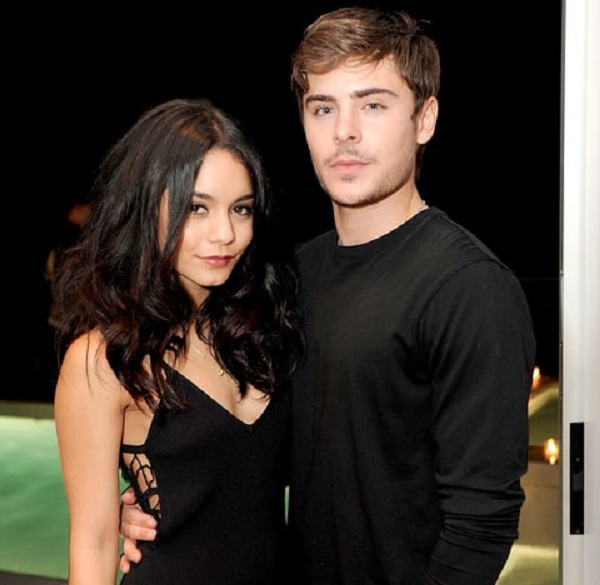 When asked about her likely presence in High School Musical 4, Vanessa had said:
"I mean, I'm 28, I could be a teacher, but I refuse to be a teacher! I'm still a teenager at heart. So probably not with me, but I'm excited to see what they whip together. Just have fun, We were just kids running around having fun."
Relation between Vanessa and Zac
Hudgens and the Baywatch actor, 29, had dated from 2005 to 2010 after they met on the set of the Disney TV musical High School Musical.
In March 2015, Hudgens had mildly disclosed in a New York Times interview that she was not too fond of Efron's female fans at the time.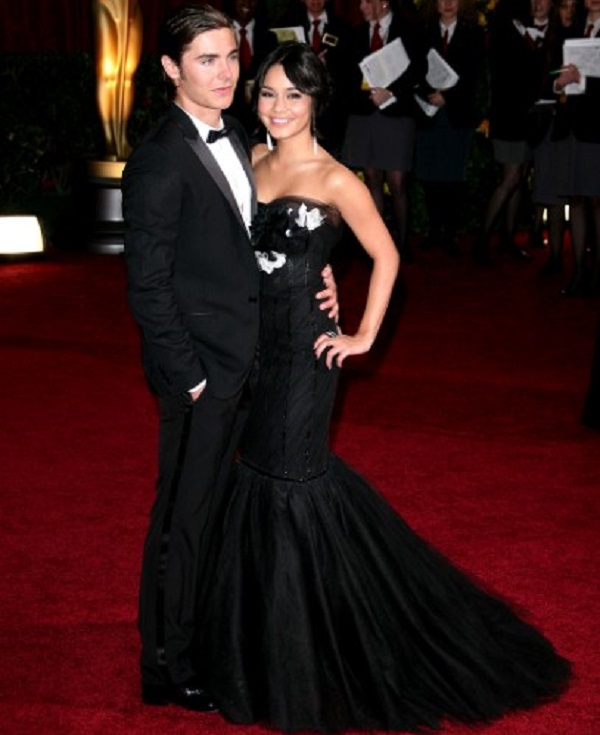 "I went through a phase when I was really mean because I was so fed up. Girls were running after him, and I was giving them death stares, I realized that's not what that's about. Spread the love, be a good person, they support you, be nice."
The actress shared that she still had close ties with Ashley Tisdale, at whose 2014 wedding she was one of the bridesmaids.
"I literally just texted Ashley yesterday, She released a new video on her website—YouTube—where her niece does her makeup. It was very cute."
Reunion of HSM
Last year, some of the cast of High School Musical had come together for a TV special to celebrate the franchise's 10-year anniversary.
Fans were happy to see Hudgens and Tisdale share the screen with former co-stars Corbin Bleu, Lucas Grabeel, and Monique Coleman once again, but many were disappointed when Efron did not come for the in-person reunion.
You may like to read Who is actor Zac Efron's new date? Know about all his past relationships!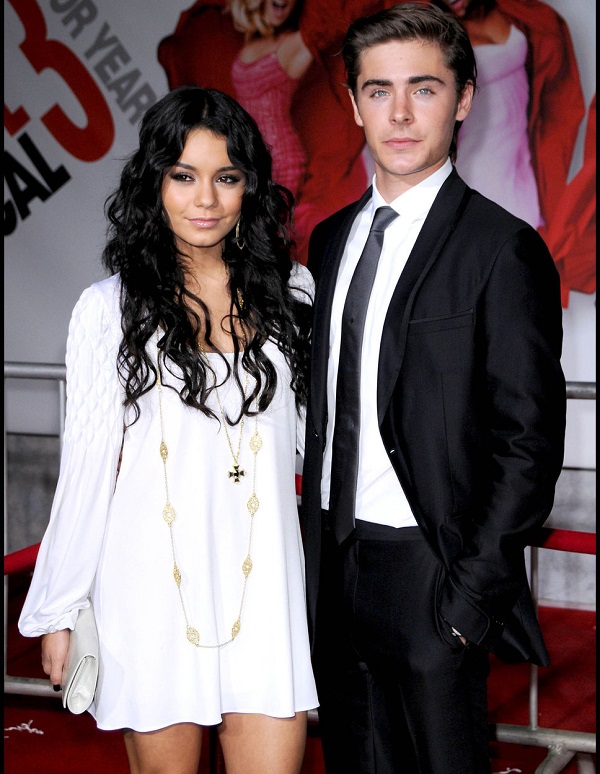 "I have nothing but love for the #HighSchoolMusical cast & fans, Wish I could've joined the fun in person."
He had tweeted.
History of the stars
Vanessa has boldly decided to provide actual answers to any queries raised instead of brushing away the awkward moment. Plus, Vanessa is in immense love with her current boyfriend, Austin Butler, 25, since 2011 so she doesn't have much to be upset about.
Efron has been romantically linked to Michelle Rodriguez, Lily Collins and separated from his two-year girlfriend model Sami Miro in April 2016.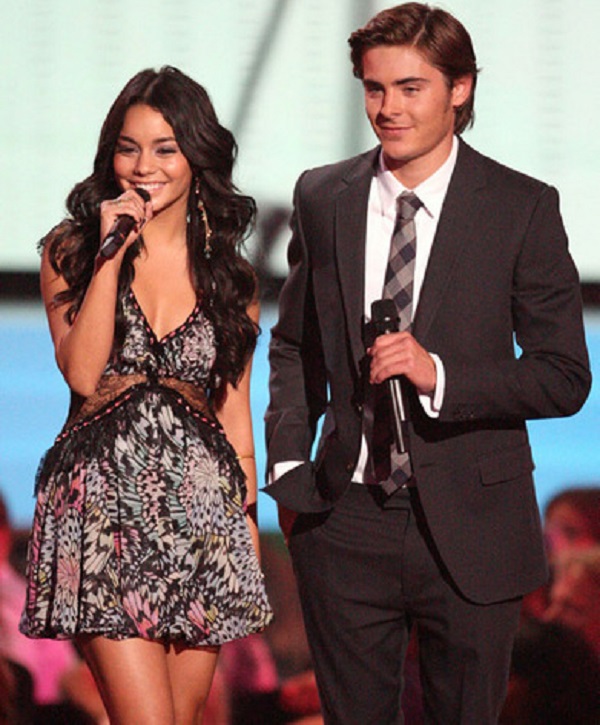 Also read Vanessa Hudgens And Austin Butler Split Up After Almost Nine Years Of Dating; Everything About Their Relationship!
Short Bio on Vanessa Hudgens
Vanessa Hudgens is an American actress and singer. Hudgens rose to prominence playing Gabriella Montez in the High School Musical series. Hudgens has also appeared in various films and television series for the Disney Channel.
She had her feature film debut in the 2003 film Thirteen, a teenage drama in which Hudgens had a supporting role. She had mainstream success following the release of the High School Musical trilogy, and her relationship with co-star Zac Efron was heavily publicized. More bio…
Short Bio on Zac Efron
Zac Efron is a famous American actor and singer who rose to fame for playing the lead role of Troy Bolton in High School Musical. He is also recognized for the movies Hairspray, Me and Orson Welles, Neighbors, Mike and Dave Need Wedding Dates, and The Lucky One. He voiced the lead character Ted in the 2012 animated film The Lorax. – See more at…