The Hound from GOT- Rory McCann- A Journey from a gardener and a painter to a Scottish actor!!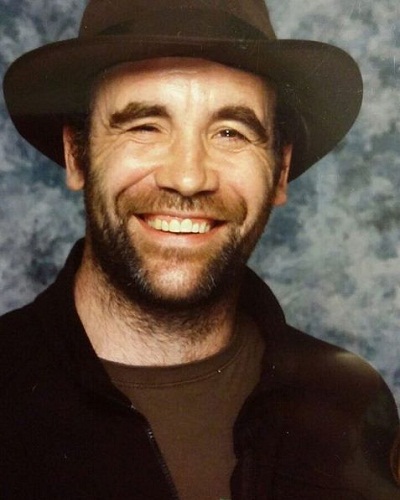 Rory McCann's childhood and family background 
Rory McCann a Scottish actor who is better known for his role as The Hound in HBO's hit series Game of Thrones. His acting is mainly seen in minor roles.
This Scottish actor was born in 1969, 24th April which makes him 48 years at present. He was born in Glasgow, Lanarkshire, Scotland. His nationality is Scottish.
There is no further information about his parent's names or the type of job they do. Nor we have any details about his family background and childhood.
But fortunately, we have information about his sister. His sister Sally-Gay McCann works in costumes for film and television. She is also one of them who works in the Costumes department for Game of Thrones.
Rory McCann attended at Scottish School of Forestry which is near Inverness. He was trained by Robert Parsifal Finch (Scotland's Artists). There are no further details about his educational background.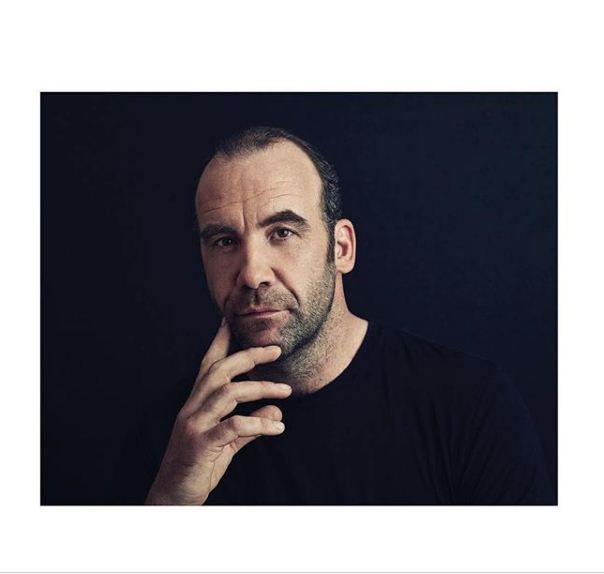 Rory McCann's filmography
Initially, Rory whose nickname is Big worked as a gardener for large estates in Glasgow. He also worked as a painter. After Rory's potential was seen by Robert Parsifal Finch, he joined Actor's Workshop. So this is how is acting career begin.
His appearance was seen in numerous Scottish and British TV series. Rory landed his role in Coming Soon (Comedy/Romantic Comedy) which was released back in 1999.
The following year, he came up with Pasty Faces. Likewise in 2003, Rory landed his acting in Young Adam (Drama/Thriller) and Peter in Paradise (historical drama).
His role was also featured in Oliver Stone's movie Alexander (Drama/Action). This movie was able to earn 155 million USD at the box office. In 2005, he performed his role in Beowulf & Grendel (Drama/Fantasy) which was initially released March 9, 2006 (Thailand).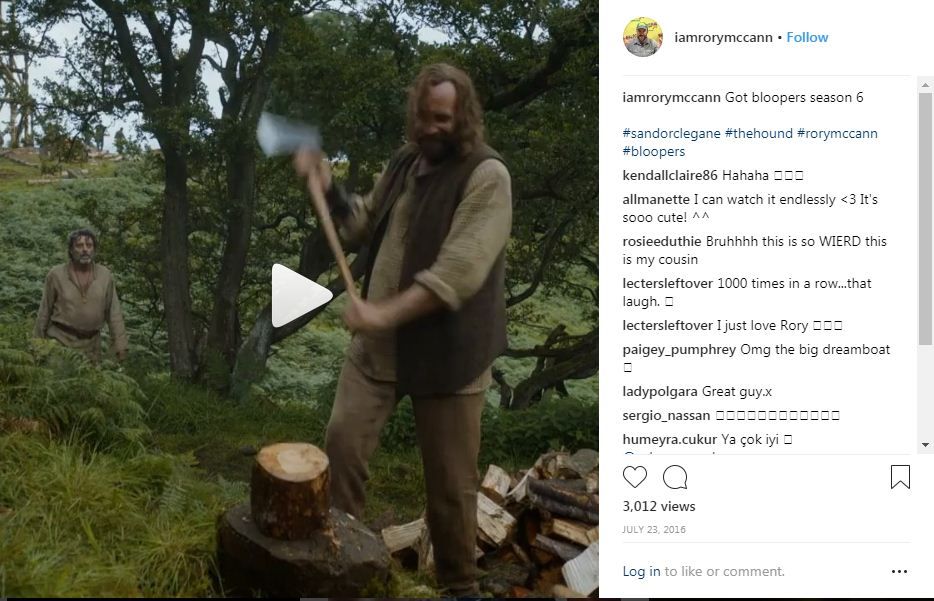 In 2006, Rory was acted for Sixty Six (Drama/Coming of age). Rory was back with his acting in 2007 Hot Fuzz (Drama/Parody film). This movie was also able to earn 80.7 million USD at the box office with only 8 million GBP budget.
His role Michael in Edgar Wright's crime-comedy Hot Fuzz made him recognized all the world. He is best known for portraying in Hot Fuzz.
In 2009, he featured in Solomon Kane (Fantasy/Action). The following year, he was seen in  Clash of the Titans (Drama/Fantasy). He managed to get minor roles in Slow West (2015) and XXX: Return of Xander Cage (2017).
Also read: Getting rid of playing soccer on cold Saturday mornings, made Isaac Hempstead Wright known for his acting skills worldwide!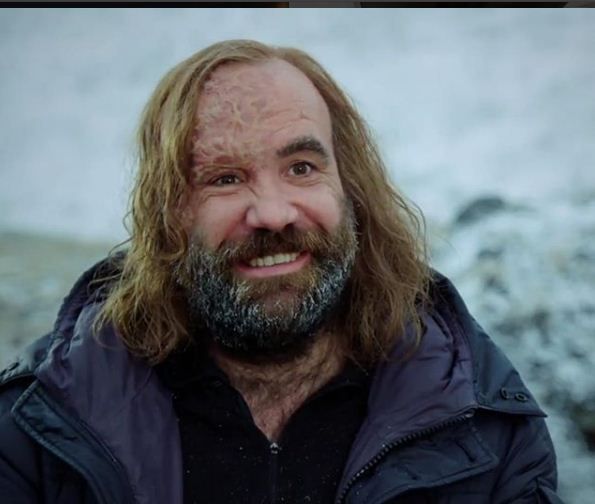 Rory McCann's Television Plays
Standing 6 Feet 6 Inches tall, Rory McCann in 2011 was cast as Sandor "The Hound" in the popular HBO TV series Game of Thrones. In the series, his role was as a team member of Tyrion Lannister.
He featured in Randall & Hopkirk (British television series), Monarch of the Glen (Drama series), London's Burning (British television programme).
Likewise, he also landed his role in The Book Group which received many nominations like  British Academy Television Award for Best Scripted Comedy, British Comedy Award for the Best Comedy Drama, etc.
His another appearance in Shameless (American comedy series) is also another award-winning British series. His acting won a BAFTA Award back in 2002. Furthermore, he was nominated for Screen Actors Guild Awards in the years 2012, 2014, 2015.
Hard work really pays off!!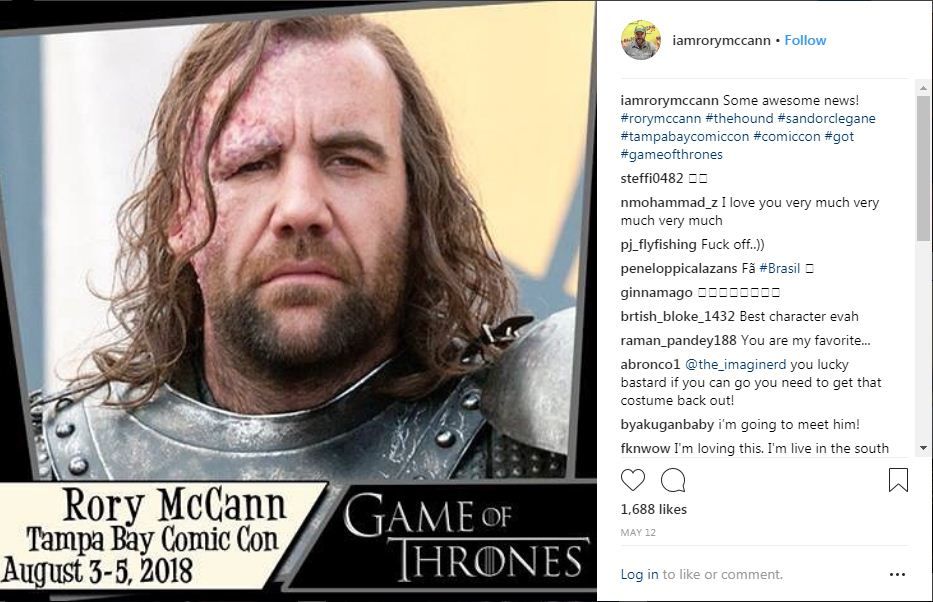 Rory McCann's personal life
Rory McCann has remained very secretive about his personal life. He might be busy in his career. We have no information on past relationships for Rory McCann. This talented actor who is yet to be in any relationship.
Rory is busy building his professional career in the acting field. Therefore, we hope he finds someone special. Some sources say that he spends most of his time alone enjoying the nature. He has a net worth of $2 million.
Some sources say that he likes spending time alone in nature. Therefore, he also lives in a boat and likes climbing the rock. He prefers living away from a society of modern technology.
Reference: (biographyz.com, allwikidetails.info, gameofthrones.wikia.com)