The Love Life of Lupita Nyong'o, The First African Actress to Win an Oscar, Know more about her career and relationships…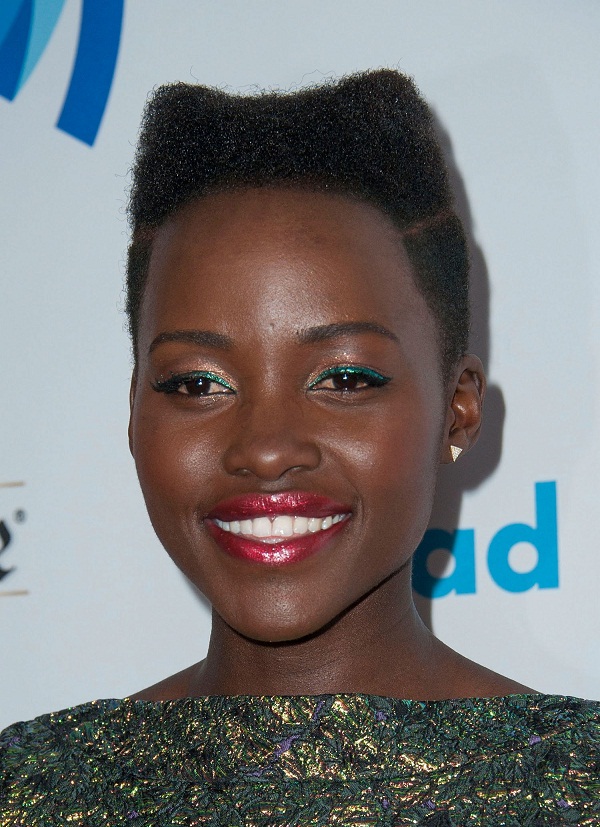 Lupita Nyong'o, the first African Actress to win Academy Award, had a long list of relationships in her history. So, let's dive in to know more on the matter.
Dating Chiwetel Ejiofor
It was around 2012 in the Gregorian calendar when the rumors emerged. The rumor had that Lupita was dating Chiwetel Ejiofor, her co-star in the critically acclaimed movie, 12 Years a Slave.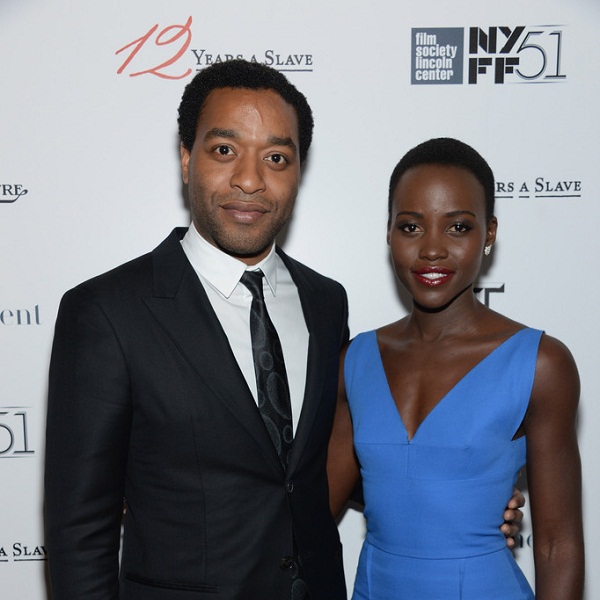 Sources said Nyong'o had an on-set romance with Ejiofor while they were filming the drama for Steve McQueen. But it was later told that the love match fizzled once the movie wrapped.
Wavin' Flag with K'Naan?
Nyong'o was reportedly in a relationship with Keinan Abdi Warsame, better known by his stage name K'naan, a Somali-Canadian poet, rapper, singer, songwriter, and instrumentalist. They were spotted cuddling each other during Nyongo's first post-Academy Award TV appearance in 2013.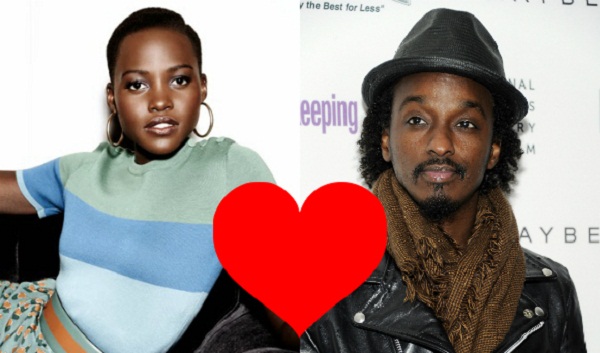 The couple, however, reportedly broke off somewhere in 2014.
Romance with Magnet-(o)-ic Michael Fassbender
Michael Fassbender was said to have been romancing his 12 Years A Slave co-star on and off in 2013.
Lupita grew close to Michael when they were filming the Academy Award-winning biopic. She professed that they shared a "ritual" where they'd "look into each other's eyes" and an "embrace" to help them face up with the vigor of the scenes which they were working on.
"Michael and I had a ritual that we never even really spoke about – we would make nice right before a scene, and then we'd make nice after a scene. Just looking into each other's eyes, an embrace, a squeeze of the hands – that would button the scene."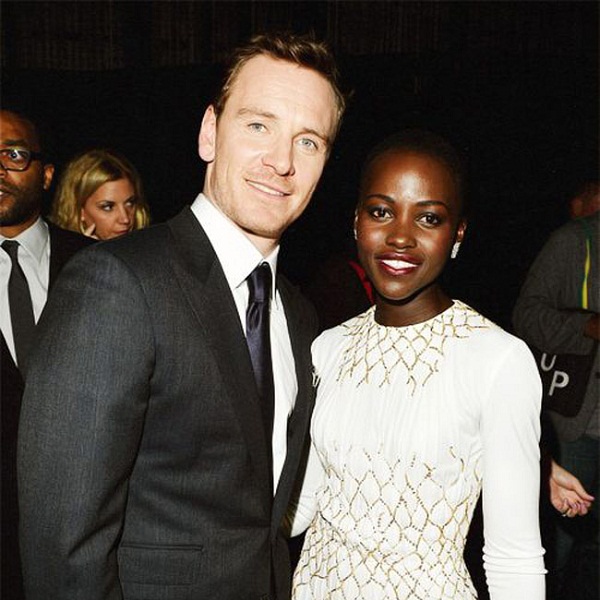 The couple reportedly separated in late 2013 to mid- 2014.
You may like to read Fashion For The Positive Change!! Lupita Nyong'o's 'Fearless' Fashion You Wouldn't Miss To Watch; Check It Out Here
With Jared Leto
Jared Leto's love life was propelled into the spotlight in early 2014 as he took award season by storm along with the fellow nominee Lupita Nyong'o. After they were caught chatting during the Critics' Choice Awards in January the next year, it wasn't long before rumors of a mutual attraction (and a possible hookup) between them started gyrating.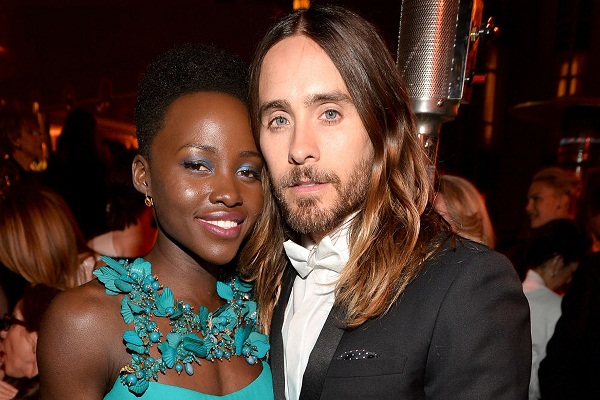 While it was never confirmed or denied whether they actually sealed the deal, the pair's chemistry was undeniable. Jared did little to de-emphasize those rumors when he referred to Lupita as his "future ex-wife" during his acceptance speech at the 2014 'Independent Spirit Awards'.
It looked as if there could be some truth to those rumors after they were spotted getting close at the Weinstein party succeeding the 2015 SAG Awards.
Dating Mobolaji Dawodu?
According to US Weekly, Lupita is reportedly dating GQ Style's Fashion Editor Mobolaji Dawodu since the past 6 months. Claims of a romance emerged when a supposed friend of Mobolaji's revealed the relationship to US Weekly. The friend also added that Mobolaji had 'discreetly told people they are dating'.
The stylish journalist fueled the conjecture, thanks to his Instagram page, on which he has posted many photos of the pair together, with one of them dating as far as about 35 weeks ago.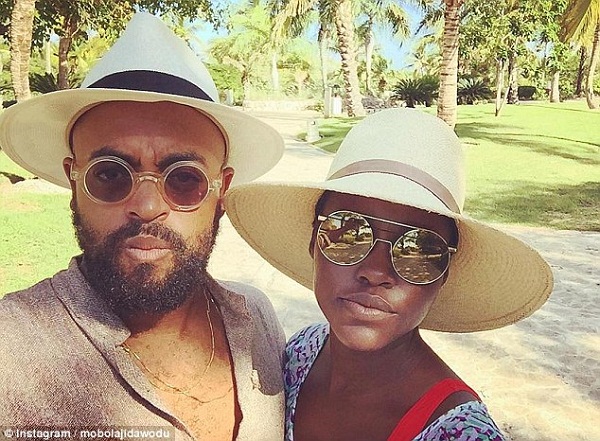 As of 12 December 2017, the couple is still together and we wish them the best in their life and future!
Rumors of having an affair with her Black Panther co-star
Marvel movies latest superhero movie, Black Panther actress Lupita and her co-star, Chadwick Boseman's chemistry were loved by the audiences so much that there were rumors of them having an affair. But it is confirmed that their relationship is only professional. Chadwick said,
"Are you trying to say we were dating? It's not hard to fall in love with Lupita. She's a beautiful person. She's intelligent, strong, assertive. You fall in love with people when you see them in their light, when you see them doing what they do, and they illuminate a certain aura."
But now the rumor is that she is having an affair with an American actor, Michael B. Jordan, who is also one of her Black Panther co-stars. When asked about her affair with Jordan, she said,
"You can ask, but you definitely won't get an answer. There have been rumors and rumors and rumors about my love life. That's the one area that I really like to hold close to my heart."
Also read Wonder Woman! Celebrities Flipping For Wonder Woman; Also Read Why Wonder Woman is a Masterpiece of Subversive Feminism
Short bio of Lupita Nyong'o
Lupita Nyong'o is a Mexican-Kenyan actress. For her role as Patsey in 12 Years a Slave (2013), she won the Academy Award for Best Supporting Actress. She became the first Kenyan and first Mexican actress to win an Academy Award. More Bio…