The "Love Sex Magic" singer Ciara pregnant with her husband Russell Wilson; Flaunts her baby bump in the stunning way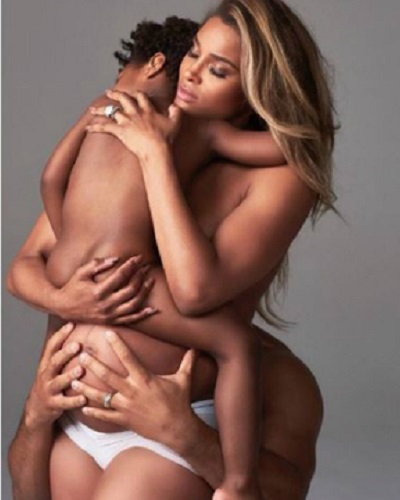 thBeing a mom is always one of the happiest moments in a woman's life. She proudly flaunts her baby bump during the time of pregnancy.
The same thing goes with the celebrity mom also. Like any other women, they are also excited to be a mom. The "Love Sex Magic" singer is the stage of heavy pregnancy.
She is expecting a baby with her husband Russell Wilson, who is a football star. The couple is expecting their baby first time together.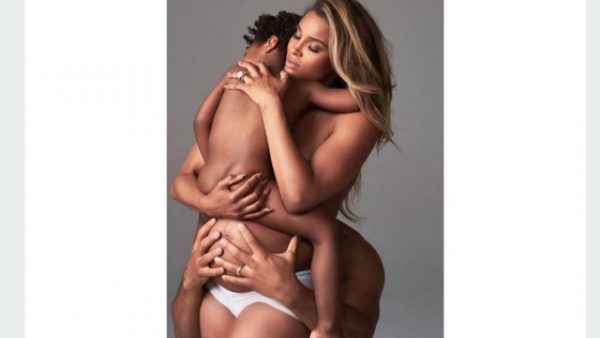 Update: Their daughter Sienna Princess Wilson was born on 29th April 2017 and they have welcomed their second child as well. Their second baby is a boy named Win Harrison Wilson born in July 2020.
You may like to read Ciara shares an adorable video with her husband Russell Wilson after the birth of their daughter Sienna; Welcomed their daughter two days ago
Ciara proudly flaunts her pregnancy curves on Instagram 
The soon-to-be mom Ciara shared her picture on Instagram with her heavy pregnancy curves. In the picture, she is in a black long dress with high shoes.
She posed with her baby bump on the tennis court and captioned the picture:
"Truly A Balancing Game In These #Gucci Stacks & This Big Belly! ☺️,"
Alongside, another picture in the tennis court carried a caption:
"Mamma Can Still Drop It Low….☺️????,"
On Sunday, April 23, she shared a photo of her in a white dress with a black dot. In the picture, you can see her flipping her long blonde hair.
As she is expecting her first child with Russell, both are very excited to welcome their first child together. Talking about their first baby, she said:
"He'll randomly pull my shirt up and be like, 'I want to see the baby. Hello, baby. How you doing, baby? I love you, baby. Okay, talk to you later, baby. Bye, bye.' Then he'll kiss me on my belly and put my shirt back down."
Also read Ciara explodes against her ex-Future. Says whenever she takes her son to visit his father, he is always busy and has missed 37% of his schedule
Baby shower of the first unborn baby of Ciara and Russell Wilson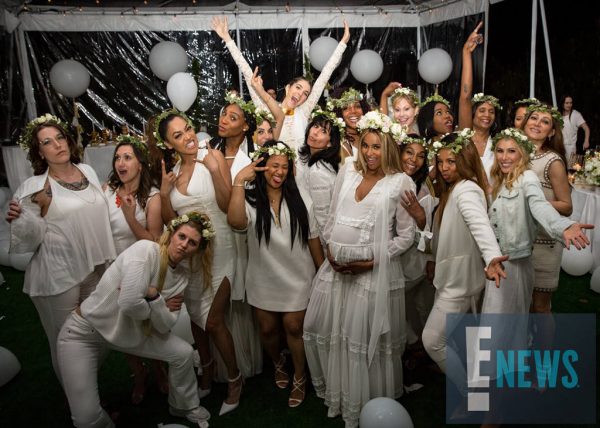 Ciara, 31, and her husband Russell Wilson, 28, are absolutely thrilled about having their first child together. The happy couple already loves spoiling their little one, throwing an extravagant co-ed baby shower last weekend. Balloons, hors-d'oeuvres, and games were all featured at the lavish event, allowing family members and friends to enjoy their time to the fullest while "dancing the night away" to music provided by DJ Nabs, according to E! News. It was catered by Shake Shack and the ladies got to dress up for the occasion, wearing flower-adorned crowns! Read the full story…
More about Ciara
Ciara is an American R&B singer-songwriter and dancer best known for her lithe dancer's body and her 2014 hit single and album, 'Goodies'. See more bio…