The lovebirds, Nikki Bella and Artem Chingvintsev seems to have their relationship bond very strong! Artem Chingvintsev indicates his love as 'soulmate'!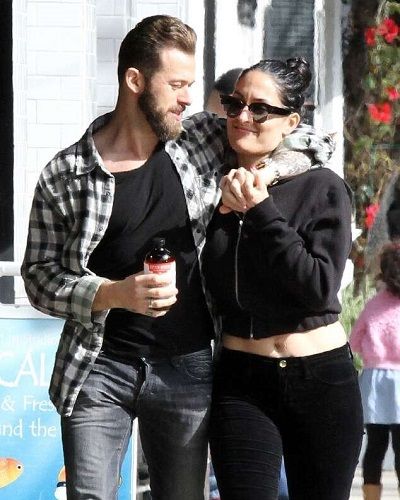 Nikki Bella full name is Stephanie Nicole Garcia-Colace is an American retired professional wrestler.  She has her 16 minutes older twin sister whose name is Brianna aka Brie Bella. Both Nikki and her twin sister used to play soccer during their college days. Let's have some more details about the talented bold girl.
The lover of Nikki Bella, a Russian-American professional dancer named Artem Vladimirovich Chigvintsev. He has performed both on Broadway and more recently in the West End in the year 2009. Recently, the lovebirds have shown their love towards each other.
Artem Chigvintsev's 'soulmate'
According to Artem Chogvinstev, love of his life, Nikki Bella is his 'soulmate'. The talented dancer of 'Dancing With the Stars' claims Nikki Bella as 'the good ending to a bad day'. He has recently written on Instagram about the love of his life. He says:
"You are my rock, my number one, the good ending to a bad day and the best start to a new day, you are my soul mate."
Furthermore, Nikki Bella also happily confessed to his beloved boyfriend in public. According to her:
 "When we [were] just friends and dancing [during their 'Dancing With the Stars' days], he would talk about being a dad and wanting a daughter first. I remember he used to tell me, 'You just seem like you would be a mom one day. Like, it's so weird to think that you weren't. At that point when we were dancing, I was like, 'No, I'm cool. I'm not going to be a mom. It's all good."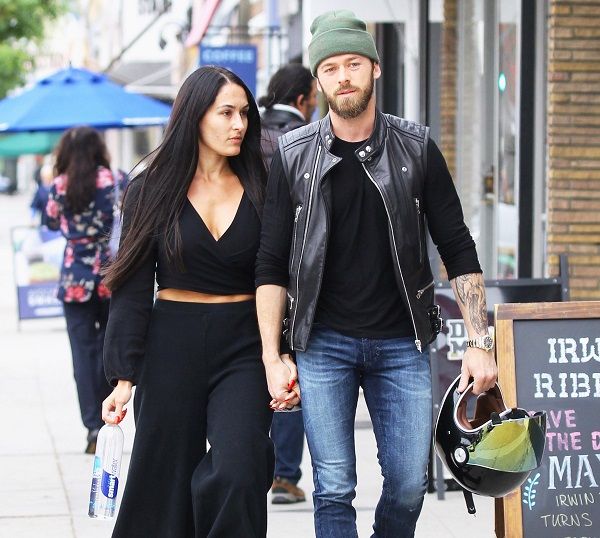 Additionally, she explained that she had heard about his baby fever forever. She has even said to her boyfriend that she doesn't know if she needs to be on three birth controls but they are not having kids anywhere in the near future.
It seems as if the couple has started the thought of starting the family since they started dating!
Also read: Wrestler Seth Rollins regained Universal Championship at SummerSlam! Who is his girlfriend?
Their official relationship
The couple admitted that they were dating a few months ago. They finally admitted that its official. Nikki Bella and Artem Chogvinstev are the contestants of 'Dancing With The Stars.' They were the partners during season number 25 in the year 2017.
In the month of May 2019, Bella described that they don't have to have labels or any titles and this is the reason that attracts her so much to Artem Chogvinstev. She claimed this in her twin sister, Brie Bella's 'The Bellas Podcast'.
Moreover, her sister, Brie also added saying that Nikki Bella always keeps on saying she has no labels. However, they are together all the time like a boyfriend and girlfriend.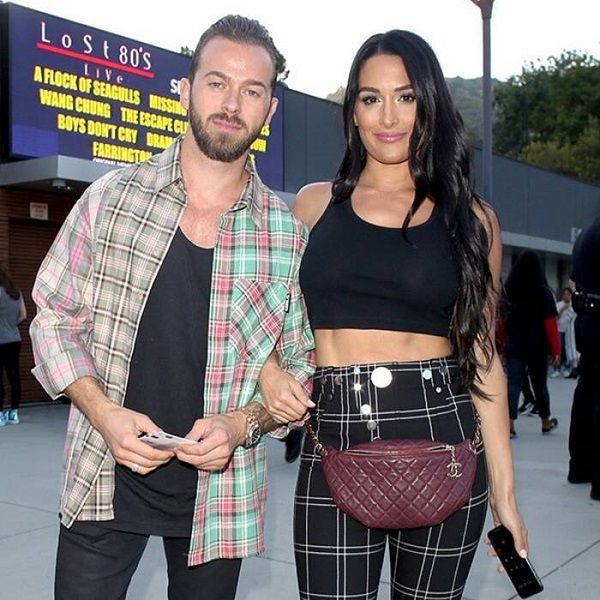 Nikki Bella also elaborated about how the fans, as well as her sister, has been talking about her and Artem being together. She said that the main reason for them to dance together was to indirectly tell everyone about their relationship.
Artem was so amazed to hear all this from his beloved girlfriend.
Also read: Wrestler Eric Bugenhagen changed his name! Know about his married life, net worth, etc.
Short Bio on Nikki Bella
The real name of the talented Wrestler is Stephanie Nicole Garcia-Colace. She is famously known as the fearless one. She was born in 21st of Movember,1983. Being a passionate and enthusiastic wrestler, she was brought up in San Diego, California city of Unites States. However, her hometown is in Scottsdale, Arizona.
Her parents are Jon Garcia and Kathy Colace. Her nationality is American whereas her ethnicity is half Mexican and half Italian. She completed her high school in Arizona and college in Grossmont in San Diego.
Talking about social media, Nikki Bella can be seen in Television and brand endorsements as well. Moreover, Rolling Stone magazine honored her with the 'Diva of the Year' tag back in the month of December 2015. More bio…
Reference: (usmagazine, nz.news.yahoo)