The Miranda Impact: 'Evan is more social now!' Let's delve more into this amazing relationship!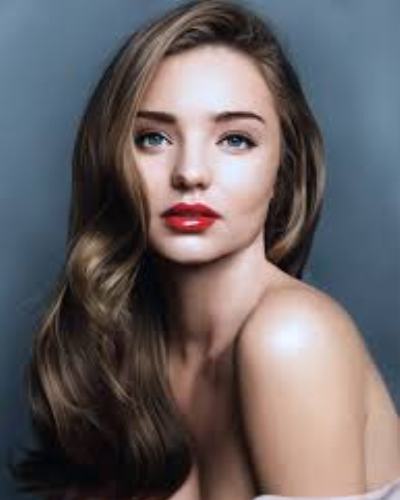 The Miranda effect
Australian model Miranda Kerr has been making great positive changes in her newly married husband Evan Spiegel. Evan Spiegel is Snapchat's CEO and co-founder.
Under the influence of his new wife Miranda Kerr, Evan Spiegel seems to have become more social, it is learned.
Evan was an extremely private person who always focused on his work and technology. But in the company of the outgoing Miranda Kerr, things are changing for good.
A source has revealed to RadarOnline:
"Miranda and Evan make a great team. She is a bit more outgoing and she is making him more social as he tends to be really private. Miranda knows how to act at private events and parties and this will be really helpful to Evan as he looks to take Snapchat on to the next level"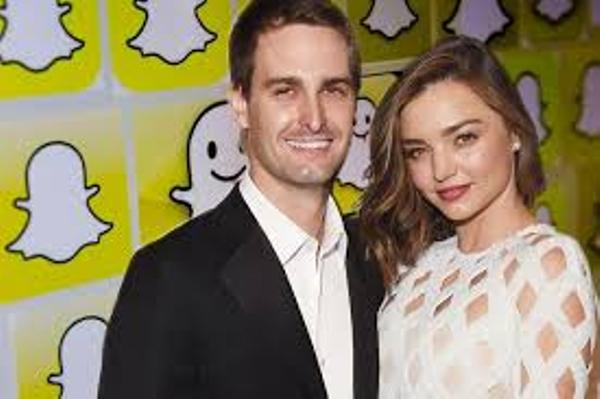 The source added:
"They both seen to like being married and it is a great boost to Evan to have such a beautiful wife on his arm."
The Australian beauty is definitely bringing the shy Evan out of his cocoon. The two were married in end of May 2017 in a small intimate ceremony at Evan's $ 12 million home in Brentwood, California.
40 guests were chauffeur-driven to the marriage venue in the early evening and treated to cocktails in an open-air tent.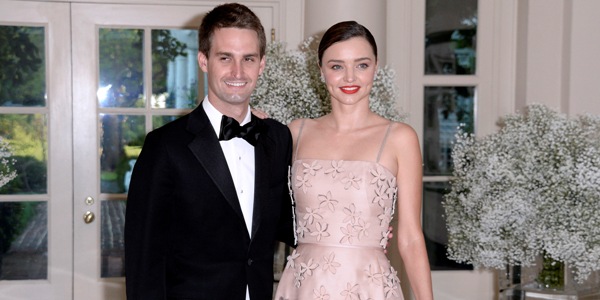 The piano was being played in the background. Kerr and Spiegel exchanged vows and the ceremony lasted for 20 minutes.
Spiegel was dressed in a regal way and the wedding décor was splendid. She also sang Shania Twain's 'You're still the one' for Evan.
Miranda-Evan relationship
Miranda Kerr, 36, and Snapchat billionaire Evan Spiegel, 28 have known each other since 2014. They had met at a dinner in LA for Louis Vuitton and soon became friends.
They started dating in June 2015. The two kept their relationship private until February 2016 when they stepped on the red carpet together for the pre-Grammys gala in Beverly Hills.
In July 2016, the couple got engaged. Miranda took to social media to express and share her happiness.
She uploaded a photo of her new sparkling diamond ring gifted by none other than Evan. She overlaid it with a bit emoji proposal and a 'Marry Me!' graphic.
She captioned it as:
"I said yes!!!"
An insider had told E! News:
"They 've fallen hard for each other and are really in love."
This will be Evan Spiegel's first marriage while it will be the second one for Miranda. She was married initially to actor Orlando Bloom with whom she has an 8-year-old son named Flynn. The couple had divorced in 2013.
Miranda seems to like Evan's non-Hollywood vibe, brilliance, smartness, and down-to-earth nature. She also liked his closely-knit and loving family.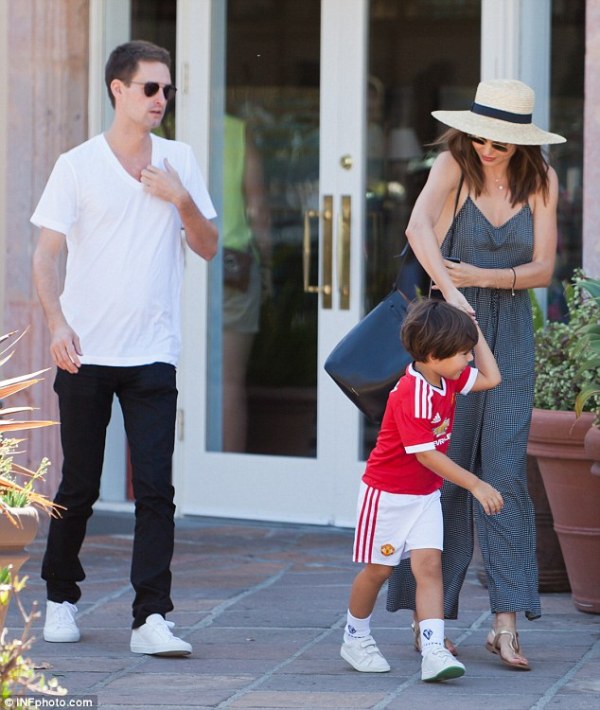 Evan Spiegel also shares a special bonding with Kerr's son, Flynn. A source told:
"Evan is really great with Flynn and they bonded instantly. Evan gets down on the floor and plays with Flynn and is very fun and creative. That's so important to Miranda and a quality that really stands out about Evan."
The other side of Evan
Evan Spiegel is definitely into the technical field of work, but he is not all tech. He does love and admires aesthetics. He had once told GQ Magazine that he does flower arranging, especially English garden roses.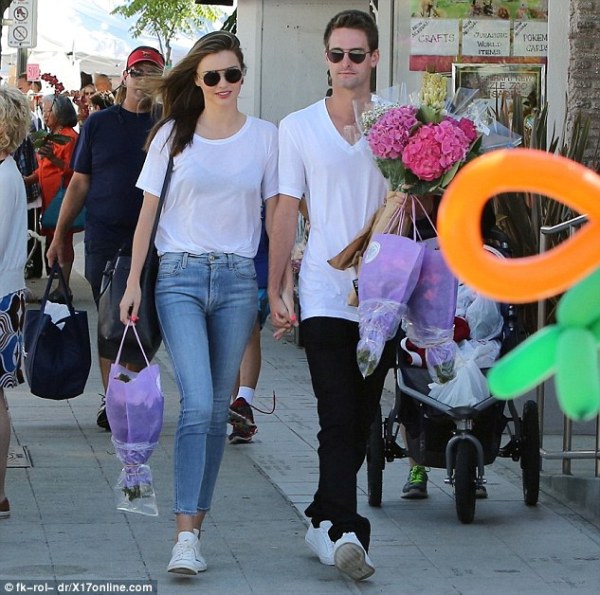 He also likes style and is fond of James Perse V-necks, Patrik Ervell black jeans, and white Achilles Common Projects sneakers.
Born to lawyer parents, Evan Spiegel had left college to concentrate on Snapchat which has a present worth of more than $ 20 million.
Evan Spiegel has a net worth of $ 2.1 billion. In spite of such impressive wealth, Evan has never let this mess up with his life and personality.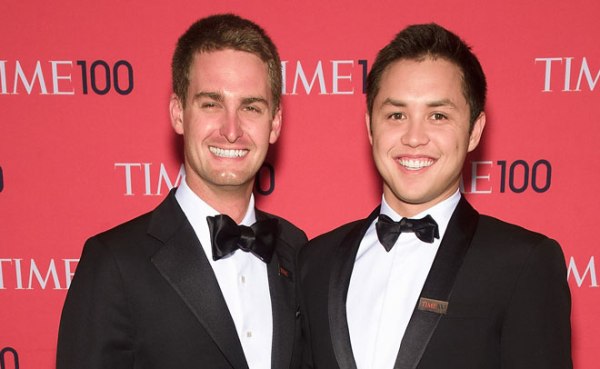 Short Bio on Miranda Kerr
Miranda Kerr is a well-known Australian fashion model. She is the charming fashion model that became popular in 2007 after she was featured as one of Victoria's Secret Angels. She was the first Australian Victoria's Secret model and represented Australian Department Store. More Bio…