The News of Keith Urban Getting Upset with Nicole Kidman!! How much of it is true?Know more about their Relationship
Nicole Kidman who is an Australian actress and film producer and Keith Urban who is a New Zealand-born Australian-American country musician got married which is the obvious thing. They got married on Christmas Eve 1990 in Telluride, Colorado.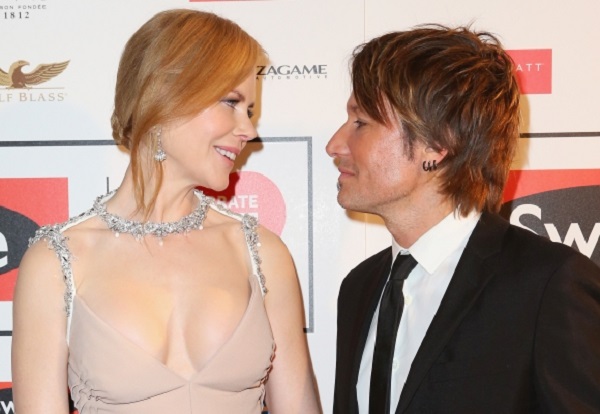 The couple has been enjoying the married life and still going strong. They have been publicly seen and have shown their love for each other. They have two daughters together and lives happily as a family.
However, since Nicole has starred on the HBO series "Big Little Lies," there has been a lot of rumor going around about Keith Being jealous and upset.
Rumor of the Separation
There has been a rumor going on about Keith being upset with Nicole for the Sex scene in the TV series Big Little Lies (BLL). There were many sites who claimed this news to be true as well. They have been using a certain source to make them correct. Let's see how much of this rumor is true!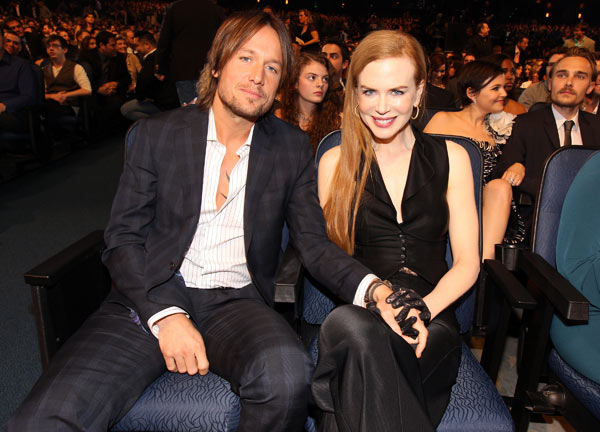 According to the National Enquirer, the country singer is troubled by his wife's many racy sex scenes with Alexander Skarsgard, who plays her husband on the show.
A so-called "source" tells the magazine,
"Keith must be going nuts with jealousy watching his wife expose her naked body to another actor, and the world!"
An insider adds,
"He's in showbiz, too, so he knows there are things you have to do sometimes, but it can't be easy for him."
Fake News Viral
There are many sites likewise who have confused many fans of the star by giving the false report. There have been many cases where the news are made so believable but actually, all of it is fake.
For this kind of site, there is Gossip cop which always finds the source and corrects all of these fake news. For this news as well Gossip cop has found that Keith Urban is NOT upset about Nicole Kidman's sex scenes on the HBO series "Big Little Lies," despite a made-up tabloid report.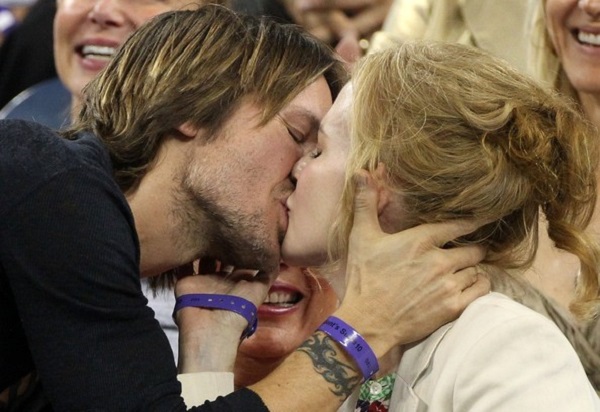 However, in a trustworthy source close to the situation assures us that Urban isn't at all distressed about the show's sexually explicit content.
In fact, when Kidman was asked by E! News last month about her husband's reaction to her sex scenes, the actress responded,
"He's an artist, so he knows that the work is the work."
After all this, still, those sites are feeding that fake news. They are celebrities and it's their work. It is understandable as her husband Keith is also an artist.
Additionally, Gossip Cop already busted the Enquirer for a similarly bogus report published last year when "Big Little Lies" was still in production. At the time, the publication falsely claimed that Urban was upset about Kidman's on-set kiss with Alexander Skarsgard, but there was no truth to the story then, and it isn't accurate now.
Similar Report
When BLL was currently in the process there was similar news about Keith being "HeartBroken" over Nicole Kidman and Alexander Skarsgard kissing on the set of a TV show, which we already know that it just false news. But despite both being professional actors in a scripted romance, the National Enquirer is trying to create real-life drama.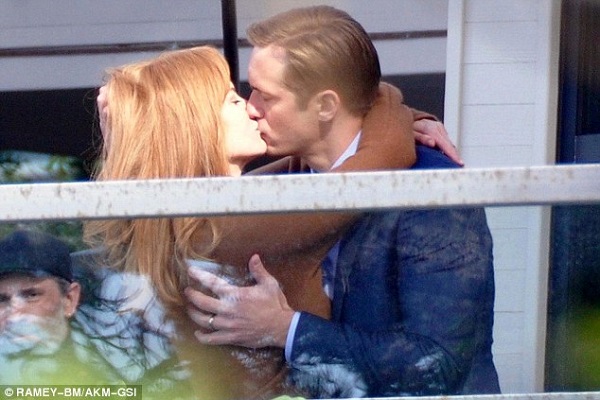 One of the sources tells the tabloid,
"Keith will be heartbroken… Though they were [kissing] on set, there's no denying the intense connection that grew between Nicole and Alexander. Given her and Keith's problems, I worry that this will put their marriage into a tailspin."
The magazine's insider goes on to claim that during some takes, Kidman and Skarsgard would keep kissing "past the director's call to 'cut!'"
First of all, there are no 'problems' in Kidman and Urban's marriage. Gossip Cop has repeatedly called out the Enquirer for trying to create a non-existent rift between the two, who remain happily married month after month following these false claims.
It was again debunked by the Gossip Cop as the news was false. As they are happy and there is no situation causing marriage trouble, despite a ridiculous tabloid report.
Short info on Big Little Lies
Big Little Lies is a novel which is written by Liane Moriarty. The book was officially published in July 2014. The novel was produced by HBO titled Big Little Lies which is an adaptation of this novel which was released on February 19, 2017, on HBO. The mini-series stars Nicole Kidman, Reese Witherspoon, Alexander Skarsgård, Adam Scott, Laura Dern, Shailene Woodley, and Zoe Kravitz.
Also Read about the child Artist of BLL
Short bio of Keith Urban
Keith Urban is a famous New Zealand-born Australian-American country musician. He is also famous as a singer, songwriter, guitarist, and record producer. He won a 2012 Golden Globe Award for the Best Original Song "For You,". This song featured in the movie Act of Valor. More bio…