The Olympic Skater Debi Thomas Explains That She Is Now Broke; Know About Her Life, Son, And Relationship
Debi Thomas is a very popular name in the field of skating. She was the first African American to win the women's title at the U.S. Figure Skating Championships. Moreover, she also won the medal in Winter Olympics competition.
Debi got huge popularity after appearing in the Olympics competition. In 1988, she created the history by winning the bronze medal for Ladies' Singles in the winter Olympics. But besides skating, she also graduated to become an orthopedic surgeon. But do we know about her post-skating life?
Here are the details of the behind the curtains life of the former Olympic skater Debi Thomas. Scroll to know the whole story.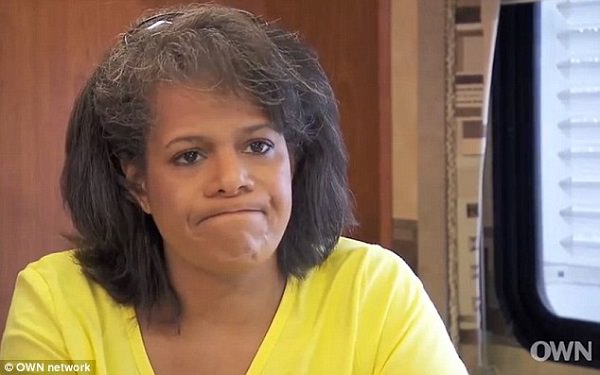 Olympic skater Debi Thomas is broke
In 1988, Deb created history as the first African American woman to win the Olympic. But she went far from skating to pursue her career as an orthopedic surgeon.
In an interview to celebrate her historic performance 30 years, she was called for an interview with The New York Post in on November 9, 2015. Then she revealed that she is broke and also described her struggles and the current situation.
Furthermore, Debi spoke about her struggles as well. She explained the situation:
"Suddenly, you're like, 'I can't even pay my phone bill, I can't even pay this. "People don't understand; anybody could suddenly lose, you know, their money. Anybody can."
Also, read Former US figure skating champion John Coughlin commits suicide one day after his suspension from sports
During that time she has no job. However, she also revealed that she had no plan of going back to medicine again. Debi was living with her fiance Jamie Looney in what was previously a bedbug-infested trailer.
Moreover, she also revealed her high legal fees for her divorce with her second husband. She also had to go through the costly child support. Her son Christopher is now all grown up.
Her situation came out when she and Looney appeared on the OWN Network's Iyanla: Fix My Life. They showed up in the show to make things work out between them and resolve the issues.
In addition, the issues of Looney's alcohol and anger problems. In the show, Debi opened up to the host, Iyanla Vanzant in one of the episodes and said:
"He did punch me,"
Moreover, she also explained:
"We figured it ou. Do we still push each others' buttons sometimes? Yes." 
We want to again thank our supporters who are smart enough to see through clever media e… https://t.co/fn7GFSiTuV

— Debi Thomas (@Orthodeb) March 18, 2016
Afterward, she explained that her fiance was calm for six months and there is no more domestic violence in their relationship. Moreover, in 2015 the couple also created a GoFundMe page as an emergency fund. They made the page to restore their financial security after critical financial losses over the past couple of years.
So broke that she sold her Olympic medal for $2.2k
Debi is so bankrupt that she revealed that she 'lost everything to bankruptcy' along with her bronze Olympic medal for around $2,200. Her life took a turn in the year 2012 when she and her husband, Jamie Looney had a fight.
Their argument was so extreme that she shot off a gun in the yard to scare Jamie. Soon, they were detained by the police where she was given a psychological evaluation. And later found out that she has also been diagnosed with bipolar disorder. After the diagnosis, she was urged to shut her medical practice. They were not able to make their bill payments and their debt rose to $600,000.
As a result, she was broke and the situation became so worse that she had to sell off her Olympic bronze medal.
Sportsperson, after they are cannot give the output, they are not valued. Some sportspeople earn millions per day whilst some are bankrupt.
You may like to read Tonya Harding having the Criminal report with Nancy Kerrigan and rumor going around about Tony not being Invited to watch Nancy on "Dancing With the Star"! Know both stories about being Invited and Not!!
A short bio on Debi Thomas
New York-born Debi Thomas is a retired figure skater. She possesses American nationality. Presently, she is a famous name in American skating history. As of now, she works as a physician.
Previously, she used to work as a surgeon. Till now, she has competed in Olympics for several times. Additionally, she is an Olympic World Champion of 1986. More Bio…