'The One That Got Away' star Ashley Algarin is Mother to Daughter Riley Rosalena!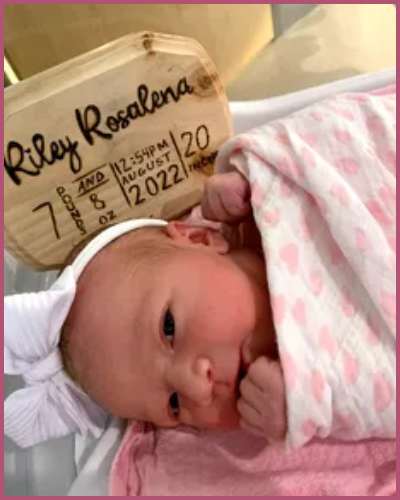 English media personality Ashley Algarin is the mother of a baby girl Riley Rosalena.
Prime Video's The One That Got Away star found love after the show with Alan Andrews.
Learn the bio, relationship timeline, kids, and other details of dating reality star Ashley Algarin.
---
Ashley Algarin is officially a mom to daughter Riley Rosalena! She has yet t9 confirm her baby's paternity and relationship term with Quinn Wentel.
Prime Video's The One That Got Away star Ashley Algarin is a mother
Just a month after The One That Got Away star Ashley Algarin welcomed a baby girl. The daughter Riley Rosalena was born on Sunday, Aug. 21, at 12:54 pm.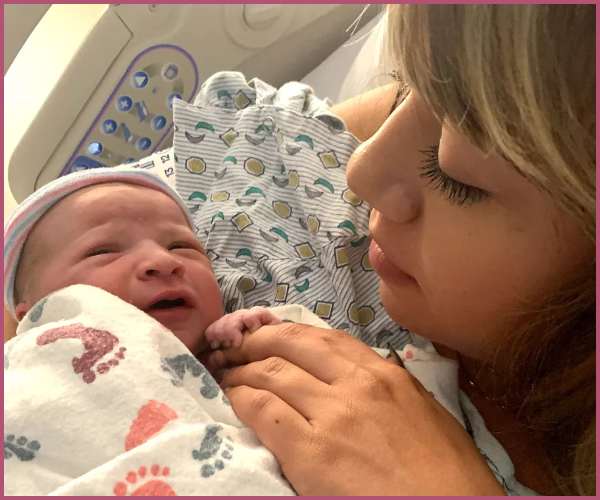 The daughter of CT Scan techn0logist Ashley, Baby Riley weighed 7 lbs., 8 oz. at birth and measured 20 inches long. The new mother also disclosed why she named her daughter Rosalena saying,
 "Her middle name is in honor of my grandmother, who passed as a kid, Rose, and my other grandmother, who passed August 23, 2021, Lena. I miss them both tremendously and I will raise my daughter with as much love as they had for me. I just wish that they could see and hold her."
Also, Read BBC Radio 1 Charlie Hedges is Mom To a Baby Girl, Summer-Rose!
More into the baby of Ashley and her relationship
As a part of The One That Got Away hosted by Betty Who, Ashley Algarin walked away with her ex Quinn Wentel who popped out for the Portal just to get back to her. Meanwhile, You heard it right he is not the baby's father as Ashley ends up seeing someone else.
Immediately after quitting the show with one of her exes, she met someone else. It was ER nurse Alan Andrews who she fell in love with and is planning to co-parent the baby which news excite them as she said,
"Alan and I are so very in love with her already."
The Ohio native had announced that she is pregnant with baby daddy Alan in April 2022 following her tenure on a dating show ended by saying,
"I've been keeping a precious secret. My mini-me will be making HER debut in August ?."
Also, Read Lauren Goodger Flaunts her New Tattoo! It was Inked with her Late Daughter's Ashes
Who is Ashley Algarin from The One That Got Away?
Ashley Algarin is a 27-year-old reality TV star featured in Amazon Prime's dating show The One That Got Away. She is a baseball enthusiast, part-time model, and CT and X-ray Tech expert as her Instagram bio of 5k followers read.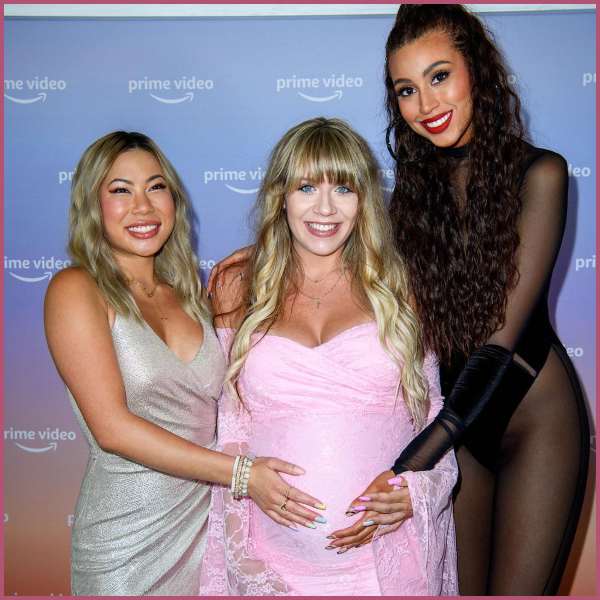 She participated in the very first season as a part of six singles searching for love that they knew but were interested in to see if missing connections could change their faith in love.
Unlike other reality dating shows, the single contenders were guided to find love and explore missed connections as people from their past entered through "The Portal."
The other contestants in the show were Jeffrey Perla, Allyssa Anderson, Kasey Ma, Vince Xu, and Kyle Dean Freeman. All the episodes of The One That Got Away are available to stream on Prime Video since July 22, 2022.
Also, Read Emmerdale's Laura Norton is Pregnant with co-star's Second Baby!