The Record Breaker: Lionel Messi scored his 100th Champions League goal as Barcelona thrashed Chelsea 3-0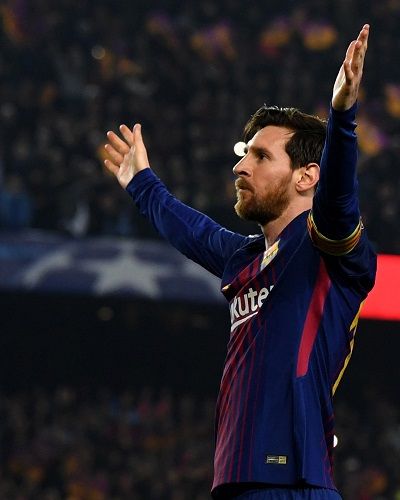 Lionel Messi scored his 100th Champions League goal and climbed Barcelona to the quarter-final.
Now, Lionel Messi joins his Real Madrid rival Cristiano Ronaldo who has scored 117 goals so far.
Messi scored a brace as Chelsea went down 3-0 against Barcelona.
---
After the match, the veteran footballer stated,
"I'm happy to have reached 100 goals in such a beautiful competition but the important thing was to move forward in a difficult match against a team with lots of really good players."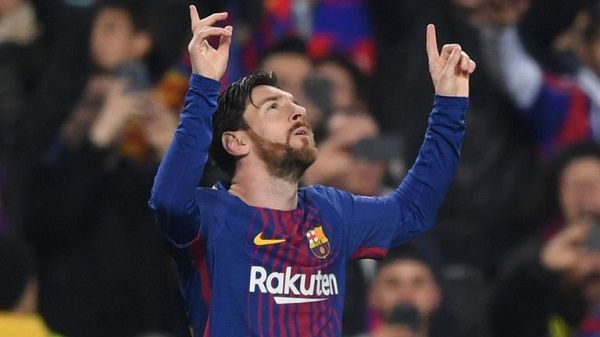 Now, Barcelona is through to the quarterfinals for the 11th straight season. Barcelona was 1-1 level with Chelsea in the first leg which was played at Stamford Bridge.
On Wednesday at Camp Nou, the Argentine international scored twice and later Ousmane Dembele added one to secure the quarter-final spot. It's the 11th straight time the Spanish giants are through the top 8 with 4-1 on aggregate.
Messi beat Chelsea keeper Thibaut Courtois twice between his legs and found the net both times. His first goal came just after two minutes and it also became the fastest goal of his career.
Later, Ousmane Dembele doubles the lead in 20 minutes. Later in the 63rd minute, Messi secured his brace and also completed his 100th goal.
You may like to read El Clasico: Barcelona thrashed Real Madrid 3-0 at the Santiago Bernabeu as Lionel Messi became the top goal scorer of 2017 with 54 goals while Cristiano Ronaldo stays with 53 goals after El Clasico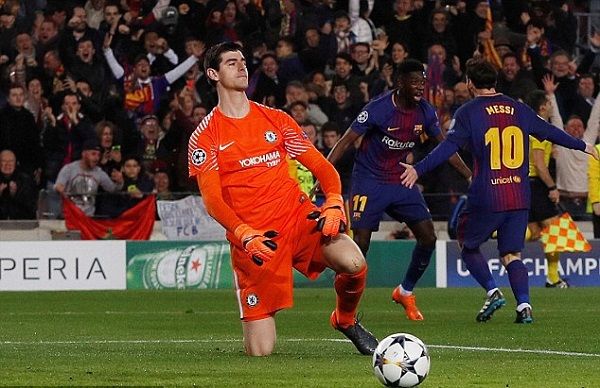 The French international, Dembele also scored his first goal for Barcelona as he stole the ball from former Barcelona man, Cesc Fabregas. Now, it has been 25 Champions League matches Barcelona has not lost any of them.
After the team, Chelsea manager Antonio Conte said,
"This type of player is born once every 50 years. We are talking about one single player with this capacity, with his ability, with these skills. He's fantastic. It was a fantasy player who has pushed Barcelona through to the next round. He was responsible for the result."
He further added,
"He's a player who can change the final result for any team he is playing in but he started to play with Barcelona and for sure he will finish his career in Barcelona. Many teams can hope to have him on their team but it won't be possible. This is a great story for Barcelona and Messi."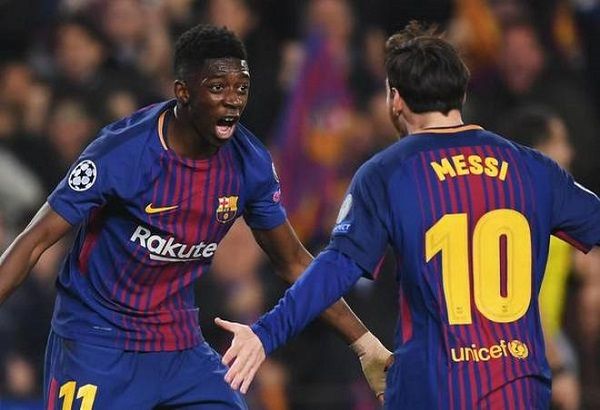 As Lionel Messi scored the 100th goal, he also became the fastest footballer to reach there in 123 matches whereas Cristiano Ronaldo has done in 137 matches.
Also read Harry Kane: The record breaker, who surpassed Premier League legend Alan Shearer to become the top goal scorer of the Premier League as well Lionel Messi and Cristiano Ronaldo to become the top goal scorer of 2017 in Europe
Short Bio on Lionel Messi
Lionel Messi is an Argentine professional footballer. He is best known as a player for the Spanish club FC Barcelona and  Argentina national team. He is considered to be the best player in the world and has become the only player to win five FIFA Ballon d'Or awards, four of which he won consecutively, and the first to win three European Golden Shoes. More Bio…
Short Bio on Ousmane Dembele
Ousmane Dembele is a French professional football player. Currently, he plays for Spanish giants Barcelona. Previously, he has played for Rennes and Bundesliga club Borussia Dortmund. Recently, Dembele signed for FC Barcelona for €105 million. So far, he has played in seven matches and scored one goal. More Bio…