The Rocky and Rambo series Superstar Sylvester Stallone had a Successful career run, But what about his Relationship?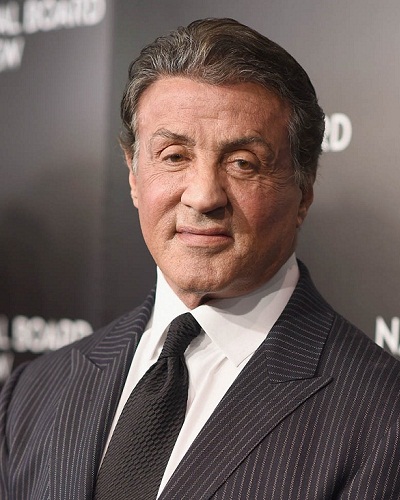 Sylvester Stallone has had a successful career run, largely thanks to his hit Rocky and Rambo series. However, in the case of relationships, he seems to be pretty unstable. This section will focus on the star's relationship history and present.
Dating Susan Anton
Stallone reportedly dated Susan Anton in the past. Nothing much is known about their relationship and they have since broken up.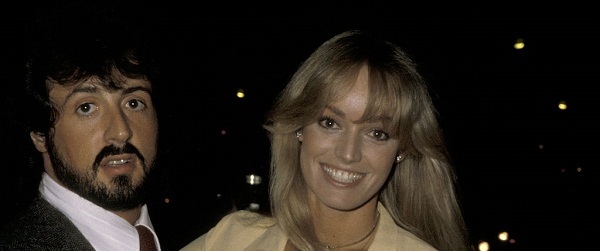 Married to Sasha Czack
At the age of 28, on December 28, 1974, Stallone married Sasha Czack. The couple had two sons together, Sage Moonblood, born on May 5, 1976, and Seargeoh born on 1979. Sage died of heart disease at age 36. His younger son was diagnosed with autism at an early age.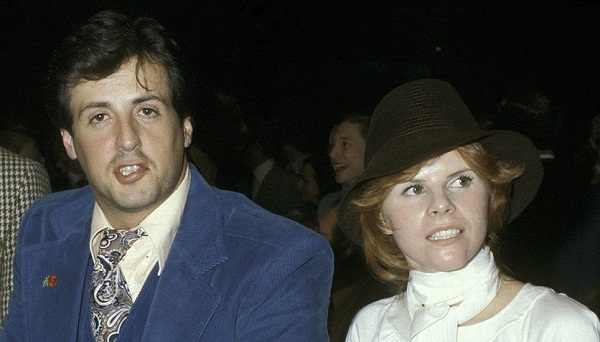 The couple divorced on February 14, 1985. They had been married for 10 years.
Second Marriage with Brigitte Nielsen
Stallone married for the second time with model and actress Brigitte Nielsen. They were married on December 15, 1985, in Beverly Hills, California.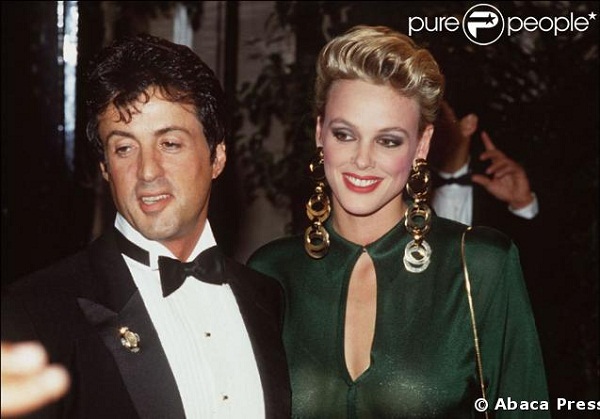 Stallone & Neilson's marriage lasted for two years, and their separation was the talk of the town in H-Town. They divorced on July 13, 1987.
Relationship with Janice Dickinson
Stallone was in a relationship with Janice Dickinson in around 1993. They had been engaged to each other as well.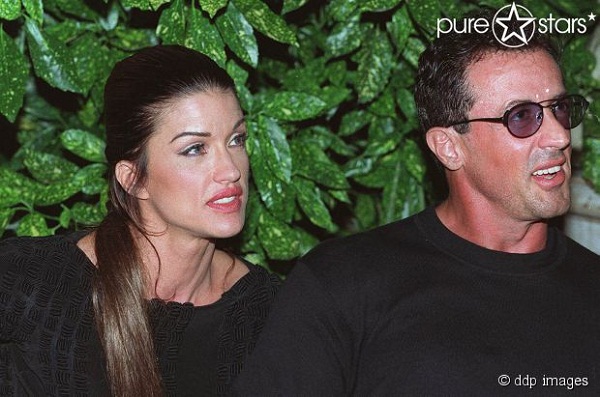 Sylvester broke off his engagement from Janice Dickinson in July 1994 after being engaged for 7 months.
Relationship with Angie Everhart
Stallone was in a relationship with Angie Everhart in around 1995. They had been engaged to each other as well.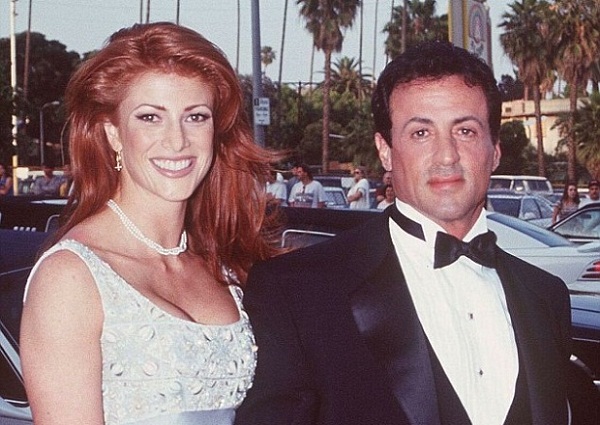 Sylvester broke off his engagement from Angie Everhart in June 1995 after being engaged for 2 months.
You may like to read Remake of the Iconic Movie Rambo in Bollywood! Played by Bollywood Actor Tiger Shroff and the original star Sylvester Stallone has wished him luck!!
Stallone Married to Jennifer Flavin
Sylvester dated Jennifer Flavin in the past, but they broke up on June 5, 1994, after dating for five and a half years. In May 1997, he married Jennifer. The couple together has three daughters: Sophia Rose Stallone, Sistine Rose Stallone, and Scarlet Rose Stallone. His daughters were chosen to be Miss Golden Globe at the 74th Golden Globe Awards.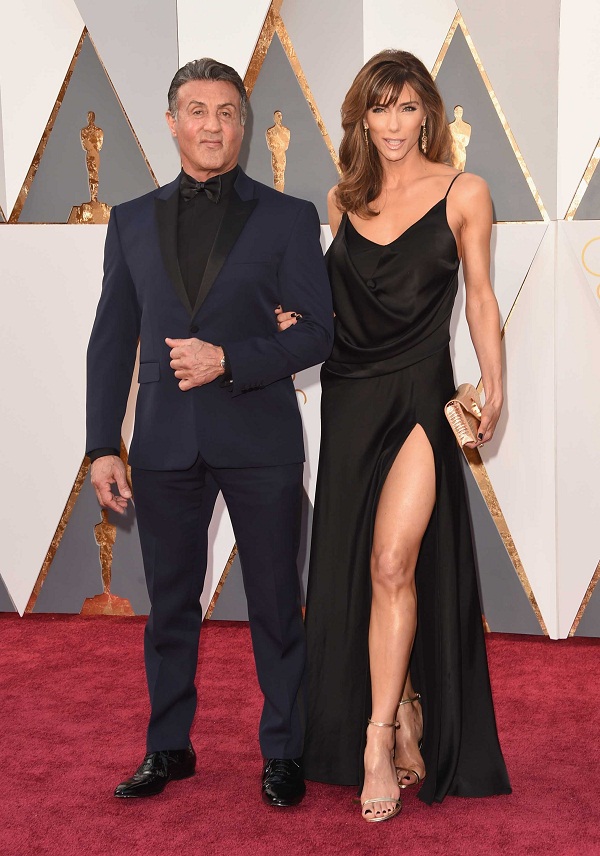 They are currently enjoying their married life.
Hooking up with Gina Gershon
Stallone was reported to be having an affair with actress Gina Gershon in 2000. Nothing much is known about the matter.
Also read Jackie Stallone, astrologer and mother of actor Sylvester Stallone dies at the age of 98!
Short Bio of Sylvester Stallone
Sylvester Stallone is an American actor, filmmaker, and screenwriter. He is famous for his Hollywood action roles, including the titular boxer Rocky Balboa in the Rocky series, soldier John Rambo in Rambo series and Barney Ross in The Expendables franchise. He also wrote or co-wrote most of the 14 films in all 3 franchises, and directed many of the films.
In 1977, Stallone was nominated for 2 Academy Awards for Rocky, Best Original Screenplay, and Best Actor. He became the third man in history to receive these 2 nominations for the same film, after Charles Chaplin and Orson Welles. Stallone received critical acclaims, as well as his first Golden Globe Award win and third Oscar nomination, for the reprisal the role of Rocky Balboa in 2015 movie Creed. More Bio…