The 'seductress' Blac Chyna: Her volatile relationship with Rob Kardashian, her representative emojis, and her ulterior motives! Read all of it here!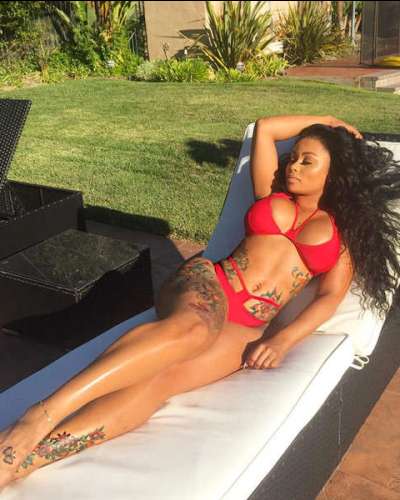 Her 'impressive' dating history
The model and entrepreneur Blac Chyna has been into multiple relationships. She was in a relationship with American rapper Tyga from 2011 to 2014. She has a son King Cairo Stevenson with him. They soon separated.
She supposedly was also said to have romantic involvements with American business professional Johnny Winn, with American professional boxer J Leon Love (2015) and with a married American NBA superstar, P.J.Tucker (2015).
It was said that the player's wife Tracey was not very happy on learning about the seductive antics of Blac Chyna.
Blac Chyna has been in an on-off relationship with the Kardashian scion Rob Kardashian since January 2016. They got engaged in April 2016 and one month later announced that Blac Chyna was pregnant.
She gave birth to a beautiful daughter, Dream Renee Kardashian on 10th November 2016. However, the frequent fights of the couple reached an irreconcilable level and by mid-December 2016 they had split and separated.
Blac Chyna packed up her bags and left his house. But soon they patched up and came together again. But by February 2017 things had soured again.
It was said that Blac Chyna has been cheating with Rob and was photographed sans her $ 325000 seven-carat engagement ring with Jamel Davenport in compromising positions.
She was also believed to be dating Hip-hop artist French Montana. Though Blac Chyna denied these rumors, it did not go well with Rob and they have since split again.
A source close to Rob told People's magazine:
"One of their main issues is that Rob doesn't trust her."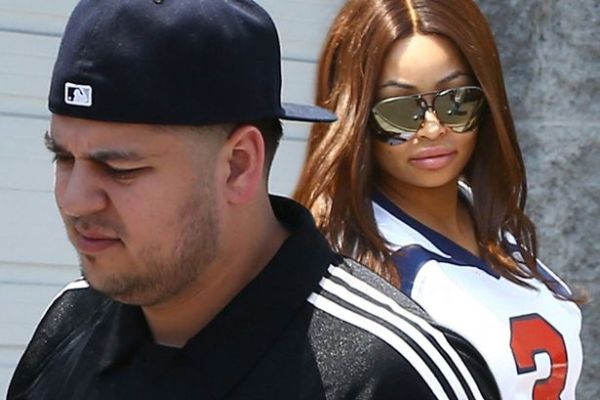 Her emoji-based storyline
Blac Chyna has taken to the social media to express herself, and present her story in the form of emojis. She has labeled this customized emojis as 'Chymojis'. She has depicted the birth of her daughter and her repeated fights with Rob via this emojis.
She has shown her pregnancy time, her moving out of her fiancé's before Christmas, her fight with him during her pregnancy etc. In spite of the split with her boyfriend, Blac Chyna is positive and hopeful of a comeback.
She told Cosmopolitan South Africa:
"I feel like everything isn't going to be perfect, but I know we love each other and we're fighting for each other, and the people we surround ourselves with are rooting for us,"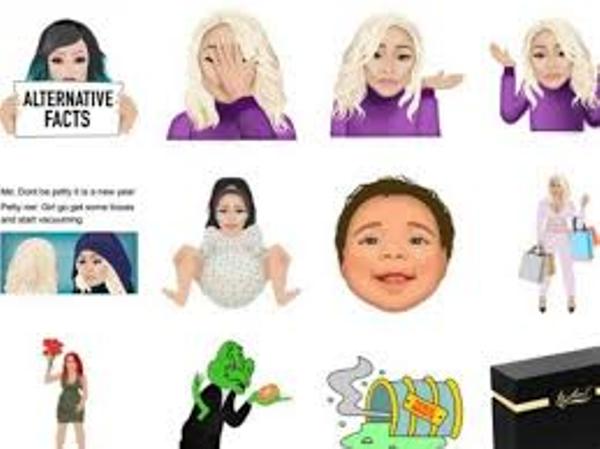 You may like to read Blac Chyna denies Rob Kardashian's claims that she is a bad parent!
The deception
Rob Kardashian's family feels that Blac Chyna's entry into Rob's life has ruined it. They believe strongly that Blac Chyna is playing with the Rob Kardashian's emotions. She is psychologically attacking Rob Kardashian.
They had previously thought that her influence on his life might have a positive impact but have soon realized that it was not meant to be so. Rob Kardashian's mother is fuming with the present happenings in her son's life and wants to get rid of Blac Chyna.
Blac Chyna's Instagram account was attacked recently and has revealed her flirtatious messages to other men and proven her infidelity without any doubt. It is inferred that Blac Chyna does not actually love Rob Kardashian and wants to only use his name and money for her good.
Rob Kardashian's three sisters; Kourtney, Kim and Khloe Kardashian have filed legal documents to prevent Blac Chyna from taking their family surname. They feel that if Blac Chyna is allowed to take on their surname, it would negatively affect their popularity and reputation.
They also feel that Blac Chyna might make moves to encash on the goodwill and brand name of Kardashian. By taking the legal course, they have managed to successfully avoid this problem.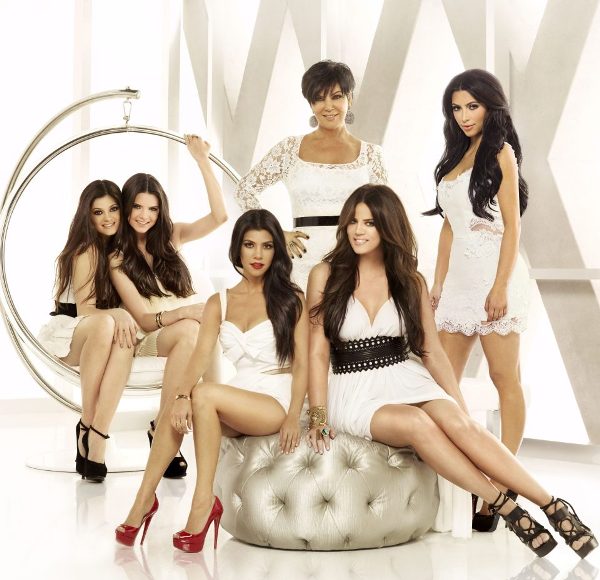 Also read Blac Chyna covers her major assets with only sprinkles in Tekashi 6ix9ine's new 'TUTU' music video!
Short Bio on Blac Chyna
Blac Chyna is an American model and entrepreneur. Due to her frequent appearances in hip hop music videos, she is known as "video vixen". In 2014 she launched her own makeup brand with a beauty salon in Encino, Los Angeles. More Bio…