The shocking Break up Of Chloe Grace and Brooklyn Beckham!! Her past relationships and all the rumors
Chloe Grace Moretz, who is an American actress and model has been rumored to have been linked to the Hollywood cuties and has recently been famous for her personal life. Rumors were that she is dating Brooklyn Beckham.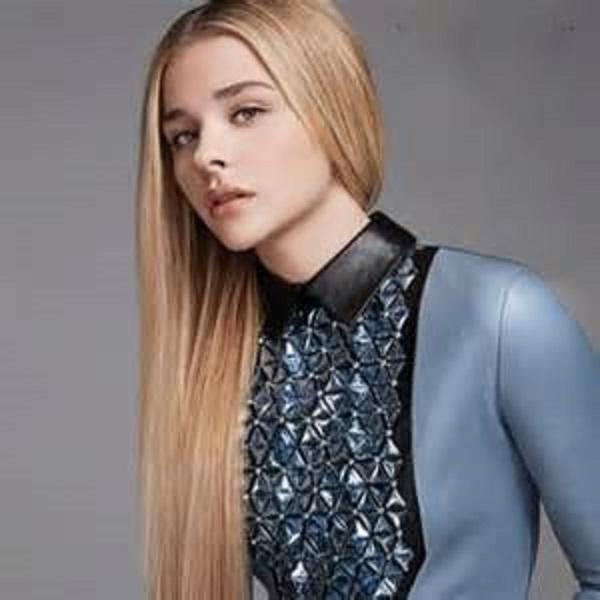 About the Boyfriend Beckham
There have been lots of rumors going on about the two with their pictures being taken and how they have been showing PDA. Although both the parties have not yet spoken about their relationship or neither have they denied it.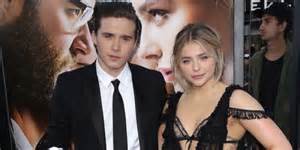 When she appeared on Bravo's Watch What Happens Live Monday, she was asked if she and her rumored boyfriend are "more than just a friends."
"That was a naughty question!"
she replied.
The host Andy defended her question by saying that it was a good question to which Grace answered,
"You have a 16-year-old daughter. You can ask her these questions, too."
But she didn't get to lose the question which she replied with,
"Um, I don't know. He's a very good guy. He's a good person. I enjoy hanging out with him,". 
When asked whether she was being coy and didn't want to define the relation or label it, the 'Equalizer' actress just smirked and said "maybe".
When the topic was going on, the host asked about Brooklyn's mother Victoria Beckham, Moretz raved,
"She's an amazing person. I really admire her work ethic. I love her line. As a family, they're awesome people."
On May 11, 2016, Moretz revealed on The Late Late Show with James Corden that she was in a relationship with Brooklyn Beckham, the son of retired professional footballer David Beckham and fashion designer and former Spice Girls member Victoria Beckham.
You may like to read Brooklyn Beckham is engaged to his girlfriend Nicola Peltz!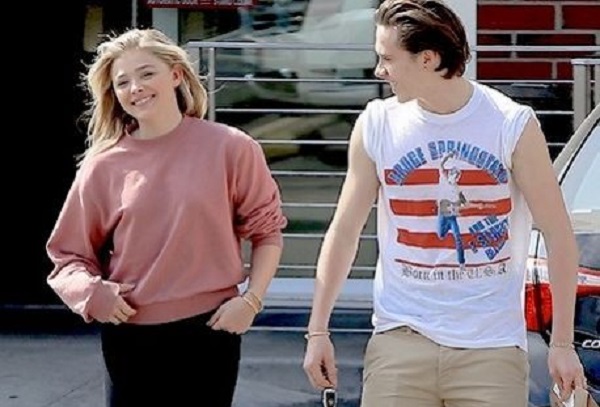 All the news about them has started in 2014 when they were seen on a skateboarding date after meeting at Paris Fashion Week.
In the recent interview, the fashionista opened up about their mutual love of skateboarding, and who is better!
"I don't know. I mean, he has a pretty small skateboard, and I like more of a long board,"
she told the publication.
"I think he's a risk taker, like a typical guy, weaving in and out of people. I'm a safety border – I don't want to break any bones."
It also seems that they have got the blessings of both David and Victoria.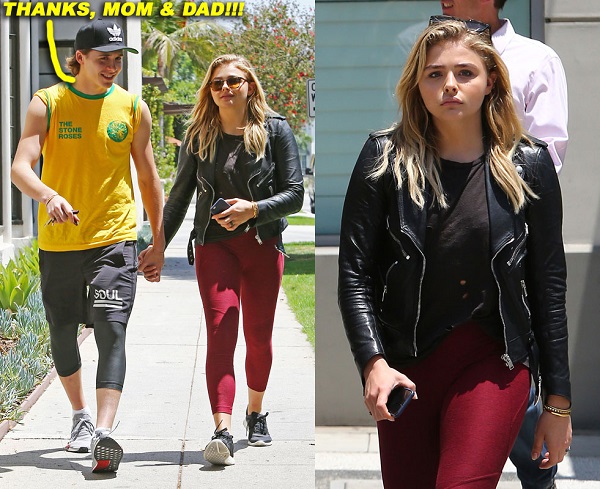 Moretz's past relations
Although she has a boyfriend Beckham recently, she has had some few past relations. In 2014 her boyfriend was Cameron Fuller. Cameron is an actor and who has starred in 'Welcome to Yesterday' and 'Barely Lethal'.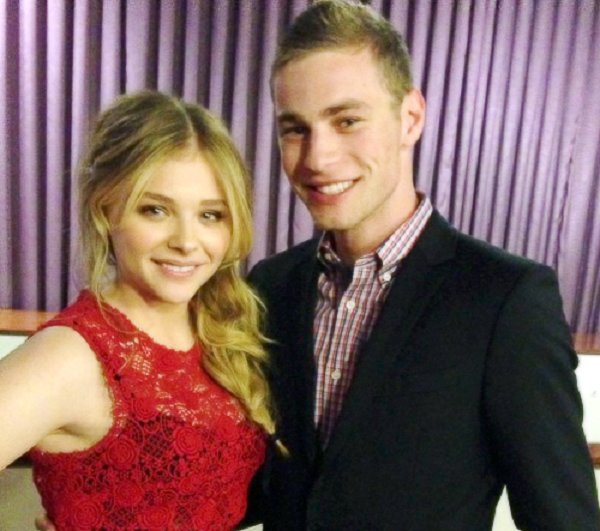 Chloe has been rumored to have been with Jansen Panettiere and Colin Ford in the past but it seems that those were probably only short teenage romances.
Rumors on Chloe
There have been lots of rumors about the actress and her dating life but the most interesting and insane one was when she was rumored to be engaged to her new boyfriend on their first day out as a couple.
All were in awe when they heard about the new-soon-becoming-bride at such a young age but it was false news, the ring given to her was just a balloon ring.
The guy who gave her the balloon ring was none other than her 2014 boyfriends Cameron Fuller.
About Brooklyn, there was a rumor and some criticism about their public display of affection.
"They had a massive PDA thing going on. Chloë was stroking Brooklyn's arm, and at one point Brooklyn had his head on Chloë's shoulder. They definitely seemed like a couple."
according to people's source.
But a little bit of affection never hurt anybody and they are just the teens who are in the wonderful phase of their life and they were not shy about sharing their private photos on Instagram.
Our favorite fashionista was also linked with singer Shawn Mendes after they started exchanging a few tweets back and forth which led the 'HollywoodLife' to blare in a headline,
"Shawn Mendes & Chloe Moretz Just Got Really Flirty On Twitter — New Couple?"
Despite acknowledging that they "haven't been seen together," the site nonetheless asked its readers,
"Do you ship Shawn and Chloe as a couple and do you think they're dating?"
But as always it was just a false alarm.
The Break-up story
After a few months of melting hearts with their young love, Chloë Grace Moretz and Brooklyn Beckham have called it off, 'People' confirms.
With the age difference Chl0e, 19, one of the most talented and upcoming actresses and Brooklyn Beckham, 16, a rising star in the modeling world would be a problem we can see and also the hot daddy may also be a distraction(2017).
According to 'Page Six', the two have both been in LA for the past few weeks but haven't spent any time together.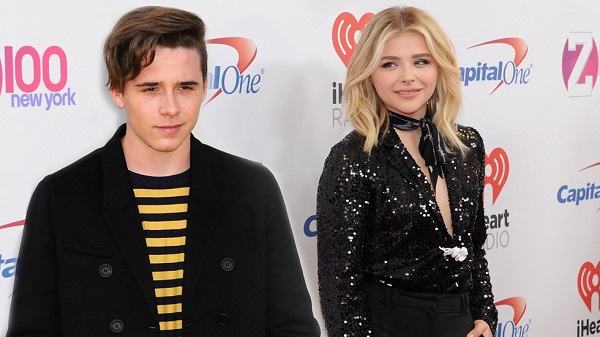 Now that summer is over and Beckham has traveled back to London, sources say that the aspiring photographer thought that Moretz had gotten "too clingy."
"Brooklyn is so young with his whole life ahead of him, he basically just didn't need the aggro,"
a source told The Sun. The insider continued,
"He was besotted with her at first, but as time wore on Chloe wanted to become more serious and given he lives on the other side of the Atlantic, it was something he couldn't offer."
Neither Moretz nor Beckham has commented on the split.
Also read Chloe Sims talks about the rude and vicious trolls she has been receiving on her social media!
Short bio of Chole Grace
Chloë Grace Moretz is an American actress and model. She began her acting career in 2004 at the age of seven and received her first award nomination the following year for The Amityville Horror. Her other film credits include (500) Days of Summer, The Poker House, Diary of a Wimpy Kid, Kick-Ass and Kick-Ass 2, Let Me In, Hugo, Dark Shadows, Carrie, If I Stay, The Equalizer, and The 5th Wave. Moretz provided the voice of Hit-Girl for Kick-Ass: The Game and Emily Kaldwin in Dishonored. Her stage work includes her performance in the off-Broadway production of The Library at The Public Theater in 2014. Her modeling career has included cover and feature shoots for publications such as Vogue, Marie Claire, and Elle. More bio…