The show-stealers! Roger Federer's wife and 2 sets of twin children grace his winning tournament! Know the details here!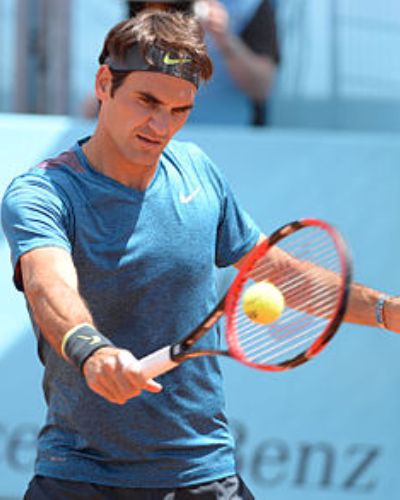 Swiss professional tennis player, Roger Federer had a record win at the Wimbledon 2017 on 15th July 2017. He defeated his opponent Croatian Marin Cilic 6-3, 6-1, and 6-4. By these scores, he becomes the first person to achieve 8 singles crowns at this oldest tournament.
The adorable children
But his happiness at the victory definitely has been quadrupled! His game was being watched by his wife Mirka Federer and 4 children. These children are actually 2 sets of twins; 8-year old daughters Myla and Charlene and 3-year-old sons Leo and Lennart. His family cheered Roger Federer as he etched his record win.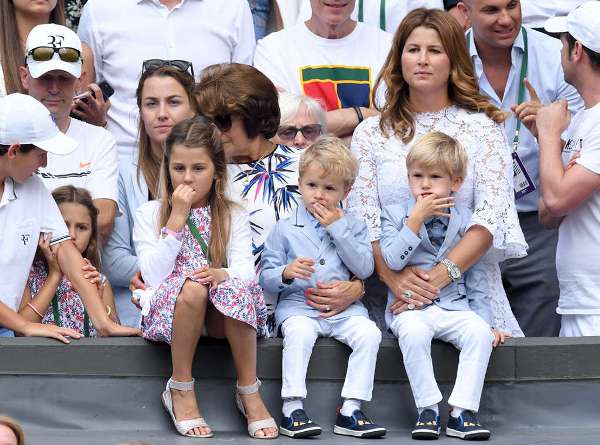 All his 4 children looked cute and adorable. They sat in the front row with their mother. They waved at the cameras zooming often onto them or sometimes were seen making faces.
Myla and Charlene had worn pretty floral matching dresses with strapped sandals. Leo and Lennart wore similar light blue blazers and white with socks and shoes. They literally stole the show!
Roger Federer's answers about his kids
After his landmark victory, Roger Federer was queried by BBC about his kids. Talking about his little sons, Roger Federer said:
"They have no clue what's going on. They think this is probably a nice view and a nice playground but it's not quite like that here, so one day, hopefully they'll understand. But it's very special."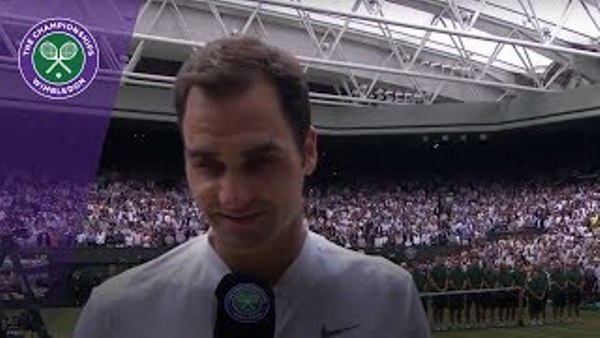 When asked about his twin daughters' reaction to the play, Roger Federer said:
"They enjoy to watch a little bit. They come for the finals, I guess."
Roger Federer's splendid and deserving victory
It was a great day for Roger Federer at the Wimbledon on Sunday when he beat his Croatian counterpart. The 39-year-old player now has 19 Grand slam titles. He was seen shedding tears of joy.
He is the oldest person to win Wimbledon in the Open era. Roger was seen celebrating this golden moment as he waved to his wife and 4 children sitting in the audience. Federer said on receiving the trophy:
"Holding the trophy now, after not dropping a set in the tournament, it's magical really. I can't believe it yet. It's too much,"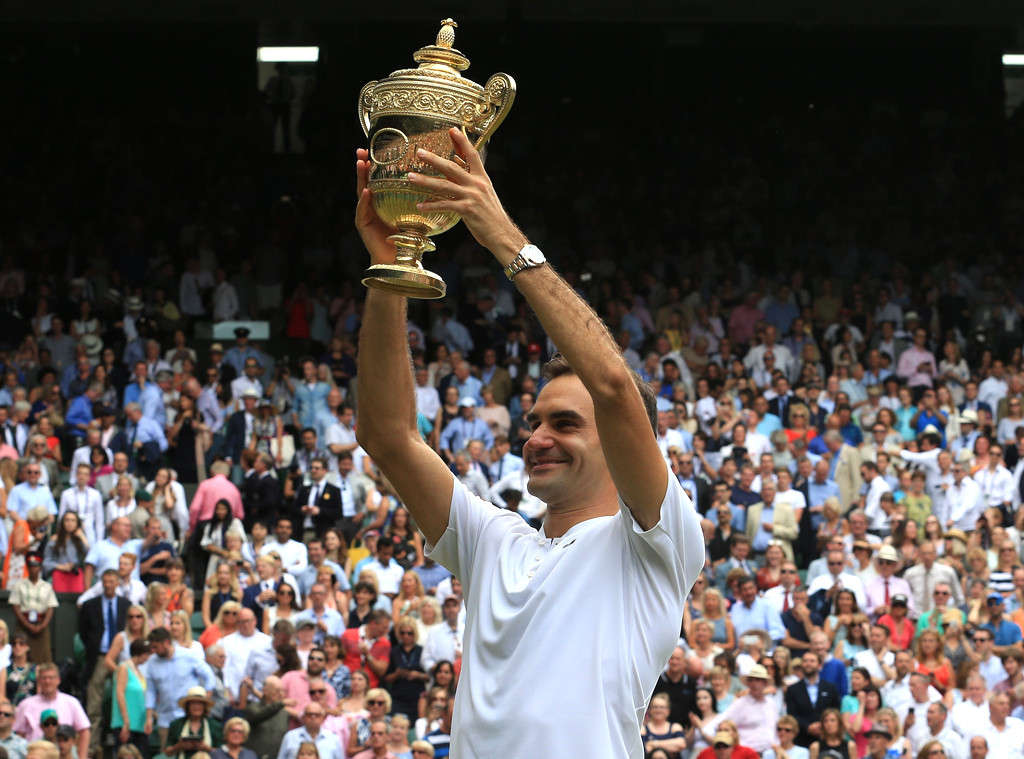 Roger further added:
"It's disbelief I can achieve such heights. I wasn't sure I would ever be here in another final after last year. I had some tough ones in the finals, losing two against Novak (Djokovic). But I always believed. I kept on believing and dreaming I could get back."
He added:
"Here am I today with the eighth. It's fantastic, if you keep believing you can go far in your life."
His game rival Cilic was injured halfway through the first set and was in tears in the second set. Praising Cilic's efforts, Federer said:
"It's cruel sometimes. He fought well. He's a hero, congrats on a wonderful tournament Marin."
Cilic was unable to do much due to his injury. But he did say that he gave his best that day.
You may like to read Wimbledon 2018: The celebrities and the Royals spotted on day 1
Other celebrities who were sighted at Wimbledon 2017
Kate Middleton's sister Pippa Middleton was present on day 13 of the tournament along with her brother James Middleton and parents, Carole Middleton and Michael Middleton. Pippa was also there at the stadium on 15th July with her husband James Mathews.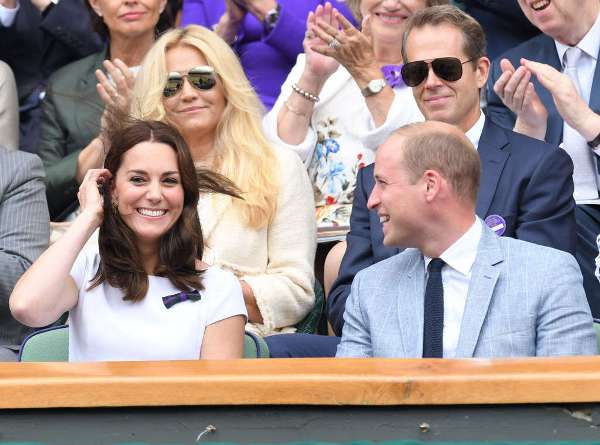 Kate Middleton and Prince William were also seen at the stadium. Emmy award-winning American actor Woody Harrelson and American character actor Stanley Tucci were present on 15th July during the Women's singles final match.
Actor Bradley Cooper was seated in front of Kate Middleton's mother and brother during one of the matches. Olivia Palermo took time off from her London event to attend Wimbledon. American actress Hillary Swank was seen kissing her beau Philip Schneider at the Wimbledon during the Women's singles final.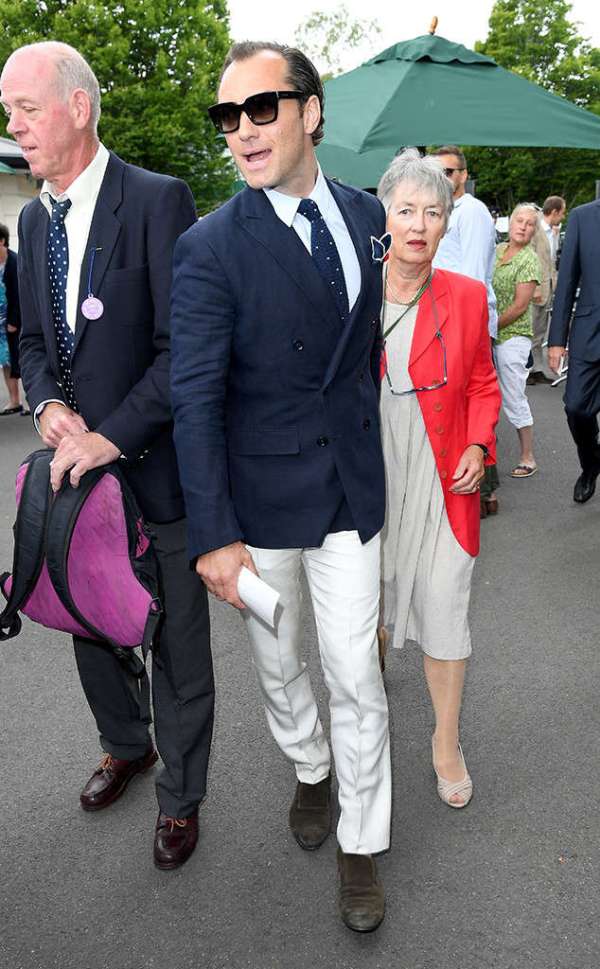 British actor, Jude Law brought in his mother Maggie on day 11 of Wimbledon. Alexa Chung was at Wimbledon for an event. Kate Middleton had also attended the matches alone on several occasions.
Also read Gambling in tennis: Bet on Roger Federer worth of 50,000 pounds with the high expectation which he didn't let anyone down
Short bio on Roger Federer
One of the popular professional Tennis player named Roger Federer is currently ranked world no 2 in men's singles tennis by the Association of Tennis Professional (ATP). Federer has won 20 Grand Slam singles titles and has held the world no 1 position in the ATP ranking. More bio…