The Silicone body! Did transgender Amanda Lepore date Kanye West? Learn about her extreme plastic surgical procedures!
American transgender model, performance artist and singer, Amanda Lepore has released her memoir called 'Doll parts'.
In this memoir, Amanda Lepore has revealed a number of interesting details about her life. The book has been co-written by Thomas Flannery Jr. and Amanda. Regan Arts has published it.
Amanda Lepore's date with a rapper
In her memoir, Amanda describes her relationship with a rapper. She has not mentioned the name of the rapper.
However, she has said that the rapper's songs are often played at the club that she frequents. She also goes on to say that the rapper later married a woman who has a figure like her.
She said:
"I couldn't help but think that his wife had a similar body type to me."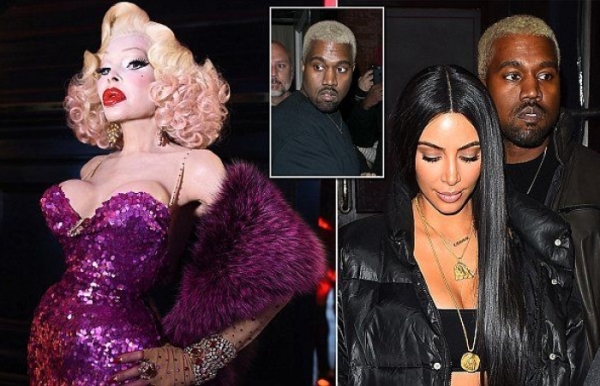 On reading this, people have started speculating as who most likely could be this rapper. Most of them feel that Amanda has provided enough clues and hinted at Kanye West as the most plausible rapper. Kanye West has probably dated this transgender before he got close to Kim Kardashian.
However, Kanye West's rep has denied that his boss is the rapper which Amanda has talked about in her memoir. Kanye West's friends also have rubbished these claims or associations.
One of his friends said:
"That is not within the realm of possibility."
No word is has come forth from the rapper himself. Lepore has also decided to keep silent about the speculations.
The multiple plastic surgeries
Amanda 's book is a coffee table styled one with multiple photographs of the transgender. Amanda admitted that most of the contents were ghostwritten.
She said:
"Oh, I never read anything. Mostly, I look at pictures."
The book talks about her early life where she was brought up like a boy with her elder brother, her gender assignment surgery, procurement of estrogen and female hormones by illegal means, her relationships with various men and her multiple plastic surgeries.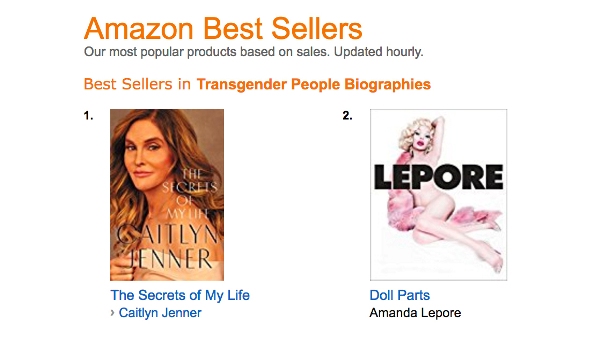 Filmmaker Joel Schumacher has named Amanda as a 'moving sculpture' who has 'used her own body for her life's work'.
Night Life columnist Michael Musto calls her as the missing link between the old New York and newer transgender nightlife divas.
Amanda is famous for having repeatedly gone under the knife. She has featured in various ad campaigns and is believed to be the muse of David LaChapelle. She is an embodiment of silicon.
The publisher of her book told that she decided to go ahead with the publication due to the extreme plastic surgery that Amanda has undergone.
You may like to read The new plastic surgery look of The Geordie Shore actress Charlotte Crosby – swollen face, fuller lips, and chiseled nose!
Amanda's painful transformation
Amanda was born as Armand in New Jersey. Her mother suffered from schizophrenia and used to be in and out of hospitals. Her parents used to dress her up as a boy and that was confusing for little Amanda.
She was ridiculed at her school. She started home-schooling. At the young age, looking pretty was the top priority for Amanda.
She learned sewing and used to make clothes for the strippers at a gentleman's club in Newark. She managed to get estrogen illegally from one of the transgenders at the club.
Amanda revealed that she had always felt like trapped inside a man's body.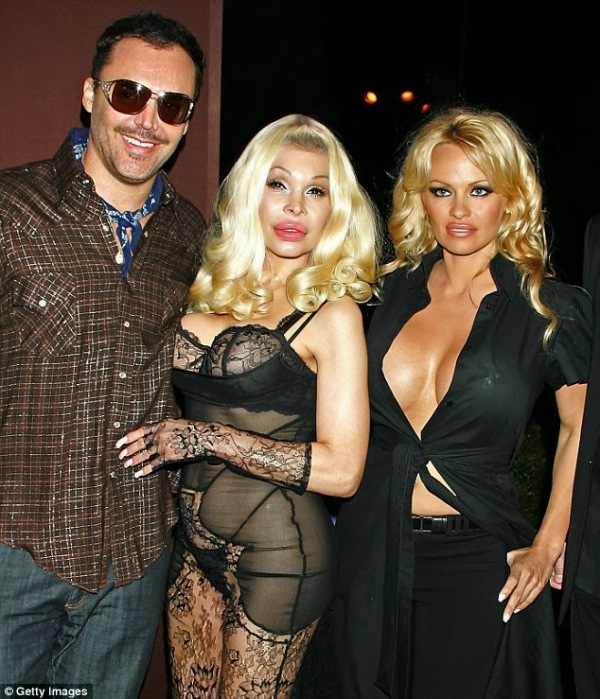 She first dated a businessman called Michael. On learning about Amanda's life secret, he had physically assaulted her.
However, Michael's father understood Amanda's problems and paid for her sex reassignment surgery. Michael later married her but his possessive nature took its toll on the wedding.
Besides, her father-in-law also started making sexual advances towards her.
Also read British celebrity Graham Linehan warned by UK police to not call a transgender by his birth name!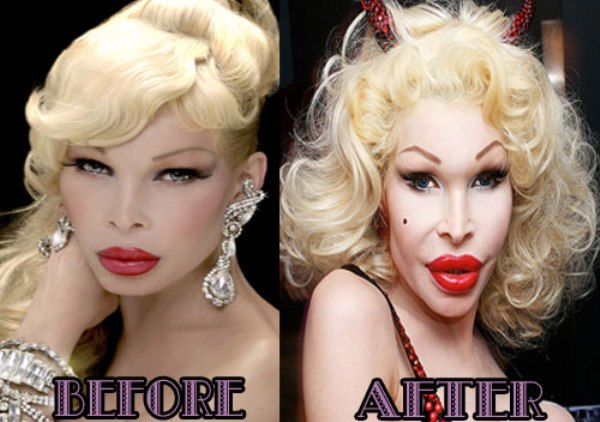 She left the place and took off to New York City. She found some work at a club there and a small place to stay. She was asked to make appearances at clubs and paid for it.
Amanda also increased on her cosmetic surgeries to look more like a female. Every part of her body has some artificial element in it.
Be it her breasts, nose, forehead, hairline, cheeks or lips, she has left no part purely natural.
Amanda flew to Mexico to have a complicated surgery to give her body an hourglass shape. Her recent surgery was to make the skin around her jaw tighter.
She said:
"It's like a face lift, but you don't get cut,"