The Twin Bella sisters Nikki Bella and Brie Bella expecting baby?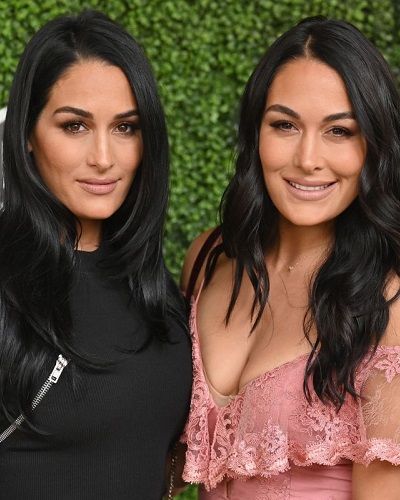 The twin sisters Nikki Bella and Brie Bella have shared plenty of things together. The Bella Twins were a professional wrestling tag-team who performed on WWE. There is good news for the fans of the Bella Twins.
Both sisters Nikki Bella and Brie Bella are pregnant together?
The Twin sisters shared the good news of their pregnancy. The 36 years old twin revealed that they both are expecting a child and their due is only a week and a half apart.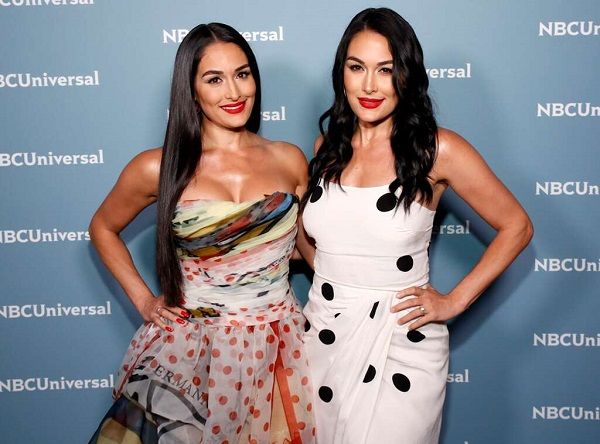 Brie said,
"Wait, twins being pregnant at the same time?" 
She added,
"People are going to think that's a joke. We both are shocked. People are going to think we planned it, but you can't really plan pregnancy!"
Nikki said,
"[It was] a total surprise,"

"It took even me a good week to come to terms with like, 'Oh my gosh, I'm pregnant.' I'm not ready for it."
Brie shares a two-year-old daughter Birdie with her husband Daniel Bryan. She was shocked to learn that she could conceive shortly after she decided she was meant to have one child.
Brie said,
"My husband and I were trying for seven or eight months, but then I felt in my heart it was a sign from God, like, 'You guys are good with one,' so we stopped trying," 
She added,
"When we were in France meeting Artem's family, I felt a little off. I was irritated and uncomfortable in my body. When we got home, I took a test two days before Thanksgiving, and when I saw the positive sign, I was like, 'Oh, s—!'"
Also, read The lovebirds, Nikki Bella and Artem Chingvintsev seem to have their relationship bond very strong! Artem Chingvintsev indicates his love as a soulmate!
Who is the baby fathers of Brie Bella and Nikki Bella?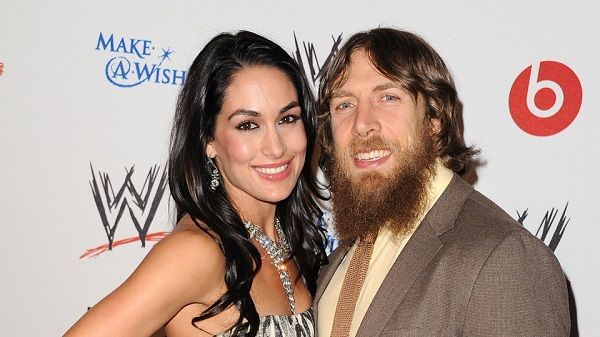 Brie Bella is married to Daniel Bryan. They got engaged in the year 2013 after almost three years of dating. She revealed,
"I have never in my life seen him so nervous," 

"I've been by him when he's gone out for WrestleMania and some really big things. But he got really, really nervous and he started talking about how long we've been together. He got down on one knee and compared our love. He said he'll love me forever like the ocean goes on."
They married in the spring of 2014. They have a daughter Birdie whom they have raised their daughter as a vegetarian.
Daniel Bryan is an American professional wrestler who currently signed to WWE. At WWE he performs on the SmackDown brand under the ring name Daniel Bryan.
Nikki Bella is engaged to Artem Chigvintsev. They met while they were partnered together on Dancing With the Stars season 25. They revealed that they are getting married.
Similarly, they recently got engaged. Artem is a Russian-American professional dancer, specializing in Latin dancing.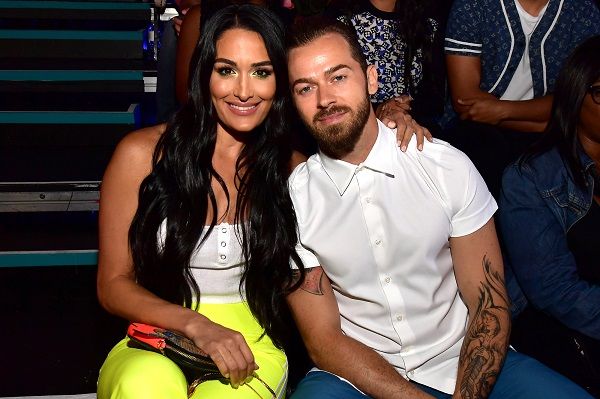 Also, read Brie Bella gave birth to her first child with her husband Daniel Bryan; She says hi from the hospital bed with the newborn in her lap
Short bio on Nikki Bella
Nikki Bella is a famous American wrestler, actress, and model. Her real name is Stephanie Nicole Garcia-Colace. She is best known for her time in WWE Raw and WWE SmackDown. Nikki is the twin sister of former wrestler and model Brie Bella. She is famous as Bella Twins, a tag team with her sister Brianna. Read more bio…
Short bio on Brie Bella
Brie Bella is an American semi-retired professional wrestler, actress, and model. She is best known as one-half of The Bella Sisters, a team of twin sister wrestlers and models. Read more bio…
Source: Edition, People