The US First Lady Melania Trump discharged from hospital after a kidney procedure!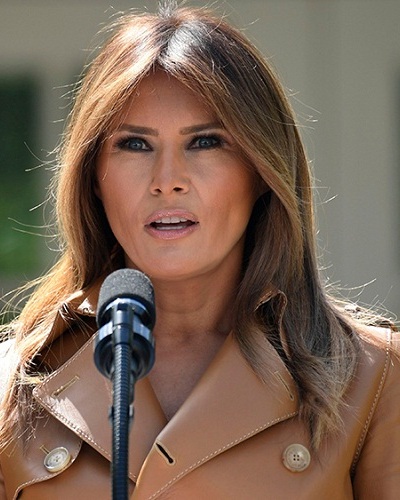 US First Lady Melania Trump is on the road to recovery! She has been discharged home and would now recuperate from the comfort of her home. It was Saturday 19 May 2017 when Donald Trump's wife left the hospital after five days of hospitalization.
Melania had undergone a successful procedure last Monday for what the White House spokesperson said was a 'Benign condition of the kidney'.
The official statement from the White House said:
"The First Lady returned home to the White House this morning. She is resting comfortably and remains in high spirits. Our office has received thousands of calls and emails wishing Mrs. Trump well, and we thank everyone who has taken the time to reach out."
It was made by Stephanie Grisham, the First Lady's communications director.
What was Melania's kidney ailment?
Her spokeswoman had earlier revealed that Melania Trump had needed a kidney embolization. The fans of this Slovenian-born former model, 48 were taken aback on learning of her hospitalization and the procedure.
This statement was issued after the procedure on Monday. The procedure was performed at the Walter Reed National Military Medical Center in Bethesda, Maryland.
Queries about the prolonged hospital stay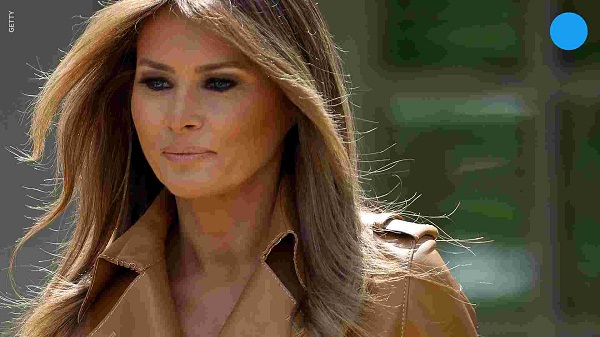 The First Lady's fans and the people of the US were curious to know why Melania had spent 5 days in the hospital for a routine kidney procedure which would have required half to one day's hospital stay.
In response, Stephanie Grisham said:
"Every patient is different, The medical professionals who have been giving opinions to the media based on one statement are uninformed. Mrs. Trump has a medical team that is comfortable with her care, which is all that matters. Her recovery and privacy are paramount and I will have no further comment beyond this. Anyone else who chooses to speak with the media will only be speculating."
Donald Trump is elated
Donald Trump expressed his happiness at having his wife back. He tweeted:
"Great to have our incredible First Lady back home in the White House. Melania is feeling and doing really well. Thank you for all of your prayers and best wishes!"
Great to have our incredible First Lady back home in the White House. Melania is feeling and doing really well. Thank you for all of your prayers and best wishes!

— Donald J. Trump (@realDonaldTrump) May 19, 2018
He was not there during the procedure due to his prior commitments but he visited his lovely wife many times post-procedure.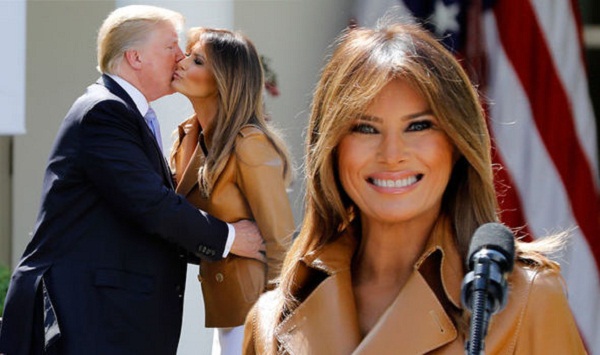 You may like to read Melania Trump's long absence from the public glare gives rise to speculations about her physical and marriage with Donald Trump, health!
What do doctors say about the 5 days of hospital stay?
The doctors too felt the 5 days stay for a kidney procedure unusual. Dr. Eleanor D. Lederer, a professor at the University of Louisville School of Medicine and past president of the American Society of Nephrology opined:
"It's like literally an outpatient procedure, You go in, you have it done, you lie in bed for a while to keep the blood vessel from bleeding and then you go home."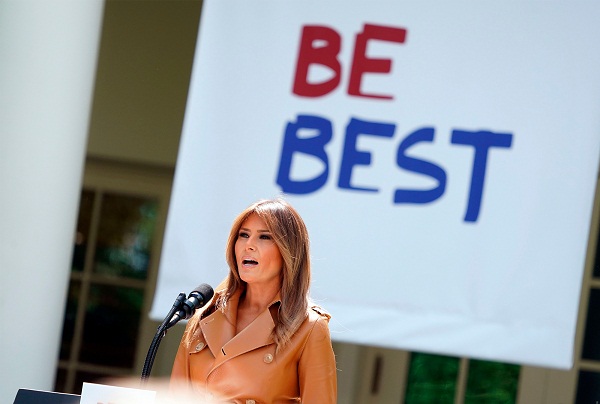 Dr. Jeffrey Cadeddu, a professor of urology and radiology at the University of Texas Southwestern Medical Center in Dallas felt that the prolongation was due to her position.
He said:
"That's because she is the first lady, If it was you, you'd be in and out in a day, I promise."
Also read Has the relationship of Melania Trump and Donald Trump deteriorated? Her body language says so!
Short Bio on Melania Trump
Melania Trump is a former model who appeared on the cover of Vogue and several other big magazines in the 2000s. She is also a timepiece and jewelry designer. She is the wife of US President Donald Trump. Similarly, she became the First Lady of the United States when her husband Donald Trump took office in 2017. More Bio...