Explore about 'The Vamps' a boy band with four members having millions of views on their YouTube Channel!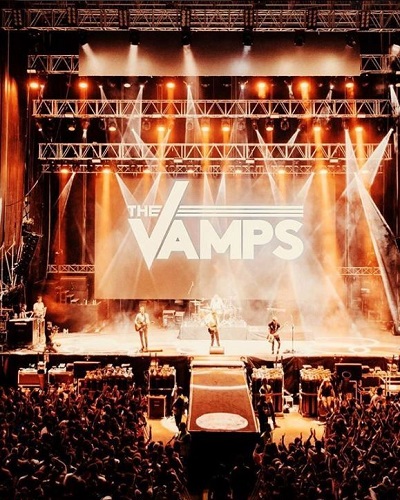 Formation of The Vamps
The Vamps is a British pop-rock with four members. This band consisting of Brad Simpson, James McVey, Connor Ball, and Tristan Evans.
Initially, James McVey was managed by Joe O'Neill and Richard Rashman Prestige Management. But James wanted to form a band. From YouTube, James found Brad Simpson. They both began to write songs and singing them.
This was at the end of 2011, in 2012 they met Connor Ball and Tristan Evans through their Facebook and mutual friends. Eventually, in mid-2012, the band started doing covers and uploading on their YouTube channel. The band signed to Mercury Records in November 2012.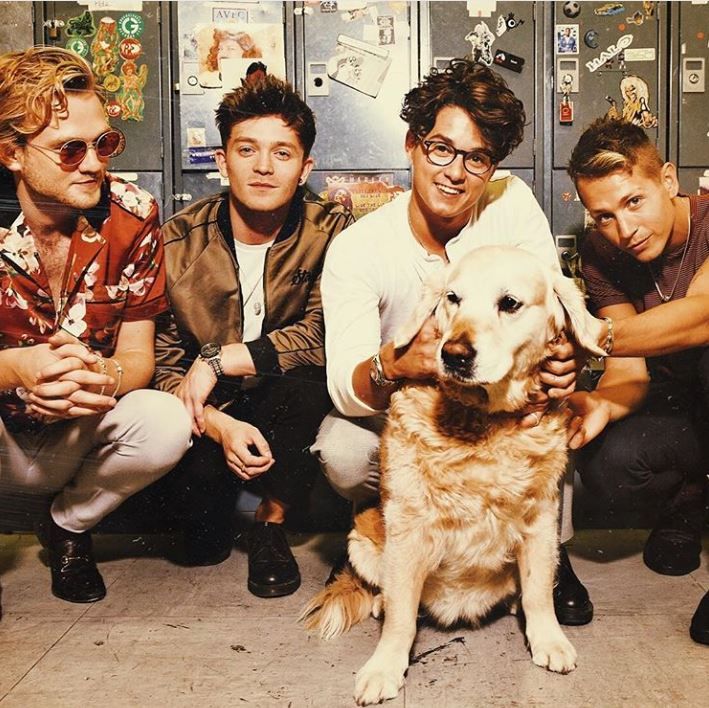 Also read The lead vocalist and guitarist of The Vamps, Bradley Simpson is having a hard time to find a date!! Know what he has to say about it! Also, explore more of his relationships and his blind date!
The Vamps' career
This British pop-rock band The Vamps released their debut single Can We Dance, officially released on October 2013. Within its first two weeks, the debut single got over a million views and was able to achieve number two on the official U.K. singles chart.
A week after that, they released their another single Wild Heart which was also a big hit. Their popular cover song videos caught the attention of viewers. The band came up with their debut album released on 14 April 2014, Meet the Vamps.
As the third single from the album, the band released Last Night. This album led The Vamps to number one on the UK Albums Chart. On 18 May 2014, The Vamps and Demi Lovato came up with a new version of "Somebody to You". This single was the fourth single from Meet the Vamps.
They came up with their fifth and last single from their album, Oh Cecilia (Breaking My Heart) on 12 October 2014. They feature with Shawn Mendes in this song. Along with that, they also released Hurricane soundtrack. The whole album was officially released on 4 November 2014.
Along with 8 Christmas bonus tracks, The album was re-released on 1 December 2014.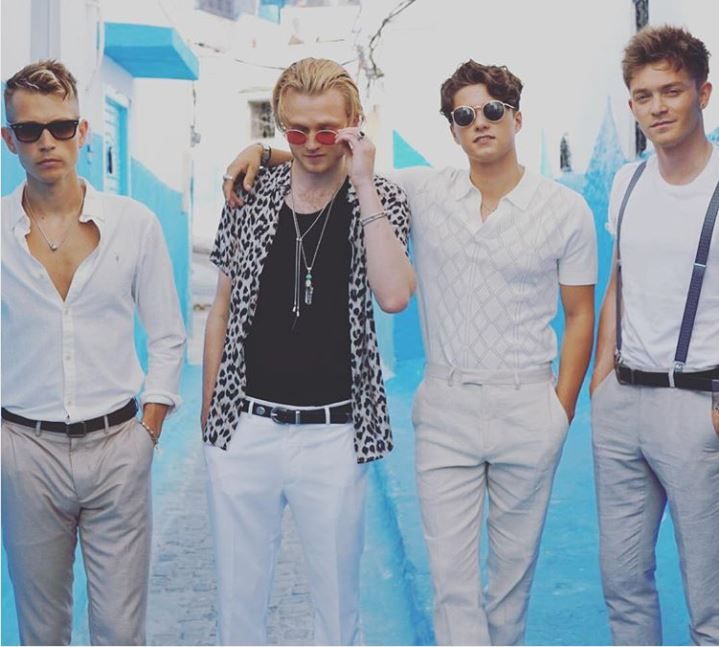 Owning a record label
In February 2015, the band own record label along with Universal Music and EMI Records. The label was named Steady Records. The Vamps released their second studio album "Wake Up" back on 27 November 2015. Their single Wake Up debuted at number 12 in the UK Singles Chart and sold over 27 thousand copies in the country in its first week.
The second single was Rest Your Love which was also another hit. Their third and last single for this album I Found a Girl was released on 1 April 2016. They composed a music video for Kung Fu Panda 3 in In January 2016.
After that they came up with numerous singles like All Night, Middle of the Night, Hands, Too Good to be True, Personal, Hair Too Long, and Just My Type, etc. Recently, they released "We Don't Care" on 27 July 2018.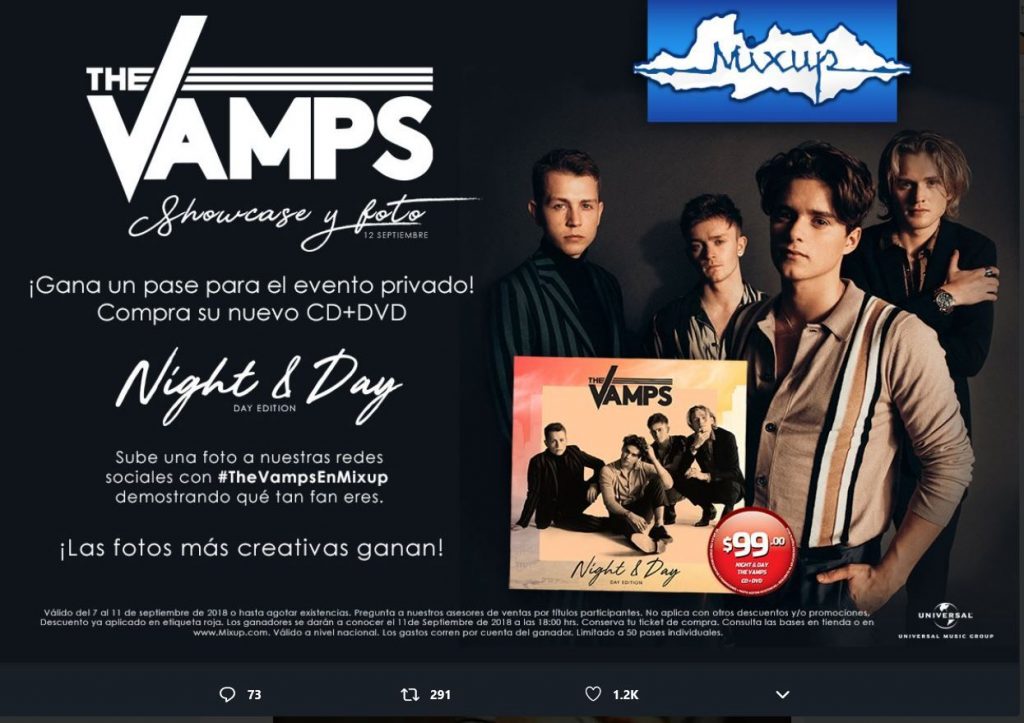 Also read Explore about 'Why Don't We' a boy band with five members from Los Angeles with millions of views on their YouTube channel!
The Vamps' social media
Fans might have looked for 'The Vamps' social media account. You can follow this boy band on their Instagram page @thevamps which has 2.4 million followers. Likewise, they have their twitter account @TheVampsband        with 4.16 million followers.
Moving on to their YouTube channel. The Vamps' channel has 3,297,857 subscribers. They also have their website thevamps.net. You can go through their social media accounts and enjoy their music!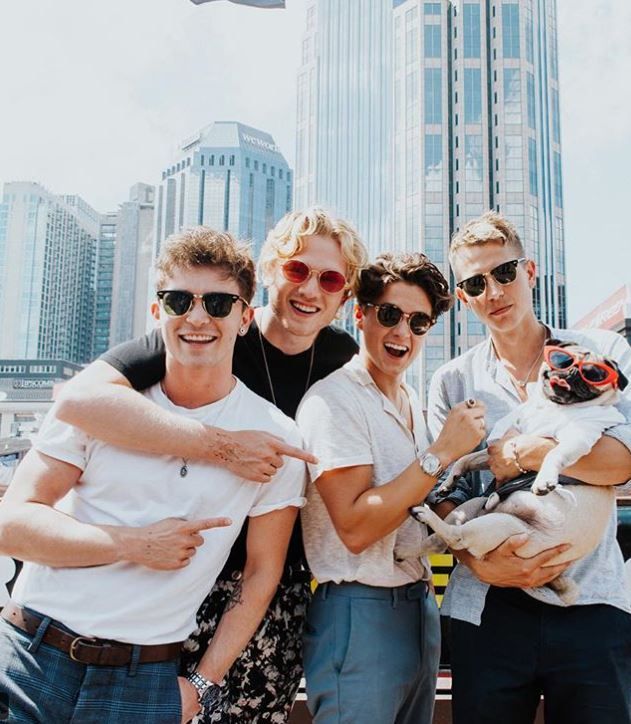 A short bio on Bradley Simpson
Bradley Simpson is a British musician. He is widely popular for as the lead vocalist and guitarist of the British pop-rock band, The Vamps.
He has gained lots of fame from as the member of the very band. Recently, they toured along with Sabrina Carpenter. In addition, their latest single is Personal which they released in October 2017. more bio…
A short bio on James McVey
James McVey is the lead guitarist and backs up vocalist for the pop-rock group The Vamps. With The Vamps, he released hit singles such as 'Wild Heart', 'Last Night', and their debut single, 'Can We Dance'. more bio…
Reference: (allmusic.com, thevamps.wikia.com, en.wikipedia.org)