The verbal missile! Blac Chyna's mother Tokyo Toni's one minute slur against Caitlyn Jenner on the social media! Click for details!
The mother of model and stripper and Rob Kardashian's ex Blac Chyna is at the giving end! She has blasted Caitlyn Jenner and unleashed a harangue of transphobic abuses at her!
The transphobic rant
Blac Chyna's mother Tokyo Toni has taken to the social media to vent her anger at Rob Kardashian's stepmother Caitlyn Jenner. Blac Chyna's mother Tokyo Toni (real name Shalana Hunter), 48 is irked at the fact that Caitlyn Jenner has not once gone and seen her step son's daughter Dream.
Dream Renee is the daughter of Rob Kardashian and his then girlfriend, Blac Chyna. She was born in November 2016. The couple has separated and is now in an ugly online feud hurling accusations and 'revenge porn' against each other.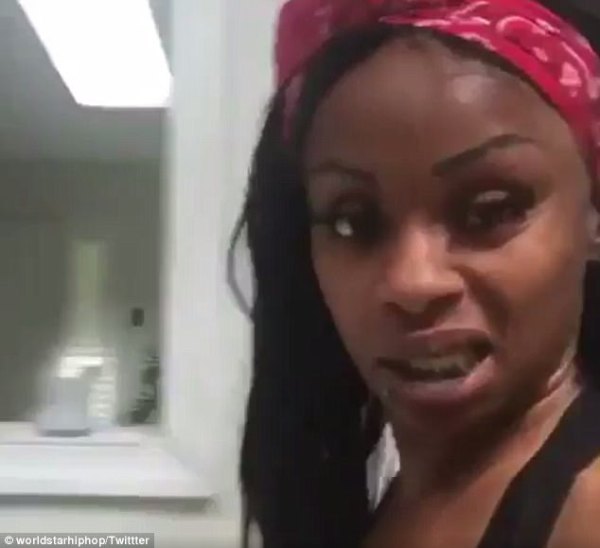 In a video which was released on the Twitter page of WorldStarHipHop, Toni can be seen foul-mouthing Caitlyn Jenner. She says:
"This motherf**ing n****r, cause he's a man dressed up and pretending to be a woman."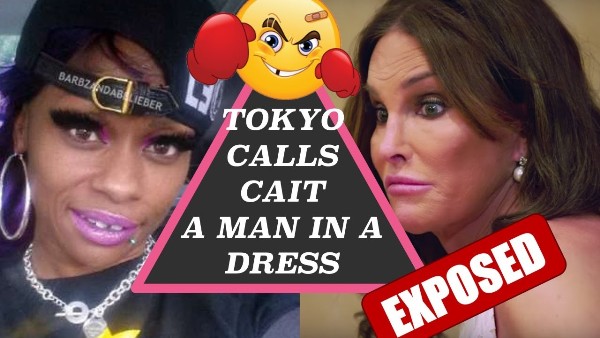 Commenting on Caitlyn's masculine voice, Dominican Republic-born and former stripper Tokyo Toni said:
"All that money you got, get a vocal coach, then I'm gonna finish with your motherf***ing a*s."
Taking the side of Rob, Tokyo further says in the video:
"You gonna say he stupid, instead of saying something encouraging and you gonna lie and say you don't know Blac Chyna… Call me b***h, I've got some words for you."
Toni called Caitlyn as 'Brucey' in this video clip and also as 'a man with a wig'.
You may like to read Rob Kardashian Is Looking For The Primary Custody of Daughter Dream; Also Asks For Test Of Drugs And Alcohol Of His Ex Blac Chyna!
What triggered this tirade from Toni?
This video comes after Caitlyn Jenner had appeared on 'The View' show and called her stepson, Rob 'stupid' to post naked photos and levy bad allegations on Blac Chyna online.
Caitlyn had said:
"Rob was stupid for doing that and he kind of apologized. I really have not had much of a relation– I've never met Blac Chyna,"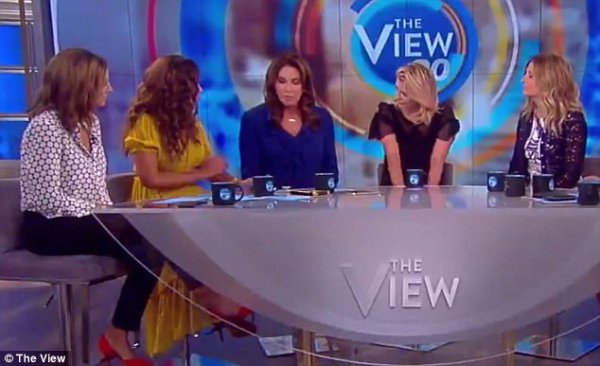 Caitlyn had also disclosed further:
"I've never met [Dream]. Rob, I haven't really had a serious conversation with in years. So I've kind of been out of that scene so I really can't comment on what's going on there."
Also read Blac Chyna denies Rob Kardashian's claims that she is a bad parent!
The burning and soaring inferno!
Blac Chyna and Rob have known each other since January 2016. They had an on/off type of relationship. In between all this, Blac Chyna became pregnant with Rob's child.
A daughter named Dream was born in November 2016. But the relations between the couple got strained and Blac Chyna left Rob's house.
There were some attempts and indications of truce but not much materialized on that front. Recently the two were spotted having some together. But it was a brief reconciliation.
Soon there was a volley of allegations online against Blac Chyna. She was accused of sleeping with others. Blac Chyna had decided to keep quiet on this topic.
But Rob then started posting on his Instagram account naked and intimate pictures of Blac Chyna. His Instagram account was shut by the regulatory authorities.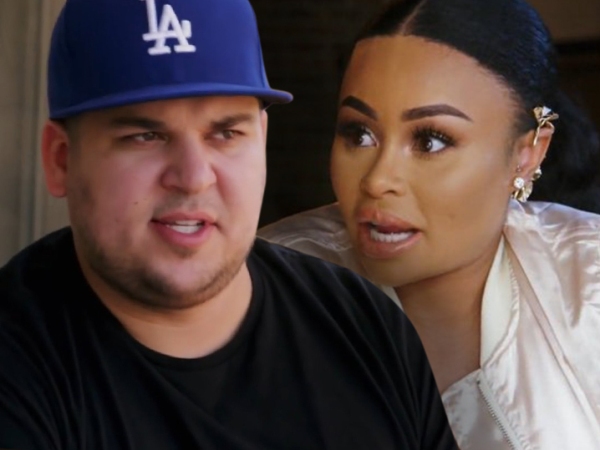 He then switched to Twitter and continued with his 'revenge porn'. However, his foul and indecent posts were also deleted. He reached Blac Chyna's residence demanding to see his daughter.
Blac Chyna managed to obtain a restraining order against him. She was also mulling a legal action against him.
In all these fights of the couple, the other family members have also joined in and are hurling abuses and unproved charges against each other.
It has now become a family matter with each one pitching in their opinion and says!
Short bio on Blac Chyna
Blac Chyna is an American model and entrepreneur. Due to her frequent appearances in hip hop music videos, she is known as "video vixen". In addition, she launched her own makeup brand with a beauty salon in Encino, Los Angeles In 2014. More bio…