"There's no limit to what I'd be willing to do to help make this country great."-outspoken Ted Nugent's statement, his political verbal vendetta and more!
Ted Nugent on 'Fox and Friends'
There have been rumors going around since February 2017 that American rock guitarist and political activist Ted Nugent would be contesting for Senate in 2018. Ted Nugent appeared on 'Fox and Friends' show recently. In order to address the ongoing rumors, Ted Nugent said:
"Well, I'm a terminal 'we the people American patriot' and I think I'm doing the most important political job in the world and that is participating in the scared experiment of self government and demanding constitutional accountability from our elected employees," 
He added:
"There's no limit to what I'd be willing to do to help make this country great."
Ted Nugent is still pondering over possible participation in the next Senate elections. He has been in discussion with his 'Republican friends' on it and other options.
Ted Nugent continued:
"I'm a hell raiser. I'm what the Founding Fathers wanted all Americans to be…and it's all about the Constitution, the Bill of Rights, the Ten Commandants, the Golden Rule, being the best that you can be, earning you're own way."
Ted said with sarcasm:
"Wow, I'm a radical."
The strong supporter of the American Republican Party wants to help America whether it is by being in Office or as a musician.
Ted Nugent is however very happy that there already is a hell-raiser in the White House. He was referring to Donald Trump. He went on to appreciate and praise Donald Trump's efforts since he took office. Enumerating Donald Trump's priorities, Ted Nugent said:
"[Put] America first, make America great again, job security, secure the border. You know, it's so simple even guitar players can figure it out,"
Talking ill of Trump's critics, Ted Nugent said:
"If you're not pissing off the idiots you're an idiot. He's not an idiot; He's driving the idiots crazy so I'm so proud of him."
Sarah Anderson of Michigan GOP Press had mentioned in February that she has not spoken to Ted Nugent but feels that Ted Nugent would prove to be a great candidate against Debbie Stabenow.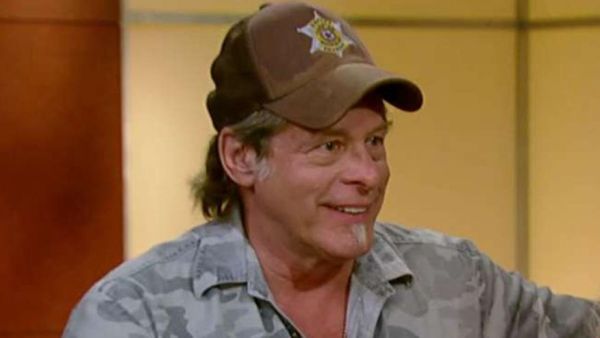 The outspoken Ted
Ted Nugent is a staunch supporter of the Republican Party. He is quite outspoken. He airs his views and opinions aloud and firmly and does not shy from criticizing the Obama Government. He opines on multiple national importance issues such as gun policies, biodiversity, border control etc. He is a regular on TV shows Larry King Live, The Howard Stern Show, and Politically Incorrect. He also has performed on many TV programs. Ted Nugent had played music for the protesters on Beck's coverage of the Tax Pay Tea Party protests in 2009.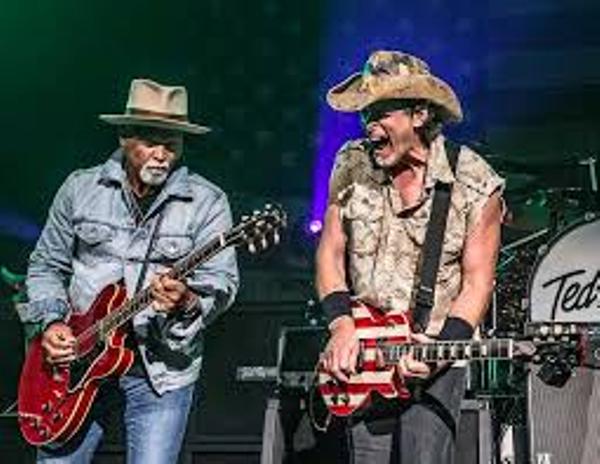 In 2010, he was interviewed on 'The Alex Jones Show' and heavily criticized Obama administration and US Supreme Court for their policies on gun control. He is a supporter of anti-drug and anti-alcohol stances. He strongly believes in guns for self-defense. He is again animal activist groups and had once rudely said:
"I'm stymied to come up with anything funnier than people who think animals have rights. Just stick an arrow through their lungs."
He had an altercation with the animal activist protesters in 2000. He has also claimed to have received death threats from animal activists. On one of the programs about PETA, Ted Nugent had said:
"We've got reports and files with law enforcement across America where the animal rights extremists are on record threatening to kill my children on the way to school because we eat pheasant." 
He had also said:
"anyone who thinks hunting is terrible can kiss my ass."
After having spoken rude and indecent about Heidi Prescott, Ted Nugent had to shell out $ 75000 as a penalty.
He defended the act of Kid Rock's killing of a mountain lion and also owns a 340-acre hunting ranch at Michigan.
He also holds racist views and has spoken ill about South African community. He has spoken badly about the democratic representatives. He has been rumored time and again to stand for elections but has never stood for the elections till date. He has had several verbal clashes with a number of political people.
Ted Nugent's family
Ted Nugent married his first wife Sandra Jezowski in 1970. He had two children with her; son Theodore and daughter Sasha. He divorced her in 1979. Sandra was killed in a car accident in 1982. He married his second wife Shemane Deziel in 1989. He had met her while he was a guest on one of the TV shows where Shemane Deziel worked as a news staff. They have one son called Rocco.
In 2010, it surfaced that Ted Nugent had fathered two more children in the late 1960s; Ted (Mann) and a girl. He had given both these kids for adoption when they were less than a year old. The two siblings were adopted by different families and did not have any contact with each other. The daughter found out that she was adopted and tried to find out about her brother and her biological parents. The son also came to know about his sister and they united. Over the years, Ted Nugent had also discussed the existence of these two children with his other legitimate children.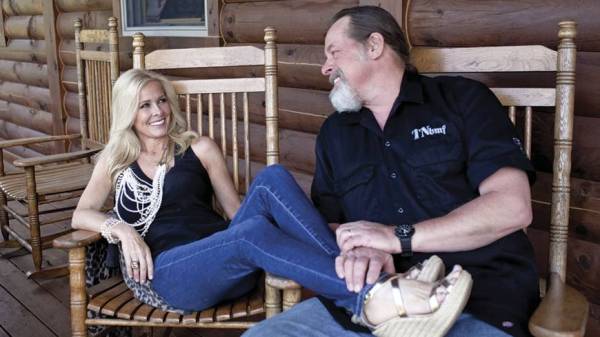 Short Bio on Ted Nugent
Ted Nugent is an American musician and political activist. He is a board member of the National Rifle Association and a strong supporter of the Republican Party. More Bio…