Theresa Caputo still not over her broken marriage with Larry Caputo! Theresa's reaction to Larry moving on with new people!
The 53-year-old medium best, Theresa Caputo broke down in tears grieving over her broken marriage with ex-husband Larry Caputo. Caputo, best known for her TLC reality TV series "Long Island Medium", announces that she is still in the grieving process over her past marriage with Larry Caputo that couldn't last.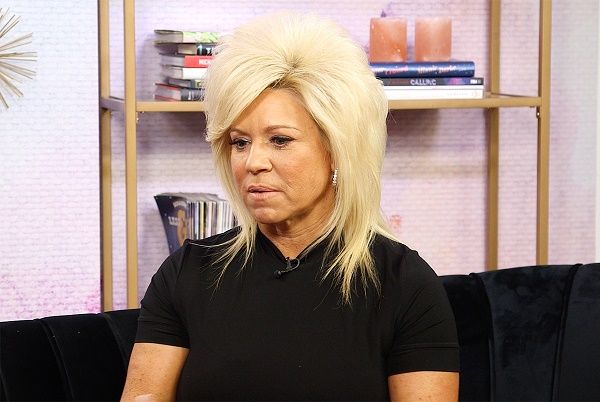 Even after more than two years of separation with Larry, Caputo says she cannot let go of the things she had with him as she cries through the interview. The two had been married for almost 3 decades before divorcing in December of 2018. And Caputo admits to mourne the end of her marriage with Larry Caputo.
Also, read about Theresa Caputo is getting a divorce from estranged husband Larry Caputo after 28 years of their marriage! Click to know the details!
Caputo grieves, "I do miss what once was,"!
In a new interview with US Magazine, the 53-year-old opened up about her grief and admitted to longing for her past with ex-husband, Larry. She said,
"I do, but I don't. I miss what once was. I'm grieving right now. I'm grieving my 30, almost 34 years, with Larry. This is a grieving process, but things weren't the same that they were 34 years ago. So, of course, I miss that aspect. But the way that things were at the end, no — I don't miss that."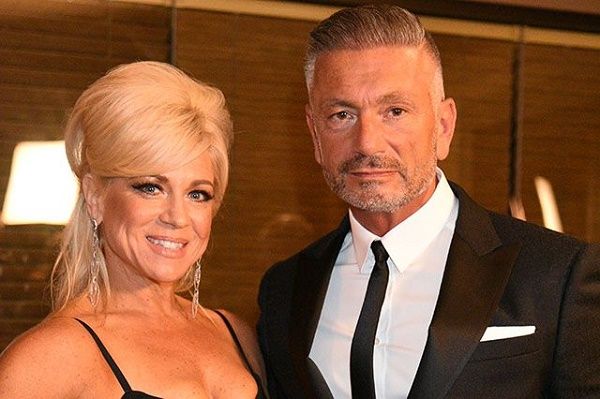 The two formal couple were married for 28 years, before announcing their split back in 2017. They share two children together who have both appeared in the show: Larry Caputo Jr and Victoria Caputo. After about a year, the two officially divorced in December of 2018.
Since then, Larry has been dating new people and moving on from his past however, Caputo doesn't seem to cope much well. When asked about this matter Caputo assured everyone that she was very happy for her ex-husband. She said,
"At the end of the day, that's what we want out of life, is for us to be happy and to live our best lives. We always have to love, honor and respect ourselves. We're both doing that and respecting each other in the same token. So you can't ask for anything more."
Theresa and Larry both had told US Magazine during their split that they would always be loving each other. And maybe being happy for Larry now that he found someone new is Caputo's way of still loving him. We also hope that Caputo can find someone new for herself or just find something new that provides her with joy and happiness.
Also, read about Zooey Deschanel and Jonathan Scott dating! Zooey spotted with Scott only after a week of divorce! Ex-husband Jacob's reaction to it?
Is Caputo ready to move on with someone new?
Now that even Larry is dating someone new, it only seems obvious for Caputo to find someone new as well. However, Caputo doesn't really feel like she needs to find someone new fast, she says that she is content at the moment with her life, which is totally fine as well. Happiness is not always being with someone sometimes you should be with yourself and feel happy as well.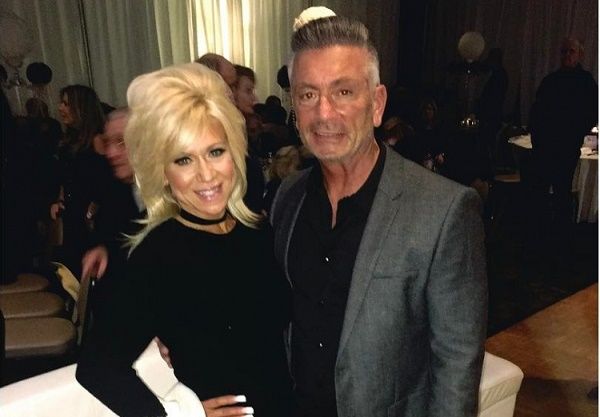 The 53-year-old had married very early on in her life and she had been with Larry forever as far as she could remember so, it must be quite hard for her to adjust to a new life but assures everyone that she is quite content with things.
According to a close source to Caputo,
"Theresa got married at a really young age and hasn't really experienced life outside of Larry [and] being married. Theresa is now living life and exploring solo … she's figuring herself [out] and it's a whole world of adventure."
Also when asked if she would try dating or even marry again Caputo answered,
"I never thought of it, and I have to say I don't know. Right now, I would have to say no. I'm very content where I am in my life. I'm very blessed. Do I want to have someone to share companionship with and to have someone? Absolutely. But, to actually get married, I don't know."
Also, read about it Audrina Patridge is in a romantic relationship with Josh Henderson after her divorce!
Short Bio on Theresa Caputo
Theresa Caputo is a well-known celebrity and American television personality. Caputo is popular for her show "Long Island Medium". She is also famous as an author. She can communicate well with the spirits of dead or alive leaving being. See more Bio…
Short Bio on Larry Caputo
Larry Caputo is a famous TV star from New York. His reality shows Long Island Medium that airs on the TLC is a popular series that is based on humans with the mental power to communicate with the dead. In the series, Larry's wife claims to be the person/medium who is shown speaking with the dead. Larry spent 25 yrs of his career playing hockey. He did the imported food business for some time. He also founded Big Larry Apparel which is a clothing company. See more Bio…
Sources: USMagazine, Wikipeadia, Fox News