Who is Theresa Jones? Find out everything about her from age, married life with T.J. Jones, children, social media and more…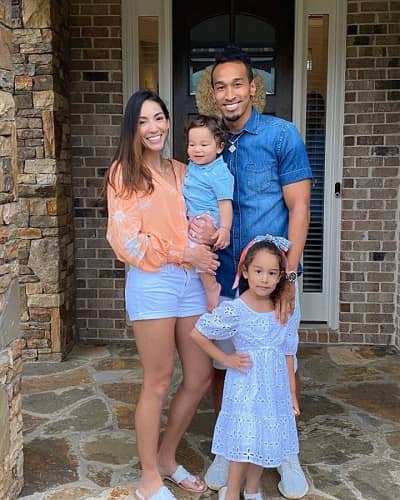 Theresa Jones is a reality TV star known for appearing in the reality game show The Challenge. She is known for being one of the top female competitors in the field of physical strength and endurance. Jones first appeared on the 19th edition of the show The Challenge: Fresh Meat II which premiered on 7th April 2010.
Teresa said,
"My life has changed tremendously [since my last season] … It's crazy hard to come back into the game because, of course, I'm thinking about my family at home, but also everyone here has been working together for years, so I'm kind of coming into this like a rookie but also a vet,"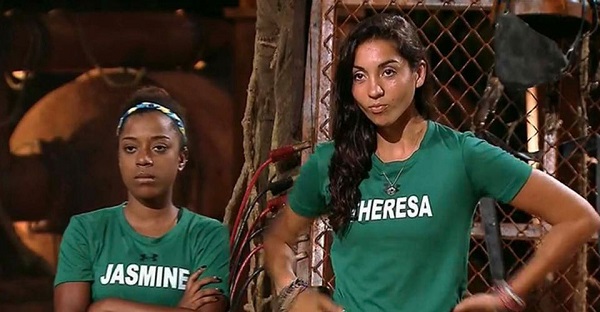 After that, she continued appearing on the other seasons like Rivals, RivalsII, Free Agents, and Cutthroat. In Rivals II, she received $500 for winning the Frog Smash challenge. After appearing on the season Battle of the Exes II, she took a break from the industry.
In Battle of the Exes II, she won $35,000 for finishing the Final Challenge. Finally, she returned on the 36th season of the show The Challenge: Double Agents which aired on 9th December 2020.
Also read Who is Brittney Cole? Know about her age, married life with Brian Kelley, net worth, biography
What is the age of Theresa Jones?
Theresa Jones was born on 3rd August 1985 in Milwaukee, Wisconsin. She is 35 years old at present. She is of American nationality. Her husband T.J. is 7 years younger than her. He was born on 19th July 1992 and is 28 years.
Who is  T.J. Jones?
T.J. Jones is an American-Canadian professional Football player. He is known for playing as a free agent and played in NFL for New York Giants.
He was first drafted by the Detroit Lions and played for them till the end of the 2018 season. In early 2020, he signed with the Toronto Argonauts of the Canadian Football League.
Married life of Theresa Jones and T.J. Jones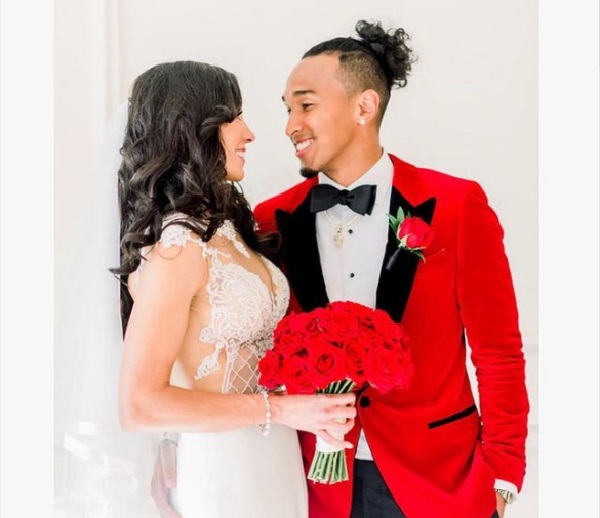 Theresa Jones and T.J. Jones walked down the aisle on 8th July 2018 in a small ceremony.  Their wedding was attended by only family and close friends on the terrace at St. Regis Atlanta, US. They first got engaged in Spring 2015. Jones wrote on his Instagram,
"Last night was one that we'll remember forever. Marrying my best friend in front of our immediate family was exactly what we wanted. For those asking, we decided to elope with our families (parents & siblings only) and say 'I Do.' So if you didn't get an invite we still love you. Lol, It's not personal just how we pictured our wedding happening!"
Their daughter Easton Kaia was born on 5th December 2015. She weighed 7 lbs 7.9 oz and 20.5 inches long at the time of her birth. T.J. Again, they welcomed their son Maddox on 5th April 2019. Theresa took a break from the TV career to start a family.
Also read Insight on the married life of Julia Lemigova and Martina Navratilova! How are they holding as a married couple?
Theresa on social media
Theresa Jones has around 23.6k followers on her Instagram account. She has made more than 565 posts on her account. She shares pictures of her children. Likewise, she updated the life of her children on her account.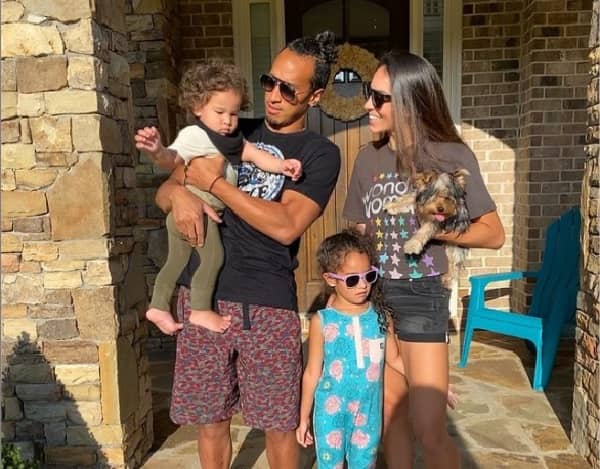 On Twitter, Theresa has around 20.1k followers. She joined Twitter in March 2011. Also, she makes tweets rarely on her account. Other than that, she is not on Facebook, YouTube, and TikTok.