This movie, Piper, has won an Oscar for the best animated short film. The duration of this video is only 6mins but Alan Barillaro, director took 3years to picturise. Must watch!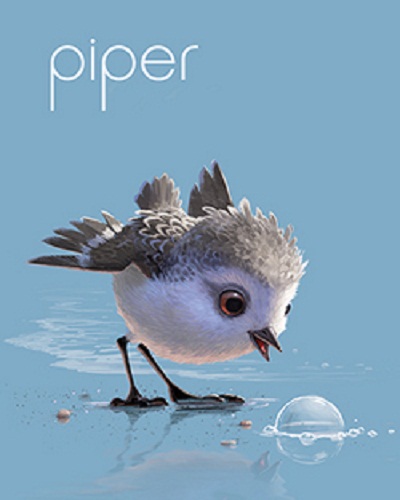 Piper is a computer-animated short film produced and released in the year 2016 by Pixar Animation Studios. Written and directed by Alan Barillaro, it won the Oscar for Best Animated Short Film at the 89th Academy Awards.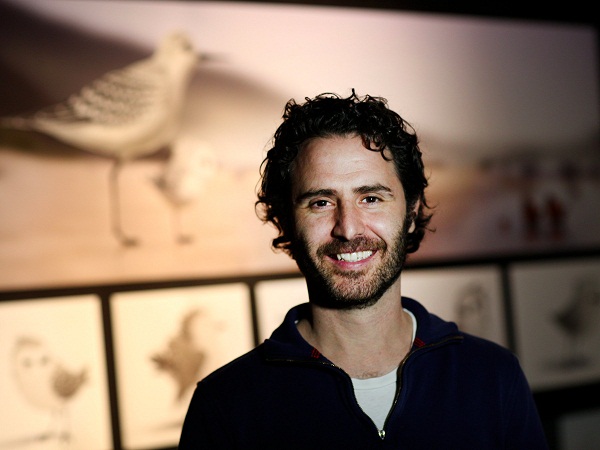 The film is just a 6-minute video but it took nearly 3 years to finish making. Do you wanna know the story behind the hard work?
Let's find out!
Three Years of Hard work
Animator Alan often used to visit a calming stretch of beach which is 1 mile from Pixar Studios in Emeryville, CA.
When Alan was walking along this Pacific shore three years ago, an idea hit him which was converted into the movie which has won the Oscar.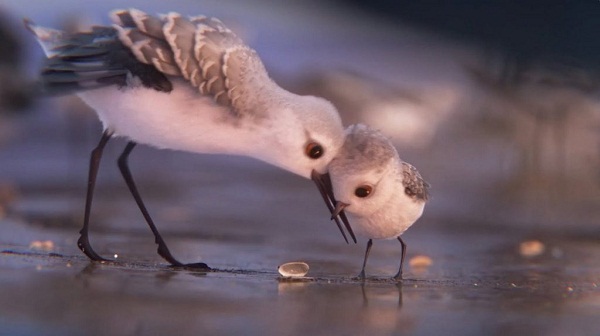 He took the characters of the film from his visit to the beach and he later converted it into a story.
Barillaro started out from the crow in'Brave' and later transformed that into one of the tiny sandpiper birds which he saw always on his trips to the beach running back and forth from the tide.
With the encouragement of Lasseter and "Finding Dory" director Andrew Stanton, Barillaro found himself working on storyboards about the sandpiper.
"I got to be totally honest. it was outside all of the normal development structure of the studio."
Barillaro has been working with Pixar since he was 18. He has worked as an animator, and later as a supervising animator for some films,  but this is his first direction.
He said:
"I assumed with directing, I would get the secrets of how to do it from Andrew and John, the tools they use to guide themselves, What I found I was lacking was how personal they take their work and being honest in what you're trying to say," 
He was with the storyboard writers for a year trying to work out a good story. He wanted to incorporate the sandpiper in it and he had named his character in the proposed film as Piper.
He came up with a story which talks about a baby sandpiper who no longer has the support of his mother for feeding. He has to feed himself now. The only way is to overcome his fear of the water and enter it to get his food.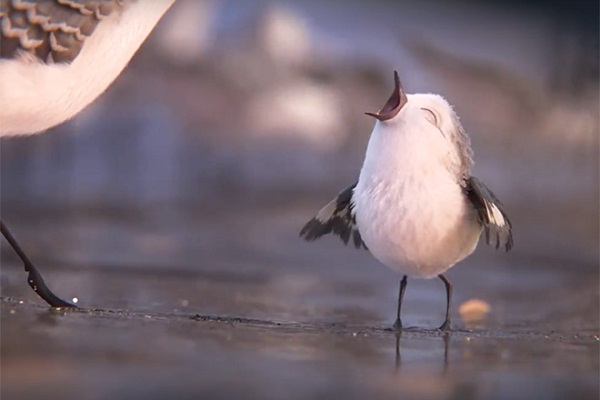 Barillaro admitted that his experience of working with Stanton as an animation supervisor on "WALL-E" that made him competent to make a  compelling and personal six-minute short film about a sandpiper and his mother with absolutely zero dialogue.
"People have to remember, when we start these things, we have no idea how we'll pull it off," Barillaro said. "I remember reading the script for 'WALL-E' and going to Andrew's office and reading act one and couldn't believe we were going to tell a love story between two robots with no dialogue. I felt I was taking lessons learned from that film and applying them to mine."
Alan took a year and a half to complete the animation for Piper. There were nearly 7 million feathers created to make the sandpipers and billions of sand pebbles to create the beach.
"At some point, you just realize numbers haven't been created to count how many we did,"
Instead of resorting to software, Alan decided to make all the animation by hand. He avoided using the Plixer animation as much as possible.
"We pushed the rendering power to its limit in this film,"
Barillaro said.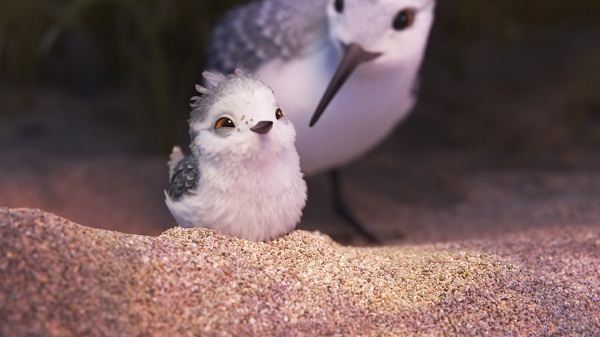 Pixar projects are story-focused. Alan had to find a way by which the sandpiper Piper and his mother could carry out a conversation without it looking or resembling like a human conversation.
Alan had written some dialogues for a start and this was enough to guide the team through. But even during the third year of production, they were still unsure of how to bring around a dialogue between Piper and his mother.
"I was very passionate about not humanizing the story and not going to gestures that are very human, like using hands. One time I asked the animator to do a head shake for the bird, like a human saying 'no.' And what I appreciated was a note that John gave me saying, 'I know it's hard, but look for another gesture.' His encouragement to keep looking and not going for the easy one, that meant a lot."
Alan handed off 'Piper' just few hours before the deadline. At that time, he admitted that it was a bittersweet feeling.
"It's the moment you feel you know how to do it,"
he said.
But Alan was aware that he will have something else to handle after he returns to Pixar the next day. He said:
"You come back to the office the next day and after all those years being a bird, now you have to be a monster or a fish,"
Hard work Paid off with Oscar Award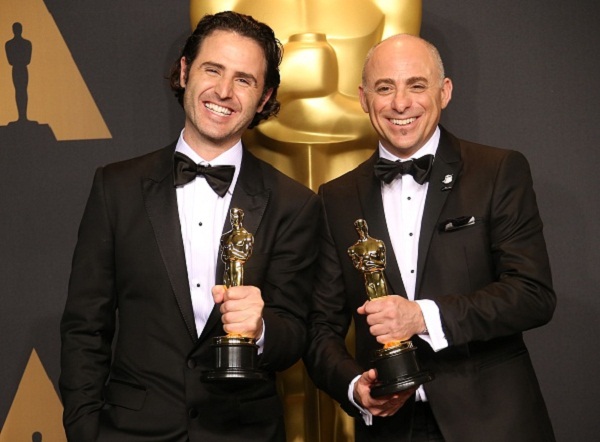 Alan Barillaro of Chippawa, Ont.,  was teary-eyed when he accepted the award. He thanked his three little birds — his children:
"My parents, my wife, Nancy, my three little pipers at home who inspired this story . . . I love you and may you always have the courage to face your fears,"
Barillaro's six-minute film is one of three projects from this Canadian animator in the competition for an Oscar on Sunday. The other two running for the golden statuette are "Pear Cider and Cigarettes" directed by Vancouver's Robert Valley, and "Blind Vaysha" by Montreal's Theodore Ushev.
"There's a legacy of great animation from Canada that you feel really proud to be a part of,"
said Barillaro, a graduate of Sheridan College in Oakville, Ont.
Barillaro had deliberately decided against any dialogue in Piper. There was only the sounds of chirping birds, crashing waves, and the sound of beach life.  This was punctuated by a whimsical score which helped to convey the story.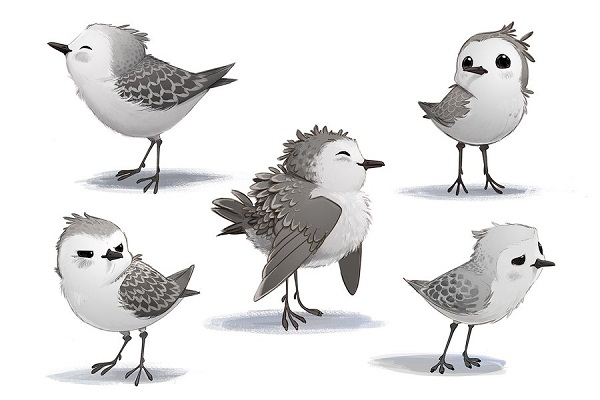 "I think that's what makes animation really special. It's always exciting to me as a medium,"
said Barillaro.
"To me, it's like you're in this collaboration of artists all trying to express something kind of delicate and personal … it's like a painting where everything has to be right for it to work."
"The reason the feathers and the camera had to be at that detailed level is I wanted you to empathize with the character and really feel for her," said Barillaro. "I didn't really feel like you could feel for her at a distance you're used to standing at a beach. You had to be in their world and see it from a kid's perspective. 
"A wave that might not be frightening to you as an adult, that might only hit your ankles, to a little bird that's only four inches off the ground," he added. "To me, that's saying from your child's point of view that can be really terrifying."
Even after years devoted to helping bring other acclaimed animated projects to the screen, Barillaro said the Oscar nod for his first foray into direction was "surreal."
"It's humbling, When you start these films, you're just trying to convey something very personal to the audience…. You don't really think beyond that when you're making a film.
"You're doing your best as an artist just to say what you're trying to say. It's all quite an honor, and a little overwhelming."
Short Bio on Alan Barillaro
Alan Barillaro is a Canadian director, of Italian parents, father of the Calabrian native of Mammola, while her mother is from Abruzzo, animator, and writer at Pixar. Best known for his work on animated short-film Piper, that earned him widespread acclaim and Academy Award for Best Animated Short Film which he shared with producer Marc Sondheimer. More bio…