Thom Brennaman, American sportscaster removed from NFL Broadcasting this season after his anti-gay slur on-air!
A lot is being said and done for the gay community and the colored race in the USA. Nowadays, strong and immediate action is taken against any person who blurs an anti-gay or racist remark.
American sportscaster Thom Brennaman used an anti-gay slur during the NFL broadcasting on-air. And Fox Sports immediately removed him from broadcasting this season.
Thom Brennaman and his suspension from NFL broadcasting
American sportscaster Thom Brennaman had to face the consequences of his anti-gay slur on air. On Wednesday 19 August 2020, Thom was doing an NFL broadcast on Fox Sports.
This was during the Cincinnati Reds broadcast and he accidentally said the anti-gay word. And Fox Sports bosses immediately removed him from this season's NFL broadcasting. Additionally, on the next day, they released a statement that read:
"FOX Sports is extremely disappointed with Thom Brennaman's remarks during Wednesday's Cincinnati Reds telecast. The language used was abhorrent, unacceptable, and not representative of the values of FOX Sports."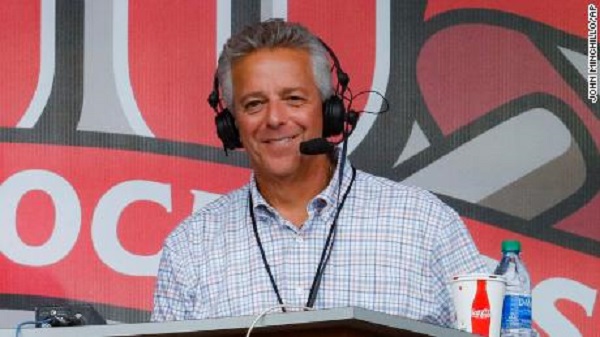 Thom had used the slur just after the Fox Sports Ohio feed returned from a commercial break. This was before the top of the seventh inning in the first game of a doubleheader at Kansas City.
Thom submits an apology
Thom immediately apologized on air on Wednesday after he had uttered the slur. On the next day, he also wrote an apology in The Cincinnati Enquirer. He wrote:
 "It is something no one should ever say. Something that no one should ever think. Something that no one should ever feel. And something no one should ever hear.

"I used a word that is both offensive and insulting. In the past 24 hours, I have read about its history; I had no idea it was so rooted in hate and violence and am particularly ashamed that I, someone who makes his living by the use of words, could be so careless and insensitive. It's a word that should have no place in my vocabulary and I will certainly never utter it again."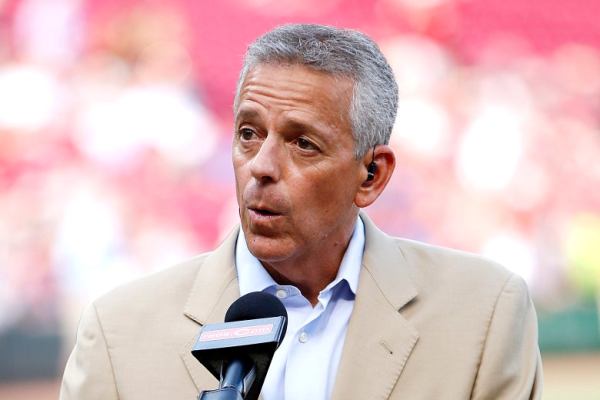 He also revealed his eagerness and willingness to partake in diversity, equity, and inclusion training. After his suspension from the working Reds Games, the team also apologized for the horrific and homophobic remark.
Click to read American singer Tamar Braxton narrating the horrifying incident with Delta airlines staff where the pilot called her N-word!
What others commented?
Billy Bean is MLB's ambassador for inclusion. And he labeled Thom's use of the word as disheartening. He talked about 'MLB's zero-tolerance policy for harassment, discrimination, or bias toward the LGBTQ+ community or person at any time'.Billy said:
"Last night is a difficult reminder that there is still much work to do. We will pause for a moment, and utilize this incident as a learning opportunity for every one of our stakeholders."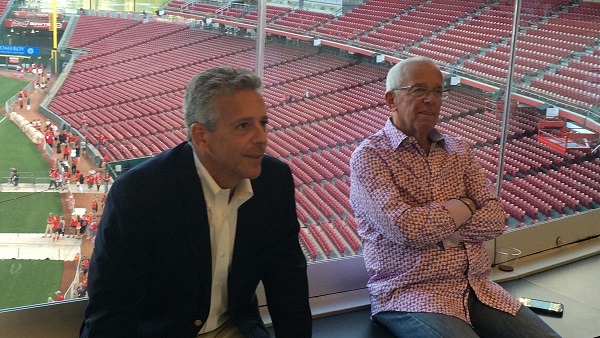 In the fifth inning of the second game, Thom was pushed out and replaced by alternate play-by-play announcer Jim Day. The team also said:
"We share our sincerest apologies to the LGBTQ+ community in Cincinnati, Kansas City, all across this country, and beyond. The Reds embrace a zero-tolerance policy for bias or discrimination of any kind, and we are truly sorry to anyone who has been offended."
Thom, 56 has been part of the League's broadcasting since 1994.