Is Thomas Middle Ditch's marriage safe now? Swinging saved his marriage!!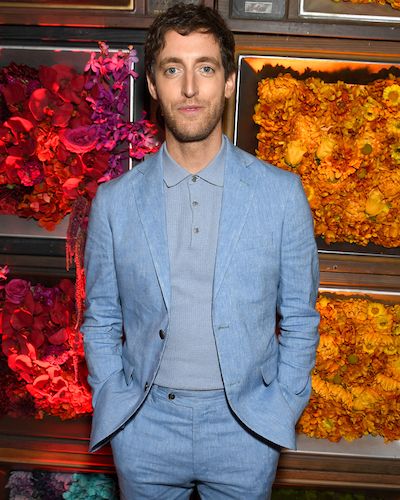 For anyone who doesn't have an idea about what swinging or 'swingers' refer to, Swingers are couples or singles.
They prefer to have an open relationship, allowing their partners to have sex with other parties, that is with their consent, of course.
---
People attempt swinging due to reasons like seeking pleasure which they usually don't receive from their "main partner". Sometimes your significant partner might not satisfy your needs sexually and that is when swinging comes in.
Thomas Middleton shared with us, the secret that saved the fallout of his marriage, is it swinging?
Also, read about Prince Harry and Meghan Markle's face marriage problems? get an insight into it!!
Thomas Middleditch says 'swinging' save his marriage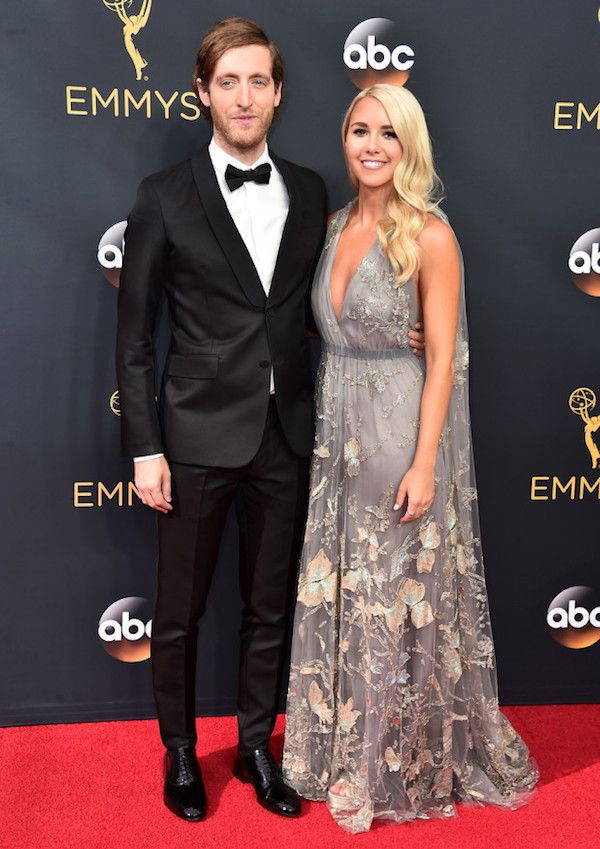 The 37-year-old "Silicon Valley" star Thomas Middleditch, is also swinging for the fences. The actor who recently shared the screen in "Godzilla: King of the Monsters",  spoke with playboy about its "pleasure issue".
Middle-ditch talked about his marriage with the costume designer Mollie Gates and how swinging supposedly saved his marriage. Thomas Middleton is surely not holding back when it comes to his sex life. Well, maybe quite a bit.
In a new interview with the playboy, the actor enclosed us that he and his costume designer wife Mollie Gates have a very open relationship and take part in the swinging scene.
In the interview, Middleditch said,
"I don't know how much I can say, because I don't want my wife to be mad at me, Only after I got married was I like, 'Mollie, I'm sorry, but we have to get nontraditional here." To her credit, instead of saying "(Screw) you, I'm out," she was like, "Let's figure this out."

"To be honest, swinging has saved our marriage. We have different speeds, and we argue over it constantly, but it's better than feeling unheard and alone and that you have to scurry in the shadows. By the way, it's now called being 'part of the lifestyle.' The term swinging is old.""
He further added,
"I love my wife like I've never loved anyone before," Middleditch explains. "With two people who feel that way about each other, how do you go down that road? It's tough. Bring a therapist along for the ride."
Also, read about  Demi Moore's new memoir reveals her disturbing past: raped at 15 and a miscarriage of a baby with Ashton Kutcher!
Middleton didn't actually be a part of the 'swinging' lifestyle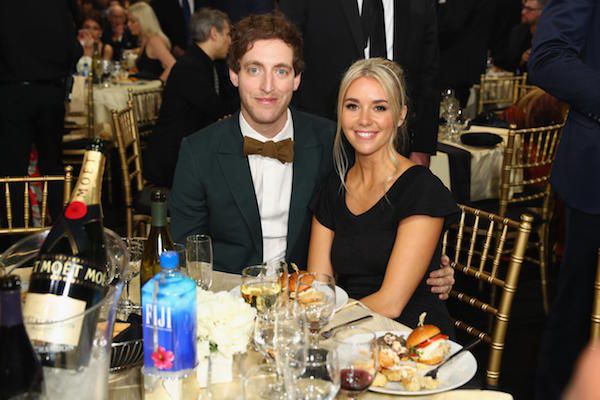 Although Thomas Middleton admits swinging has indeed saved his marriage from falling, he hasn't always wanted to be "part of the lifestyle," though. In the same interview, he said,
"Absolutely not," he said. "I just like it. I'm sexual. I'd always thought I was a romantic and that when I fall in love, that stuff fades away. It does for some years – enough to be like, 'I should get married, and I'll be different.' But it's part of me. If that's part of your being and it feels important to you, find a way to explore it, because repression sucks."
He also gave his share of advice for couples exploring swinging which he advised o be open about your rules as a couple.  He said that's what he and his wife Mollie has been doing to keep it going,
"Mollie and I have created our own rules, and compared to most of the people we've met who do this kind of (stuff), our rules are strict," said Middleditch, who is writing a comedy series with his wife about their lifestyle.

"It's a perpetual state of management and communication, to the point where it's like, 'All right, we've got to stop. Chill.' I'm gas, and she's brakes. This is actually the premise for a comedy series we're writing together."
Thomas Middleditch and Mollie Gates tied their knots back in 2015 and since have been standing as a united front. Every relationship works differently and people make different kinds of choices to save their marriages and whatnot. We do wish the best for Middleditch and Gates's future together.
Also, read about Megan Fox and Brian Austin Green's reaction to criticism for letting their son wear dresses; 6-year-old Noah ' doesn't care'
A short bio on Thomas Middleditch
Thomas Middleditch is a  famous Canadian actor, television writer, and comedian. He is best known for his role as Richard Hendricks in the HBO series 'Silicon Valley'. Also, he is best known for his performances in 'The Final Girls' in 2015, and 'The Wolf of Wall Street' in 2013. More bio…
source: USA today