Thomas Rhett: the new dad-to-be, his sweet love story and their adopted girl child! Know it all here!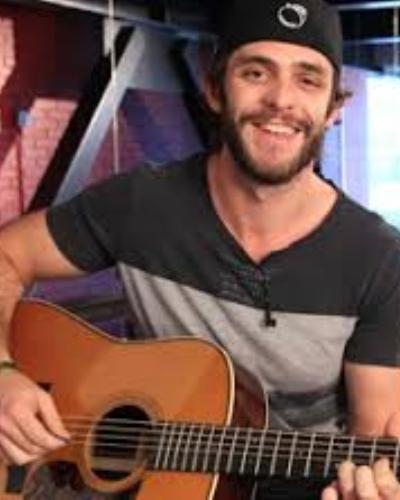 Lauren Gregory's baby bump
American singer and songwriter Thomas Rhett made an appearance with his pregnant wife at the 2017 CMT Awards at Music City Center in Nashville, Tennessee on 7th June 2017.
His wife Lauren Gregory was dazzling in an emerald green silk dress. Thomas Rhett looked dapper in his white polo shirt with black slacks and white sneakers.
Lauren Gregory is expecting their first biological child with her husband Thomas Rhett. The due delivery date is in August.
Lauren has a prominent baby bump now. The country singer Thomas Rhett walked on the red carpet with Lauren and while on the red carpet, he patted Lauren's baby bump. They know the sex of the unborn child and are happy that it is a baby girl.
Lauren Gregory first revealed her baby bump in March when she was walking the red carpet at the iHeartRadio Music Awards. She had uploaded her photo from the function on her Instagram and written:
'Hey heyyyyy @iheartradio awards are here and baby bump is OUT.' 
Thomas Rhett also performed his single 'Craving you' at the function. Thomas Rhett also had 4 award nominations for the festival-male video of the year, CMT performance of the year, CMT social superstar, and video of the year.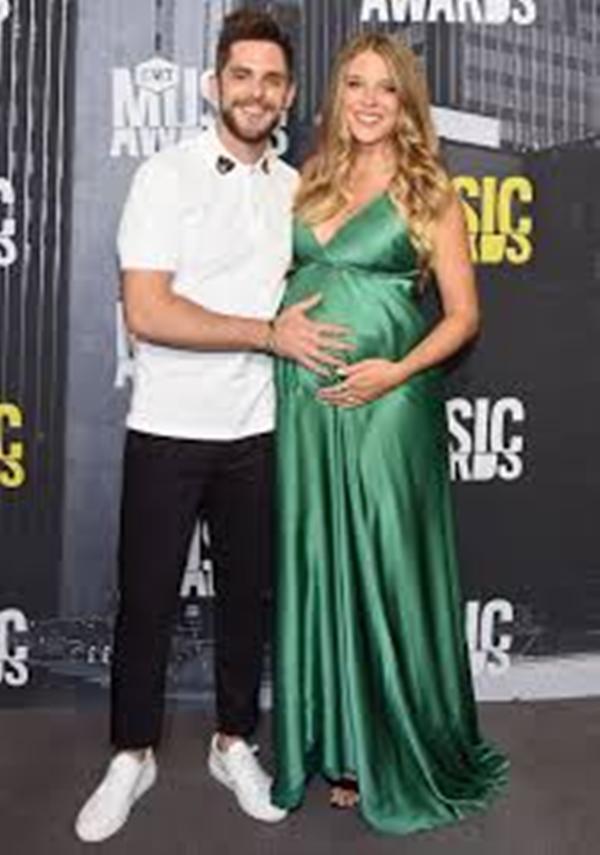 The couple's baby girl adoption
Lauren Gregory had gone to Uganda with a non-profit organization, 147 Million Orphans. At that time, Lauren had trouble getting pregnant. Hence the couple decided to adopt a baby girl from Uganda.
Incidentally, Lauren's mother is also an adopted child.  The adoption procedure took some time and it was only finalized in May 2017. By that time, Lauren too had gotten pregnant. They were happy with the double joy but felt like they were going to have twins.
The two also realized that life would soon get crazy with two small babies in the house to be taken care of. They have named the adopted one-year-old toddler as Willa Gray Akins. On 12th May 2017, the couple welcomed their adopted daughter into their life.
Thomas Rhett tweeted:
"Meet Willa Gray Akins! I can't believe our daughter is finally home. Thank you to everyone who prayed every single day for this sweet girl."
He also posted a happy family photo of the threesome.
Thomas Rhett also spoke to People magazine. He said:
"I am astonished at how quickly [he] bonded with' the tot, 'and how immediately, she just felt like she was [his] child."
Thomas added:
"I don't think anyone can fully prepare you for the journey of adopting someone, especially from a third-world country where there are so many different laws. Every day you wake up with a whole new set of challenges that you never even heard of."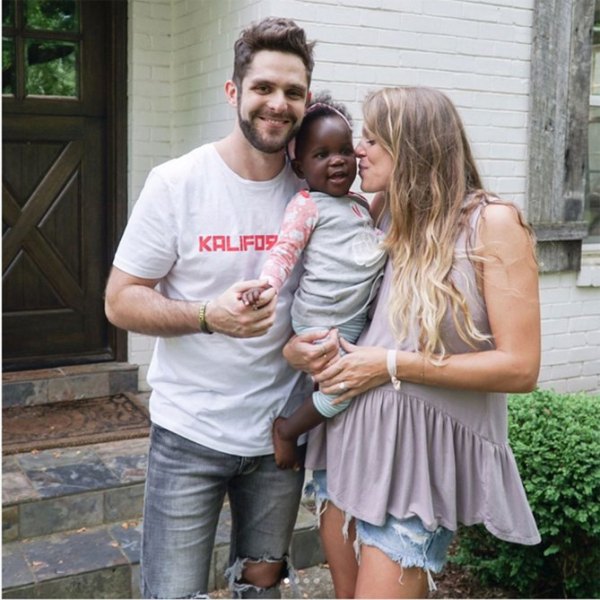 Their inspirational romance tale
Thomas Rhett has known his now-wife Lauren Gregory since their first grade in school in Valdosta, Georgia. They were at the church camp in the same group at the age of 13 years.
The two tried to date at the age of 15 years of age, but it was not successful. They continued to be true friends. They had serious relationships with other people in their teenage years.
Thomas Rhett said about these relationships:
"I almost married someone else, and she did too," 
It was actually Rhett's future father-in-law who called him up and paved the way for the rekindling of new love between the couple. He told Thomas Rhett:
"If you don't come over here tonight and tell Lauren how you feel about her, then I'm going to tell her how you feel about her," 
This well-intentioned threat to Thomas worked. By that time, Lauren had ended her former relationship and Thomas Rhett then stepped in for the kill. Thomas said:
"We kissed, and that was it. We dated for probably six months, and we got engaged,"
On 22nd October 2012, the couple got married outside Nashville, Tennessee. Thomas Rhett's father, renowned singer and country songwriter Rhett Akins said that the marriage was proof that the couple was very much in love. He added:
"When I saw them stare at each other the entire 20 minutes they were saying their vows, it's like these two people are meant to be together," 
The couple's honeymoon was in Oahu, Hawaii. They again returned to this island in 2015 to shoot the music video 'Die a Happy Man'. Thomas cast her in the video.
Justifying it, Thomas said:
"It was inevitable for her to be in [the video] because I wrote the song for her and about her," 
He continued:
 "We love to let people in on our lives and be an example of what it means to be in love,"
The barefoot dancing, the flirtations, teasing, and the impromptu kisses in the music video are all real, says Thomas.
Thomas Rhett has also made a YouTube video of their fairytale love story.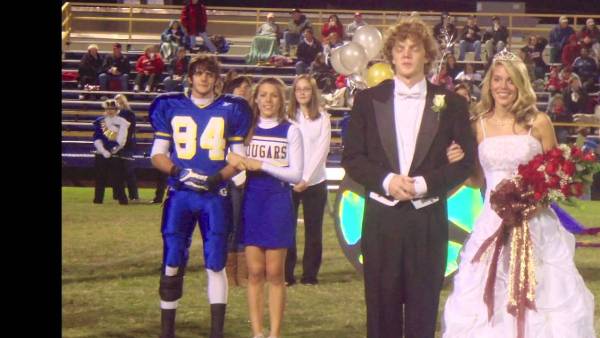 Update on the pregnancy
As of 20222, the couple is blessed with four daughters Willa Gray Akins, Ada James Akins (b.2017), Lennon Love Akins (b. February 2020), and Lillie Carolina Akins (b. November 2021). 
Willa Gray, who was born in Uganda, the eldest daughter of the couple was adopted.
Short Bio on Thomas Rhett
Thomas Rhett is a famous American country music singer and songwriter. He has released two studio albums for Big Machine Records' Valory Music imprint: It Goes Like This (2013) and Tangled Up (2015). He is the son of American country music singer and songwriter Rhett Akins. More Bio…