Three celebrities from Hong Kong are facing a backlash for their pro-China stance by the pro-democracy protesters from Hong Kong!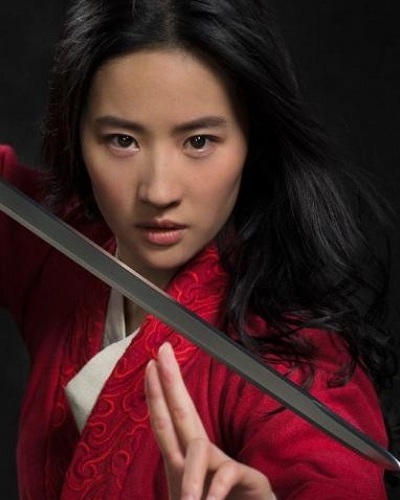 Hong Kong which is under China's rule is reeling under protests since March 2019.
People are demanding democracy for this part which was under British lease for 99 years.
But China is not ready to relent.
---
The protests have turned violent with injuries on both sides. Some celebrities from Hong Kong have requested peace. But the protesters were not happy with their pro-China stance.
The pro-democracy protests which hit Hong Kong
China passed a controversial extradition bill in March 2019 which allowed China to extradite criminals from Hong King to Mainland China.
The Hong Kong people protested this bill which they feared would be misused and used to silence the critics of China. They started a series of peaceful sit-down protests. The Bill was taken back. But the pro-democracy demonstrations continued.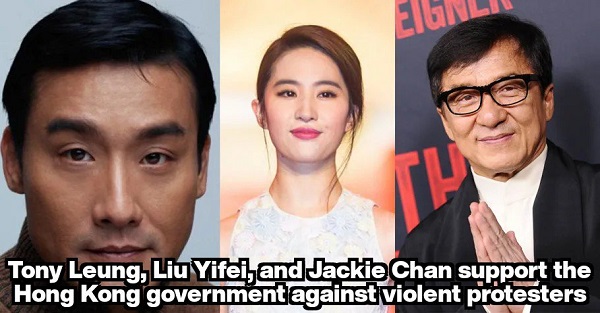 The protests have gone fierce now and violence has erupted on this Island state from both sides. In anger, five people from Hong Kong threw the flag of China into the sea. The Chinese police arrested these five on 3 August 2019.
Hong Kong leader Carrie Lam has warned that if violence continues, the special administrative region would reach a point from where there would be no return.
Click to read more about The Duchess of York and Queen's granddaughter Zara Tindall is paid a lot of money in return for helping a business tycoon from Hong Kong, Dr. Johnny Hon!
Celebrities request peace on the island city
Three celebrities from Hong Kong namely Jackie Chan, Tony Leung, and Liu Yifei have requested the protesters to restore peace and avoid any violence.
They have spoken for China and this has angered the protesters. Jackie Chan had an interview that was televised. He called the protests sad and depressing.
In a recent interview with CCTV, #HongKong native and martial arts star Jackie Chan talked about what it meant to be Chinese and hoped that Hong Kong would be able to find peace pic.twitter.com/gJk8YuzBoq

— CGTN (@CGTNOfficial) August 14, 2019
He called the situation worrying and heartbreaking. He said that he fully supports the online campaign which has asked for a cessation of the desecration of the flag of China. On social media, Weibo the hashtag 1.4 billion flag bearer has started.
Jackie, 65 said that he is proud to be Chinese and hopes that demonstrators restore peace in Hong Kong. He also said that he is one of the flag guards.
He said:
"I also deeply feel that safety, stability, and peace are just like fresh air, you never know how precious it is until you lose it."
On 30 June 2019, Tony Leung Ka-Fai was part of a pro-police rally. Liu Yifei had put up a post made by the Chinese Community Party's mouthpiece, People's Daily, and wrote:
"I support Hong Kong police. You can beat me now. What a shame for Hong Kong."
She added the hashtag, #IalsosupportHongKongPolice. Her film which is a remake of Mulan will release next year.
Protesters slam these three celebrities
The online community was not happy with the comments of the three celebrities. They think that they are pro-China. One social media user wrote:
"#BoycottMulan @Disney Support HK police = support police brutality."
Another wrote:
"I'm so heartbroken over this I could cry."
I'm so heartbroken over this I could cry. pic.twitter.com/0zyS9JVQYl

— Juan Miguel Severo ?️‍? (@TheRainBro) August 15, 2019
Tom Mullaney commented:
"With each passing decade, Jackie Chan kind of sucks more and more. #HongKong."
With each passing decade, Jackie Chan kind of sucks more and more. #HongKong

— Tom Mullaney (@tsmullaney) August 15, 2019
Source: Mashable SE Asia