See $3.75 Viral Thrift Wedding Dress That Makes You Jaw dropping!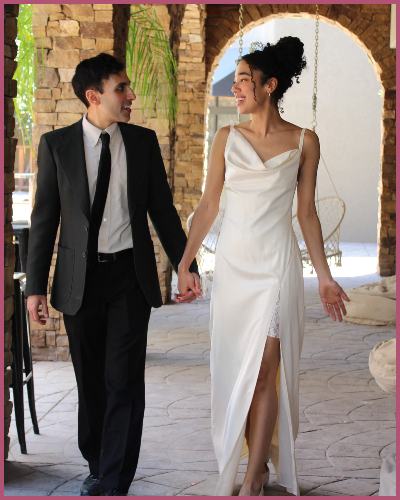 Ohio Bride has a low-budget thrift wedding dress and thrift wedding shoes for her wedding.
A fabulous-looking bride surprises TikTok by revealing she had a $3.75 thrift bridal collection for her wedding.
Does the Wedding have to be a big fat one and include expensive bridal attire?
---
A wedding dress need not necessarily be expensive! Meet Ohio Bride who had made thrift wedding dress a big bridal trend.
Who is Jillian Lynch?
Jillian Lynch is a newlywed bride and social media viral sensation for wearing a thrift wedding dress on her wedding day.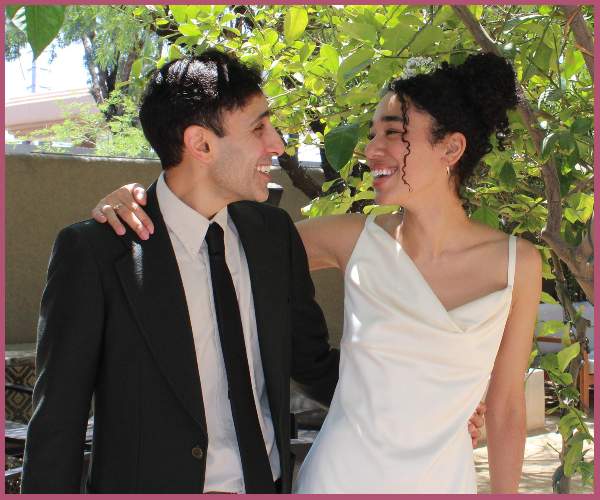 Newlywed Jillian Lynch revealed in her Viral TikTok video that she brought her wedding dress from a thrift shop.  The wedding dress was worth just $3.75 and surprisingly it was brand new with tags.
Lynch before walking down the aisle in May, had shared her shopping journey on TikTok. Likewise, she uploaded a video of her wedding in April, showing off a Camila Coelho dress. She found it from Revolve thrift shop with the tags. But what does it suggests?
Meet the bride Jillian Lynch who makes thrift wedding dress a tend
Is Wedding all about Big Fat Wedding Dress? Well not Anymore See $3.75 Viral Thrift Bridal Attire!
Jillian Lynch has a thrift wedding dress similar to a brand new Reyna Maxi Dress, for around $220 online. Like other brides, she was also choosy and had not made up her mind though it was a perfect fit for her.
Her thrift dress has a high slit up to her leg just the way she likes. She had however removed adjustable straps from the dress and put on the non-adjustable ones to make it look more classy.
She even disclosed that her shoes are also from thrift and cost around $8 dollars. Jillian Lynch had completed her wedding day look for $111.75 inclusive of the tailoring cost of around $100.
Also, Read 5 Vera Wang Wedding Dress Prices You Won't Believe!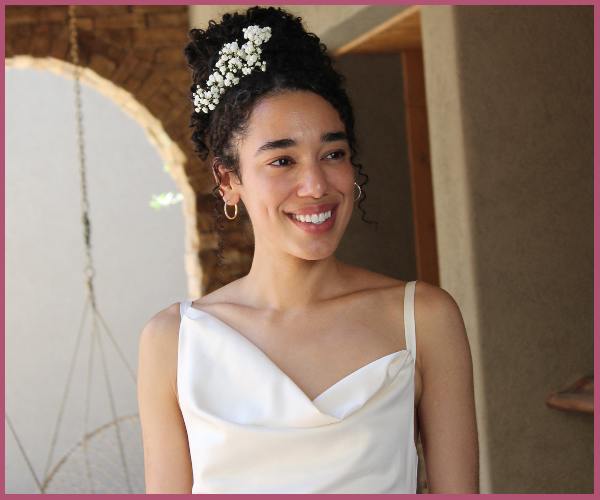 How does Jillian Lynch feel about her thrift wedding dress?
Jillian Lynch told Insider of sharing her story on TikTok and talked about her bridal dress shopping exclaiming,
"Brides tend to go wedding dress shopping with their mom, their bridal party, or a group of people to get feedback. It felt a lot like that."
The minimalist bride expresses why she fell in love with her bridal dress by saying,
"Hearing the feedback through TikTok that it looked like it was made for me, I do think that swayed me. After making that TikTok, I fell more in love with it every time I tried it on. I felt really pretty in it."
Wasn't it exciting to see her shopping around to various thrift stores in her area in Ohio to find her perfect bridal dress?
Also, read about Invited for a Wedding? Learn These 7 Wedding Gift Ideas under $100!