Rita Ora: Truth Inside the Throuple Rumors with Taika Waititi and Tessa Thompson?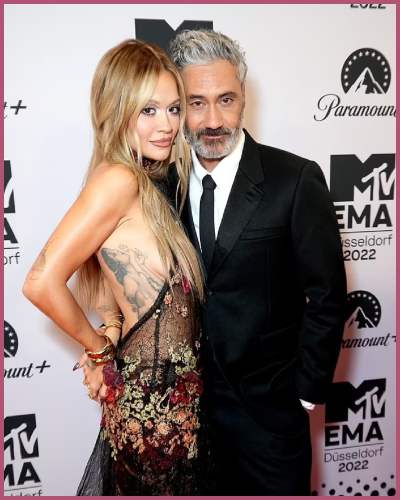 Rita Ora was rumored to be in a throuple rumors with hubby Taika Watiti and Tessa Thompson in May 2021.
The Masked Singer judge has broken her silence after speculations were made after pics of the trio went viral.
Here's how the LGBTIQA+ community praised Ora amidst her bold move though she was not in a threesome.
---
Are Rita Ora and Taika Waititi in Throuple's romance with Tessa Thompson??
The Hot Right Right Now singer Rita Ora has officially come out regarding the past rumors of her and her husband having affair with Tessa Thompson.
They had got their fan's eyebrows raised back on May 24, 2021, when a new paparazzi snap reveals Rita Ora and Taika Waititi cuddling up with Tessa Thompson outdoors.
Ora and her Thor director husband Taika Watiti, 47 were drunk and just clicked pictures with The Creed actress, but they were surprised to see how fake rumors of their throuple circulated.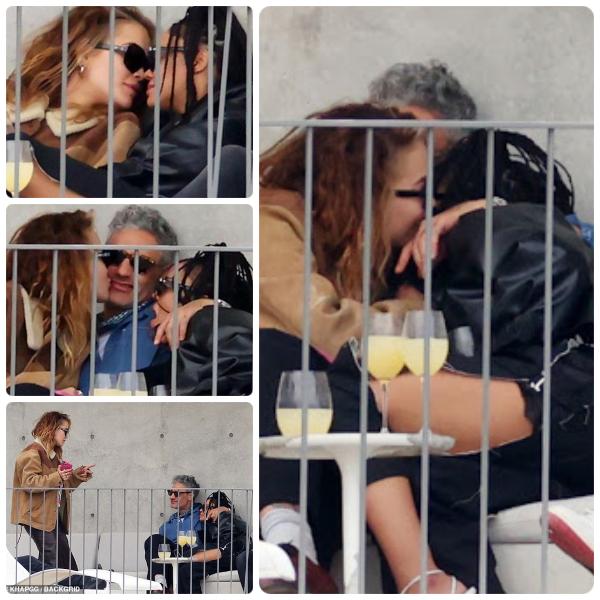 The Masked Singer judge, 32 could hardly let herself free from the gossip of her personal life as she and her husband were snapped with the Creed star, 39 during a boozy drinking session.
Rita ahead of her third album, The Very Raw released in January 2023, revealed,
"Have you ever been in a situation where you've had a lot of drinks and everyone's your best friend? And then the next day you're like, 'I was talking to this person in the smoking area for four hours and I've got no idea who they are?'
Fans speculated a threesome relationship between the trio as they looked so close to each other. The Anywhere hitmaker Rita Ora added to the GQ magazine,
"Literally – that [photo] was just a bunch of friends having a good time. They [Taika and Tessa] had a crazy schedule and everyone was letting loose."
Rita in the same candid confession added that the LGBTQIA+ fanbase appreciated her. Though they were not in a throuple, they cheered her for 'normalizing' the whole situation.
Also, Read Is This Threesome? PDA: Tessa Thompson Cuddle Up With Couple Rita Ora-Taika Waititi!
Relationship Timeline of Rita and Taika Watiti 
Rita Ora and Taika Watiti tied the knot in an intimate ceremony in Londono in August 2022 more than a year after their romance went public.
Their romance caught the public's eye at first when they were pictured cozying up to each other in Sydney, Australia in 2021.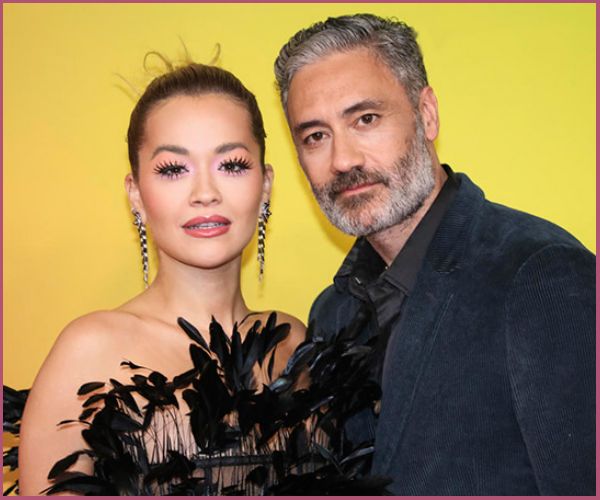 They later confirmed their relationship when they were snapped kissing on a balcony. Earlier Taika had also disclosed the secret behind the rumors had revealed in an interview with the Sydney Morning Herald,
"I think in the world of the internet, everything goes away pretty quick. And also, 'is it that big a deal?' No, not really. I was doing nothing wrong. It's fine."
The now-married couple Ora and Watiti first met in 2018 as Ora disclosed an Instagram post on Valentine's Day 2022, revealing that they met four years prior with a sweet caption in her throwback snaps.
"Us. 4 years ago. To now, thanks for being cool. And entertaining me forevs..Happy Valentine's Day bestie ❤️"
Just three months after the viral kiss, Ora and Waititi made their red carpet debut as a couple. Their first red carpet together was at The Suicide Squad premiere in Los Angeles on August 2, 2021.
On August 8, 2022, the couple sparked marriage rumors after being spotted wearing matching gold wedding bands. They later confirmed their secret wedding on August 12, 2022, just days after the viral snap by the paparazzi.
Also, Read Rita Ora Changes Her Surname Right After Marrying Taika Waititi in London!