Tiago Ramos, the toy boyfriend of Neymar's mother Nadine Goncalves rushed to hospital for a glass injury at home!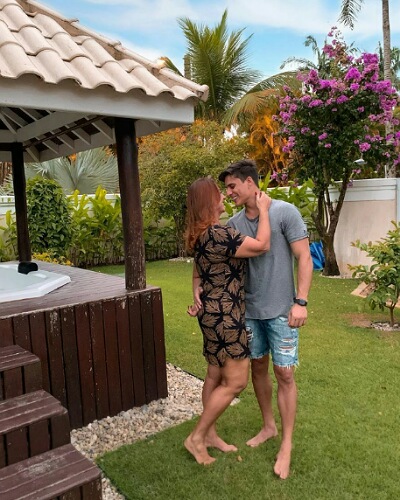 Brazilian football player Neymar's mother Nadine Goncalves has a toy boyfriend named Tiago Ramos. Recently, Tiago suffered a bad glass injury which necessitated an immediate transfer to a medical facility for first aid and appropriate care.
Tiago Ramos and his domestic injury
The toy boyfriend of the mother of Neymar, Tiago Ramos, 23 suffered a bad injury with glass at his home. He accidentally cut his arm with broken glass. Footballer Neymar's mother Nadine Gonsalves, 52 had to call the ambulance and transfer Tiago immediately to a medical facility for emergency care.
One of Nadine's neighbors told news outlet Extra that on Tuesday night, they heard people shouting at one of the apartments in the Brazilian port city of Santos. Later,  Nadine's spokesperson disclosed the nature of the issue. The spokesperson stated that Tiago had a domestic injury, Nadine called an ambulance, and now both Nadine and Tiago are fine.
Tiago had a deep cut up his elbow. How exactly the injury took place is not revealed. But the injury was quite deep and required stitches. It is not clear whether Tiago was now back at home or still in the hospital. This incident brings to light the fact that the couple has reconciled and their relationship is back on track. They had earlier split in May 2020.
The relationship timeline of Nadine and Tiago
The couple has been dating for a while now. Nadine went public about their love when she posted on her Instagram and wrote:
"The inexplicable cannot be explained, just experienced.'
And Nadine's son Neymar Jr. was also happy for her mother. Under the post, he had commented:
"Be happy mum, I love you."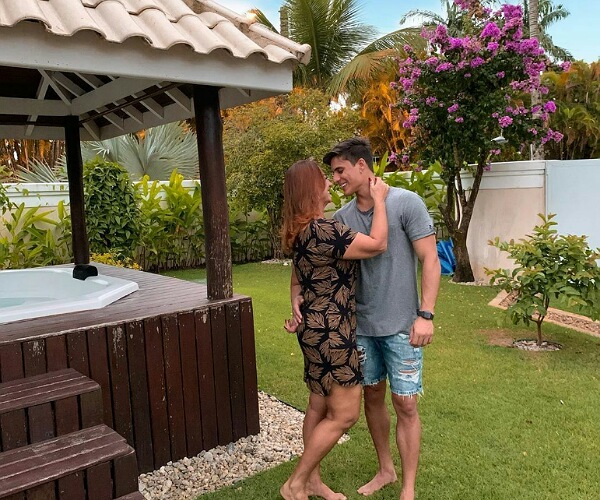 So he too approved of his mother's romance with a man who was many years younger to her. Neymar's full name is Neymar da Silva Santos Júnior and he is commonly called Neymar Jr.
Tiago's homosexuality and the split
In May 2019, there was a crack in the couple's relationship when Nadine discovered that Tiago had dated several women as well as men in the past. The professional gamer had also dated Neymar's chef Mauro. Also, there were allegations of domestic violence against Tiago.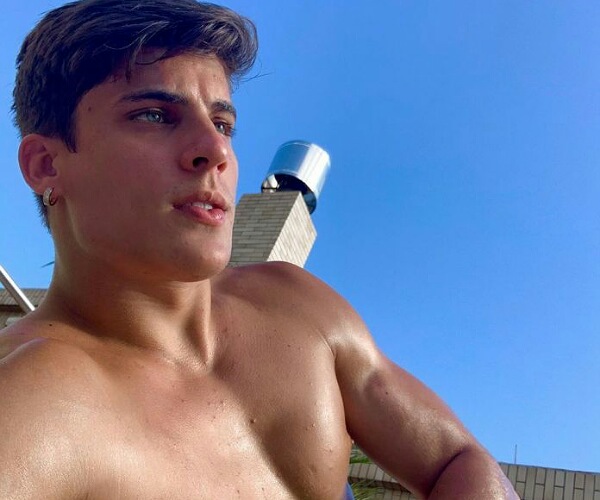 But despite these split rumors, the two came back together again. Nadine rented a luxury apartment for Tiago close to her own Sao Paulo home. Though Neymar does not mind his mother's relationship with so much younger man, Nadine's extended family is not happy with the wide age difference of 30 years between the two. They have asked Nadine to end this relationship at the earliest. Bought Nadine is unfazed and is continuing her romance with her toy boyfriend Tiago unabated.
The couple is currently in immense love. They have not disclosed whether they will get engaged and marry subsequently. Is it just a fleeting romance? No one can be sure for now! Only time will say.
For the complete biography of Neymar, read here 
Also, read on Neymar here-Neymar wants £1 million-per-week to stay at PSG following a heavy rumor move to Real Madrid