Tiago Ramos, toyboy boyfriend of Neymar Jr's mother, Nadine Goncalves attacked in a Cancun restaurant!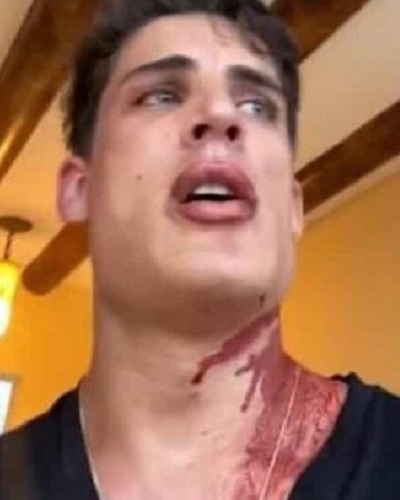 It was so sudden. Tiago Ramos is only 24 years of age and he was stabbed in a restaurant in Mexico. He is the partner of Nadine Goncalves, 53 who happens to be the mother of PSG (Paris Saint-Germain) football ace Neymar Jr. It occurred when Tiago and Nadine were on a romantic getaway. They had recently resumed their relationship after a brief split and hence it was a joyous time for them. But that has now been converted into a painful ordeal.
Tiago Ramos and his stabbing incident
Tiago Ramos, 24 was with his romantic partner, Nadine Gonclaves, 53 when someone stabbed him. They were on a romantic holiday in Cancun in Mexico and the stabbing took place in a five-star restaurant there. The couple had reconciled and reunited recently after a brief split. Nadine was giving Tiago a second chance to prove his love for her. Tiago uploaded a bloodied video of himself after the stabbing and said:
"I almost died from something I didn't do. I came to the restaurant and ordered a plate of meat. And I don't know what happened. I didn't do anything, but they didn't let me stay. There were three men and one stabbed me."

 "This is not going to stay the way it is. I have the number of the person who did this to me and I will go back to Mexico."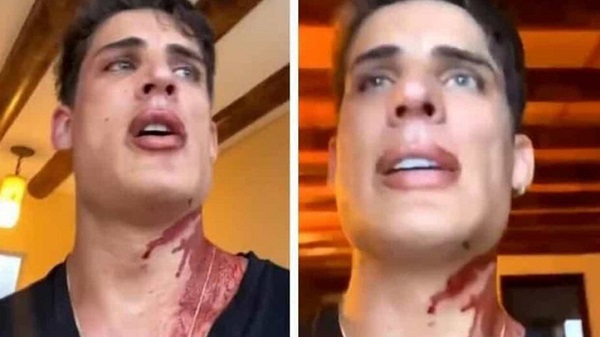 In the video, there was blood in his neck and chest area. There is no information about his hospital treatment or involvement of police in this case.
The couple's relationship
Nadine, 53 is the mother of former Barcelona star, Neymar Jr, 28. She was dating Tiago who is nearly three decades younger to her. He is an internet gamer and a model. Due to the wide age gap, their relationship had made headlines. Tiago is four years younger than Nadine's son, Neymar Jr. Also, Tiago had got injured during a row and required stitches for it. This also was the talk of the town then. Last week, Nadine and Tiago were photographed together on a flight from Sao Paulo to Panama.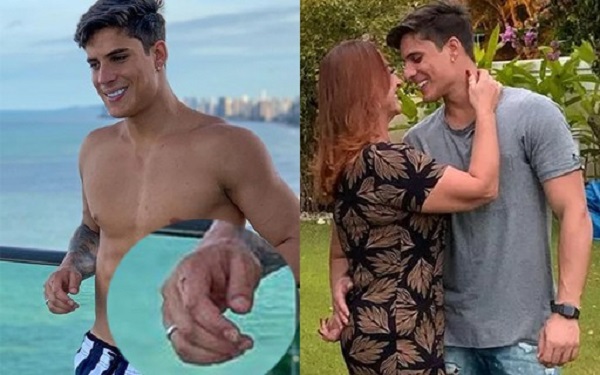 Tiago is bisexual. He previously was in a romantic relationship with the personal chef of the Brazilian footballer. He had dated a string of other men. This included Brazilian actor and a stand-up comic called Carlinhos Maia, Sao Paulo-based PR consultant Irinaldo Oliver, millionaire businessman Eduardo Pereira, and also 44-year-old Spaniard Rita Cumplido. She had said in May 2020 that Tiago had assaulted her in a fit of anger and jealousy in October 2019.
Nadine had rushed to his side last month when he suffered an emotional crisis due to their breakup. Tiago suffers from depression and he has been posting about it online for his fans to know.
Tiago and his 'domestic accident'
They have an on-off type of relationship. In June 2020, Tiago and Nadine had separated for the second time. The second split came after the incident in which Tiago had cut his arm with a glass. His spokesperson said that it was a case of a domestic accident but media and followers suspected it otherwise. There is only one photo of the two on their social media.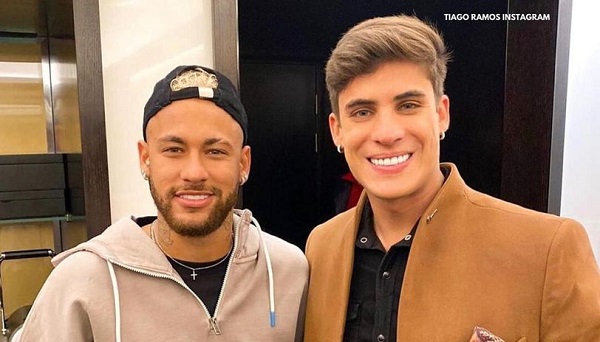 In it, they can be seen wrapping their arms around each other. It was posted on 11 April 2020 and seems to be in the garden of Nadine's house. In the caption was written:
"The inexplicable cannot be explained, just experienced."