Tiffany Thornton's share a memory of her Once-Happy Married Life! Click to know more about their relationship and children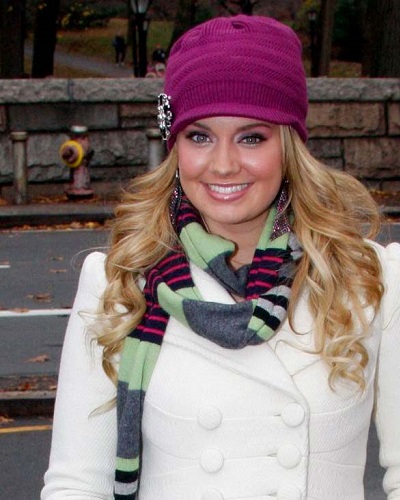 Memories remain forever. An event is remembered as memories which refresh the mind of every people and makes them happy. When the person who backed make those memories is gone people only have memories to remember. If the separation is with the person we held most dear becomes more unpleasant.
When the separation made with each other,  that time is more painful. Tiffany Thornton's wedding ceremony is among one of the most beautiful weddings we encountered so far as we can take a glance back.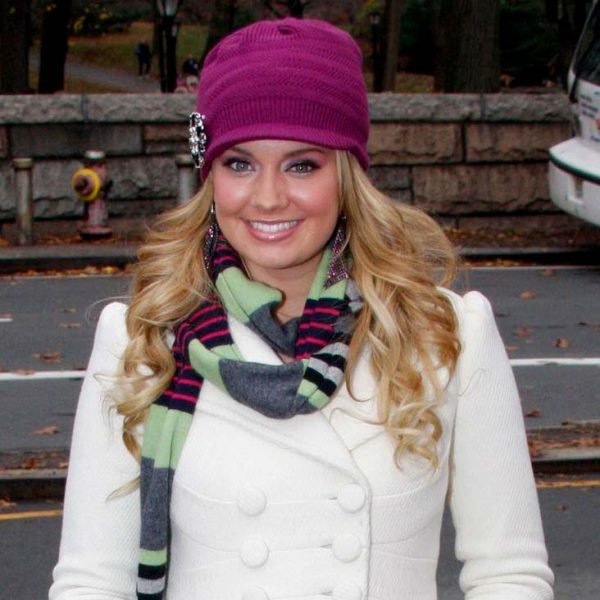 Tiffany's wedding could not result in a 'happy ending, however, Tiffany got married and turned her boyfriend into her husband. Sometimes small mistake breaks the relationship between two beautiful couple. Let's embrace the couple's beautiful wedding ceremony and to know the reason that made it unsuccessful. Scroll to know about their relationship.
Meomorable Wedding
Moreover, Tiffany set of her wedding date on November 12, 2011. Her dating affair turned into a marriage. she married her longtime love Christopher Carney, who is known as Chris at the Garvan Woodland Gardens. It is inhabited in Hot Springs National Park in Arkansas. Tiffany had fixed the time to six o' clock when sunset views are just so romantic. As more Tiffany said that:
"It's a 6 o'clock wedding, so hopefully the sun will set as we're getting married. We're getting married in a glass chapel so that we could see everything around us. It's in a national park in Arkansas."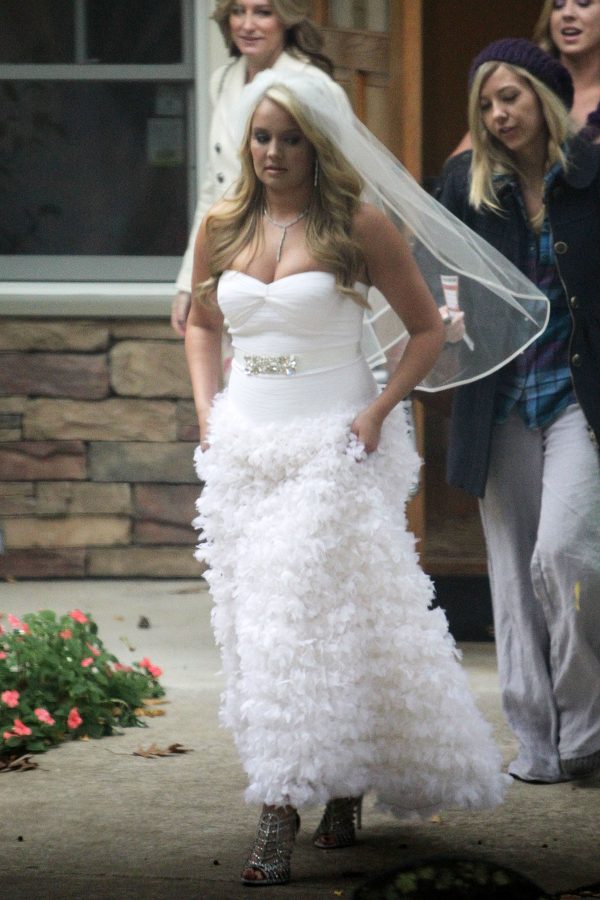 She wore a dress which was made by Max Azaria. A dress which Tiffany loved very much after the finished a custom made with fabric. The wedding went all perfect between friends and family. Her husband had his eyes watery after seeing Tiffany in her bride dress.
Tiffany's married life ended with the husband
The couple is proud of two sons, Kenneth James Carney who was born on August 14, 2012 (age 4) and the second child Bentley Cash Carney was born on March 1, 2014 (age 3). Meanwhile, she left the house with her two sons in the night after having a quarrel. Due to the violent behavior of Tiffany's husband she left the house with her two sons. On the one hand, while Tiffany was only determined to come back if her husband became sober, while Chris denied that he is a violent binge drinker.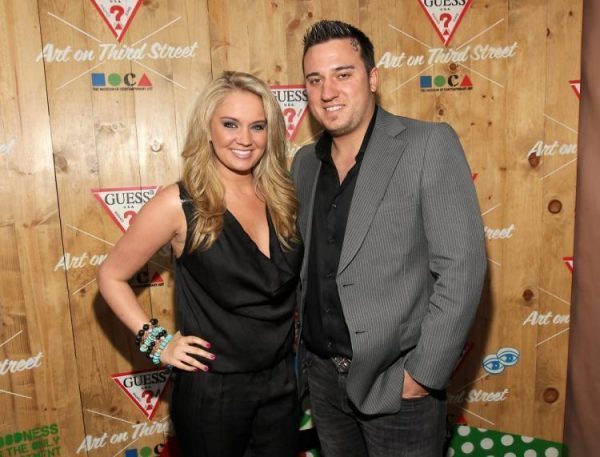 After spending a year with her husband she knew that he is a binge drinker. However, the drinking problem of her husband would one day lead to end her married life. According to the news, Chris passed after meeting with a mortal car crash along with his friend Ezekiel Blanton. Moreover, according to the sources, both friends were downing drinks before meeting and the accident happened when their car slammed right into a tree. The source also added that Chris was in no state of judging his friend's level of intoxication that allegedly resulted in the crash.
Death of husband and journey of moving on 
Tiffany took a photo of Chris carrying their two sons after the collision becomes the headlines. She captioned that:
"My life. My love. My angel."
Tiffany felt that it's hard to bear the pain. After some years Tiffany has ultimately found her way to loving a man unconditionally but she worries about people's judgment. Moreover, Tiffany told her engagement to her family friend. On April 8, 2017, after dating with a worship priest Josiah Capaci for a pair of months. She captioned her picture  by saying:
"Unconventional love. What a beautiful, unexpected blessing. Isaiah 55 says "As the heavens are higher than the earth, so are My ways higher than your ways." When I first fell in love with Jo I immediately worried about what people would think of me. Typical, as Chris would have said.

I've always cared a little too much what others thought. I worried about whether people would question the love I had for Chris, whether they would think it was too soon or that I was desperate to be loved or taken care of or provided for and therefore was rushing into the first relationship after my spouse passed away."
Moreover, she said:
"I am so humbled by the way Jo loves me. He is kind, tender hearted, fun, passionate, not self-seeking, gentle, patient, forgiving, trusting, as close to perfect as it gets. He listens when I speak, he lets me cry about Chris on his shoulder, he cares for my children with such a deep love, he wants to be the man of God that he is called to be. He is the sun after the rain, the calm after the storm. And I couldn't ask for anything more."
The couple hasn't yet opened up about their wedding dates. We hope to hear the wedding bells soon.
Short bio on Tiffany Thornton
Tiffany Thornton is an American actress, radio personality, and singer best known for her co-starring role as Tawni Hart on the Disney Channel Original Series, Sonny with a Chance and the spinoff, So Random! See more bio…