Tiffany Trump Celebrated Bridal shower ahead of Michael Boulos wedding!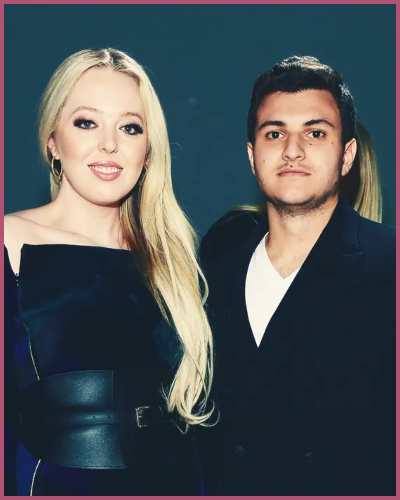 Donald Trump's daughter Tiffany Trump is getting married to her fiance Michael Boulos on November 12, 2022.
The former PM's daughter is celebrating her bridal shower alongside sister Ivanka Trump ahead of the grand wedding.
Learn about the relationship timeline of Tiffany Trump and Michael Boulos.
---
The 29-year-old daughter of former President Donald Trump, Tiffany Trump is getting married this week. Tune into the bridal shower of the only born of Trump and Marla Maples.
Wedding bells to Ring for Former PM Donald Trump's daughter Tiffany
Former PM Donald Trump's younger daughter Tiffany celebrated her bridal shower this weekend. Ivanka Trump shared a glimpse of the baby shower posing with the bride-to-be Tiffany and her sister-in-law Lara who is married to Eric Trump.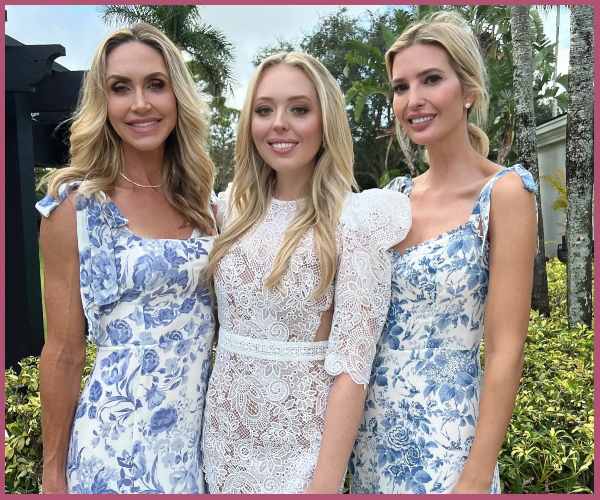 Tiffany was dressed in a traditional white lace dress. Meanwhile, Lara wore Reformation's Petites Twilight Dress in lucerne ($278) and Ivanka donned a similar Nikita Dress in pompadour ($278).
She shared the post captioning,
"Back in Florida, celebrating my beautiful, kind, and brilliant sister @tiffanytrump at her bridal shower 🌸🌺🌸."
More photos are to come down the while, the family of Donald Trump who is currently being sued for fraud or participating in an attempted coup is excited about the wedding. Nearly 500 guests are expected to arrive at the wedding.
Also, Read Miss Argentina and Miss Puerto Rico 2020 are Married!
When is Tiffany marrying her fiance Michael Bouls?
Tiffany Trump is set to exchange marital vows with her fiance of nearly two years on November 12, 2022, in a traditional ceremony. The wedding guests are already invited to the event happening at Mar-a-Lago.
The soon-to-be-married couple first met on vacation in Mykonos with Lindsay Lohan. They were engaged after Boulos proposed to Tiffany in the White House Rose Garden in January 2021 with a 13-carat rock valued at $1.2 million.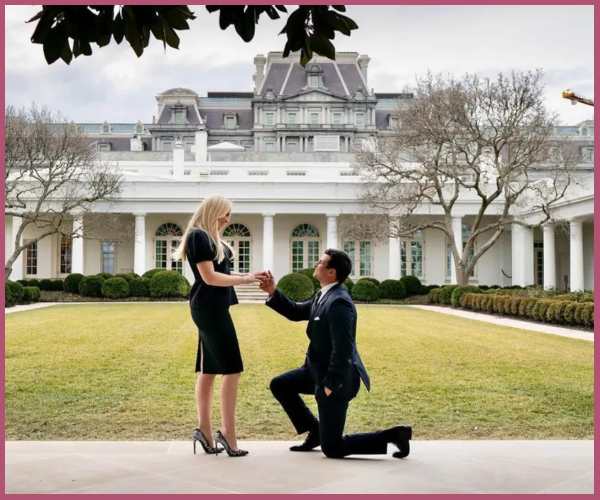 The fourth child of Donald Trump is walking down the aisle with her businessman fiance Michael Bouls. The Nigerian native owns a multibillion-dollar family business of a conglomerate of companies.
Also, Read '90 Day Fiance' Stacey Silva and Florian Sukaj Remarried in Connecticut Ceremony
Who is Tiffany Trump?
Tiffany Trump is the legal research assistant at Georgetown University Law Center. The former PM's fourth child out of five also released a single called "Like a Bird" in 2011.
The former intern at Vogue had also modeled for an Andrew Warren fashion show during New York Fashion Week. Trump similarly had significant political career lessons while involved in her father's 2016 presidential campaign.
Also, Read Unseen Photos from the Bridal Shower of Selling Sunset's Vanessa Villela!