Who Is TikTok CEO's Shou Zi Chew's Wife Vivian Kao?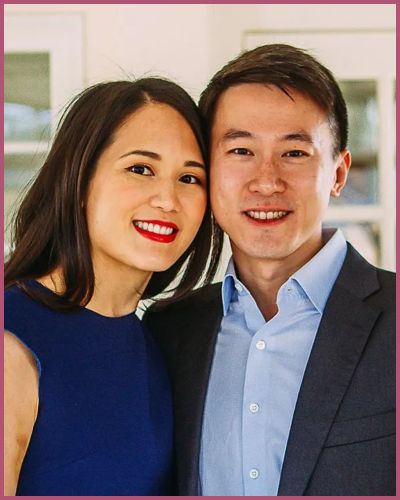 Shou Zi Chew is a businessman famous as the CEO of TikTok.
He is married to his wife Vivian Kao and has two children.
---
Who is Shou Zi Chew's wife Vivian Kao?
Shou Zi Chew's Vivian Kao works in the investment industry. The couple first met in 2008 at Harvard Business School.
According to her LinkedIn profile, she is currently working in the position of an independent non-executive director at Sun Hung Kai & Co, an investment firm based in Hong Kong.
She is currently living and working in Singapore, where she works as the CEO and principal of Tamarind Global. Additionally, she is a member of the board of trustees at Wellesley College, a higher education institution in Massachusetts.
Kao earned her undergraduate degree in Economics and Chinese Studies from Wellesley College before completing her MBA at Harvard Business School.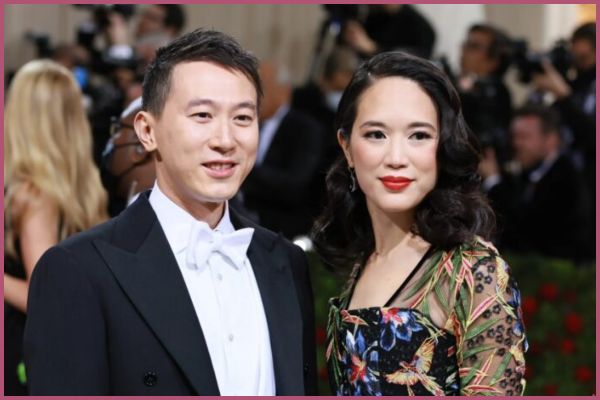 What does Vivian Kao do for a living?
Vivian Kao started her professional career in 2004 at Goldman Sachs. In 2009, she worked as the CFO intern at Better Place for a period of three months.
From 2011 to 2012, she worked as the general manager at Chope. Following that, she worked as the Chief Growth Officer at WeLab between 2013 to 2016.
Since May 2021, Vivian has been working as an Independent Non-Executive Director at Sun Hung Kai & Co. Limited. Additionally, she is currently also the CEO / Principal at Tamarind Global.
Also, read: TikTok star Jehane Thomas passed away at age 30 after months of suffering from migraines
The married life of Shou Zi Chew and Vivian – Do they have children?
Vivian Kao and Chew Shou Zi have been in a relationship for a long time and are married. They first met at Harvard University in 2008 and eventually exchanged wedding vows in a private ceremony. 
The couple has two children, an 8-year-old and a 6-year-old, whose names have not been disclosed. The Guardian recently reported that the couple does not let their children have access to TikTok.
He was asked about those claims during his testimony. The businessman explained that since he lives in Singapore, his situation is different than the U.S.
"I have seen these news articles. Let me address that. My kids live in Singapore and in Singapore, we do not have under-13 experience. If they lived here in the United States, I would let them use the under-13 experience."
He added:
"TikTok here in the US, if you are below 13, you get a very restrictive version of TikTok."
Short Bio of Shou Zi Chew
Shou Zi Chew is a technology executive who is the current CEO of TikTok. He was born on January 15, 1983, in Malaysia and earned his Bachelor's degree from the London School of Economics and Political Science. He also holds an MBA degree from Harvard Business School.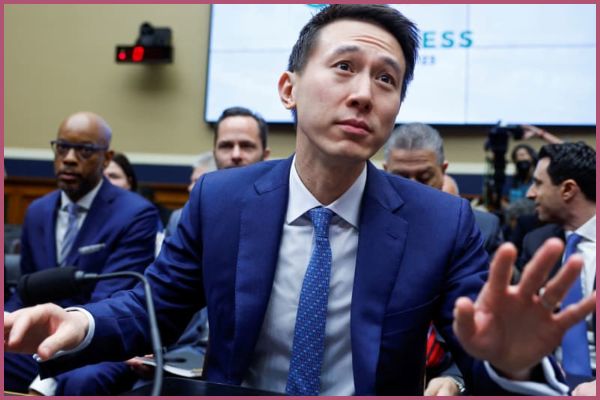 Before joining TikTok, he held senior leadership positions at numerous technology companies, including Xiaomi, where he served as the Chief Financial Officer, and DST Global, where he worked as an investment partner.
The tech executive is famous for his expertise in the areas of finance, strategy, and operations.
He joined TikTok's parent company, ByteDance, in March 2021 as Chief Financial Officer, and was later promoted to CEO in May 2021.
Since taking the helm at TikTok, he has focused on expanding the platform's user base and increasing its revenue streams, while also addressing concerns around the site's data privacy and content moderation.
You may also like to read: TikTok star Abbie Herbert gave birth to her second child via C-section with husband Josh Herbert