TikTok Star Chane Grobler Called Out For Racist And Transphobic Comments; How Did She Respond To The Backlash?
Chane Grobler started rising to fame after her Tiktok went viral. The social media personality with millions of followers on the app post trendy videos.
She has successfully accumulated 2.2 million followers and 80.9 million likes in total. However, this time she is trending on Tiktok for not a good reason at all.
Who is Chane Grobler?
Grobler was born on October 18, 2000, in the province of Limpopo. Her mother and grandmom raised her in Pretoria. Grobler grew up with her mother and grandmom after her parents got divorced when she was 3. South African star, Chane rose to fame with her 15-second lip sync videos on Tiktok.
She is one of the most popular Tiktoker in South Africa. Moreover, she had also stepped on other social media apps like Instagram and YouTube. Before starting her career as a social media personality, she was a dancer. However, she had to quit dancing due to a knee injury.
With her rising career, she ha already made herself on the cover of Cosmopolitan Magazine SA. Moreover, the social media star has worked with Starbucks and local designer Gert-Johan Coetzee.
You may also read- TikTok Getting Banned From US App Store From Sunday?
Racist and Transphobic comment controversy
Twitter and Tiktok users are calling Chane out for her racist and transphobic comments. Fellow Tiktok user Katlego Tlhapuletsa recently posted a story on six parts on her account. This raised many eyeballs towards Chane after many screenshots and voice record came forward.
Katlego started the video saying she was a good friend with Chane and they were in regular touch in the past. In the video, she mentioned she was dating a trans man, however, it kept the name confidential. Moving on, she referred to him as 'Pineapple' on her video.
According to her, they dated for a while, broke up, and still were friends. Later on, Chane and 'Pineapple' went out on a date and dated for a while. Furthermore, she revealed many South African TikTokers witnessed the voice notes for her denying her relationship with 'Pineapple'.
She not only denied their romantic relationship but also left a transphobic comment using his dead name. Dead name is a name that transgender people use before their transition. The Tiktoker then stated, Grobler said:
 "A trans guy… actually not a guy yet, actually he's still a girl". 
Another Tiktoker Victoria Kayser posted a voice note. On the voice note, Grobler starts off with complain that the Universal Music TikTok event did not invite her to the event. Furthermore, in the video, she claimed it was because she was white. However, she also mentions she is not a racist with those comments.
You may also read- Who Is Gemini Official? Know About His Recent Drama Due To His Relationship!
The response of Chane Grobler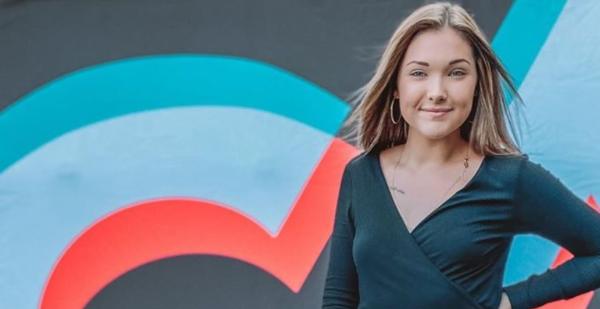 After more than two weeks of all the allegations, Chane finally addressed it. She issued a statement to IOL Entertainment saying:
"private voice notes have been edited and leaked, but without the context in which they were sent."
Moreover, she also apologized for her actions. She mentioned she was taking a break from social media for a while to reflect on her actions. Chane Grobler also said that it was her duty to ensure her platform respects and promotes all the races. After taking a break for a while, she is back on Tiktok growing her career on social media.