Here's TikTok stars Noah Beck and Dixie D'Amelio relationship timeline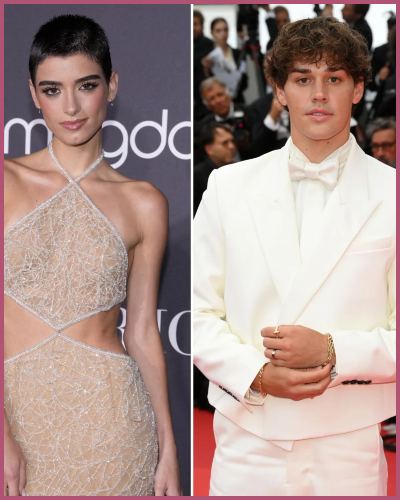 Noah Beck and Dixie D'Amelio have ended their two-year relationship
In October 2020, the pair went public with their relationship
The two are one of the most famous TikTok couples at the time
---
Noah Beck and Dixie D'Amelio first crossed paths in 2020
Noah and Dixie met in 2020, following D'Amelio's split from fellow TikTok star Griffin Johnson. Dixie began spending more and more time with Noah after her breakup, and the two started documenting their hangouts on TikTok.
The duo was all smiling in one of their first Tiktok videos, dancing and singing along to D'Amelio's song "Be Happy." Once their TikTok videos started spreading widely, fans speculated that the two were dating.
Similarly, the two are spotted having dinner at Saddle Ranch in LA. When asked by paparazzi if Noah and Dixie "make a beautiful couple," Dixie replied,
"couple of besties!"
Noah and Dixie's first collaboration on a music video "Be Happy"
In August 2020, Noah and Dixie can be seen getting cozy while filming Dixie's music video for the "Be Happy" remix. Similarly, the pair appeared to be privately confessing their feelings.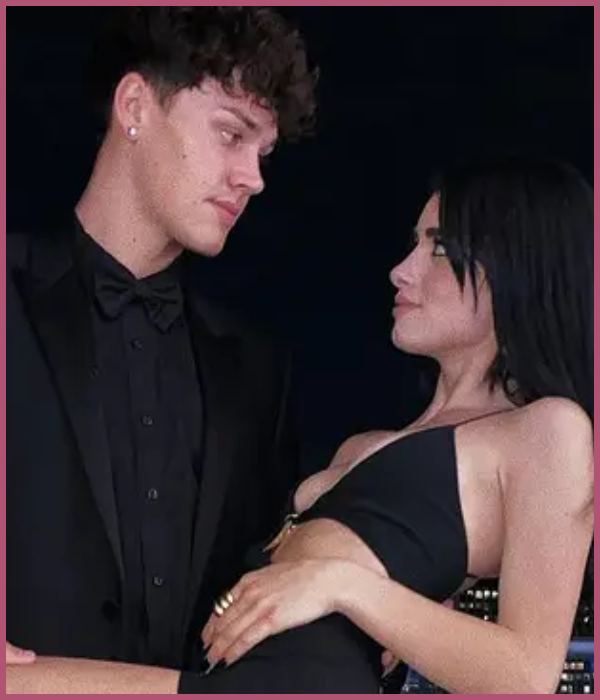 D'Amelio revealed that she chose Beck because filming with someone she knew made her feel more at ease.
She stated,
"I'm a very awkward person and I had to do the scene up close and personal to a boy and I picked him because I'm friends with him and I just thought it would be easier than some random boy because I would definitely not be able to do that … I'm glad I did it with him,"
The pair, nevertheless, had been denying their dating rumors, saying "they're just friends." When the pair locked lips in the music video's official release on September 20, fans were shocked. However, Noah told Hollywood Fix about the kiss after the visual premiered saying,
"It's just music video,"
Also read Noah Cyrus and Austin Mahone said to be dating? How true is this story? Learn the real inside here!
Beck asked Dixie to be his girlfriend in late September 2022
Beck proposed to Dixie and asked her to be his girlfriend, as he later explained in a video with content creator Jeff Wittek. He said he proposed to his girlfriend on a Malibu beach while they were sitting on a lifeguard post decorated with candles.
Noah confirmed that he and Dixie are a couple the following month. When asked about his relationship status in an interview with AwesomenessTV in October 2020, Beck formally revealed,
"I am dating Dixie D'Amelio. Dixie's amazing, she's an awesome girl! It's been really fun and I'm excited for the future with her,"
Beck celebrated the couple's one-month anniversary with a sweet Instagram story on October 25, 2020. He shared an adorable selfie of the pair together and captioned it,
"Happy 1 month bub.. I love you<3,"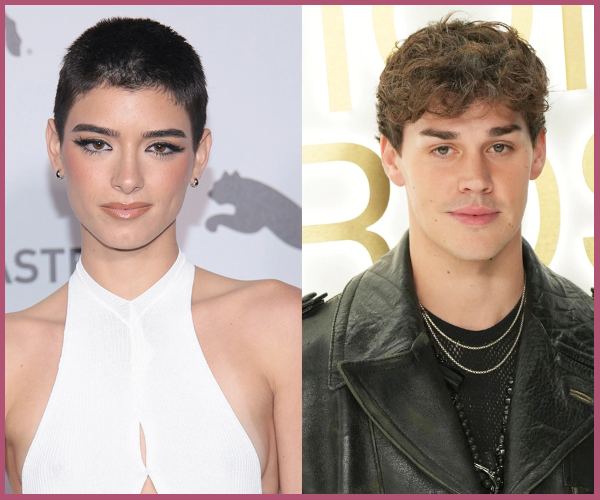 Fans criticize Dixie D'Amelio after she takes a lie detector test
D'Amelio and Beck decided to take a lie detector test on D'Amelio's YouTube show two months after going public. Despite the lighthearted nature of the video, D'Amelio received criticism from viewers who thought Beck wasn't being treated fairly.
Thereafter, She took to Twitter, a since-deleted post, to defend their relationship. She admitted that she was still hesitant to express her feelings for someone online.
D'Amelio tweeted,
"I love Noah with my whole heart. After being publicly heartbroken before, I struggle with displaying love online from the fear of it happening again. But I'm glad you know our whole relationship from one YouTube video!"
Dixie and Noah decided to keep their relationship private
Since the beginning of 2022, Dixie and Noah have stepped away from the spotlight. Noah spoke to E! News while at the Coach show during New York Fashion Week to explain why he and Dixie want a less public relationship.
He stated,
"I've been telling a lot of people we're kind of keeping things offline. And since we've been doing so, it's been good. It's been kind of like a weight off the shoulder in a way,"

"We kind of just enjoy time together rather than like seeming like we do it for our fans, in a sense. We're doing it for each other and that's what it's all about,"
Dixie discusses the pressures of dating Noah Beck in public
D'Amelio opened up about her public relationship with Beck and the pressure that comes with it in a clip from her family's Hulu show, The D'Amelio Show. D'Amelio explained,
"People saying, 'I won't believe in love if they don't last' — that's a lot of pressure coming from people. Because we're doing the best we can to just be our happiest selves in our relationship, and now we feel like people rely on our relationship,"
Also read Noah Beck talks candidly about his life in the public eye; it's pros and cons
Dixie and Noah's one-year anniversary
D'Amelio and Beck celebrated their first anniversary in September 2021. They shared their trip journey on Beck's YouTube channel. The two celebrated their big day in Paris while they were on a trip to the city for fashion week.
Similarly, the two exchanged sweet messages on Instagram. D'Amelio express,
"1 YEAR DATING NOAH BECK???(not clickbait) Never thought I could love someone as much as I love you, thank you for everything baby. Iloveyouiloveyouiloveyou,"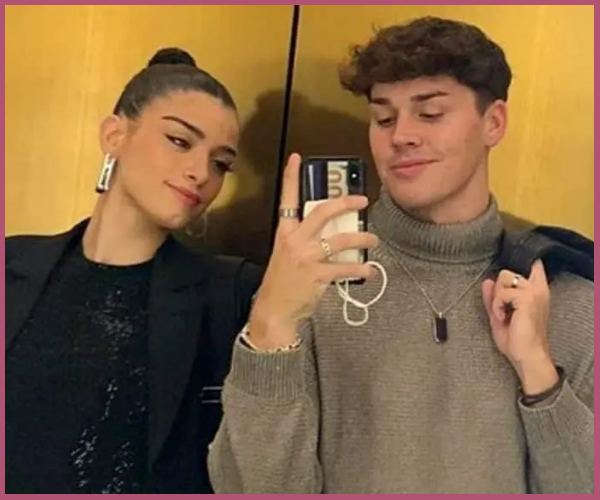 Rumors began to circulate that Dixie and Noah had broken up
The couple was said to have split up after Noah was seen missing D'Amelio's 21st birthday party. Dixie spent her 21st birthday weekend in Las Vegas with her closest friends. The singer and social media star posted pictures of the fun to her Instagram Stories, but Noah was noticeably missing.
Later, Noah took to Twitter to explain why he was not present for his girlfriend's birthday. He wrote in a lengthy statement,
"As consumers of our content, please stop assuming the worst between us. We are both very hardworking and we understand that with being or striving for success, comes a lot of sacrifice."
Afterward, their breakup led to more speculation during season 2 of The D'Amelio show which aired on Hulu. In September, at the end of the show's second episode, Dixie revealed to her parents, Heidi and Marc D'Amelio,
"We're not really talking right now,"
D'Amelio disclosed, "We've come to that conclusion that we just shouldn't talk for a little bit, but we're broken up," in the episode which was filmed months before airing.
In November 2022, Noah and Dixie's breakup confirmed
Tiktok stars Dixie D'Amelio and Noah Beck are now no longer a romantic couple. After months of speculation about their relationship status, it is reported that the two are already separated. On Tuesday, November 8, Noah's publicist confirmed that the two, who began dating in 2020, have split up.
He stated,
"We can confirm that the pair are no longer together,"
He also noted that the two amiably parted ways and "remain close friends".
Also read Dixie D'Amelio and Noah Beck break up confirmed! Where do they stand now after their split?