Everything You Need To Know About Tiktoker, Model Jordan Turpin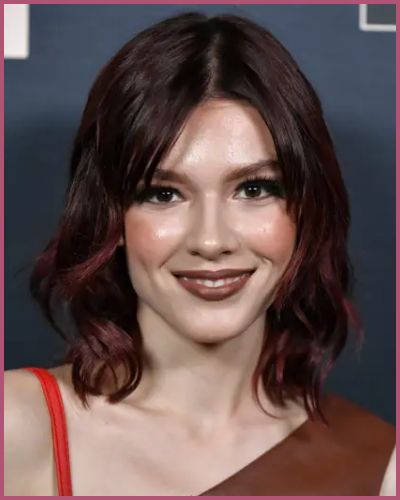 Five years after escaping her parents' abusive home, Jordan Turpin has become an influencer who has signed with modeling and entertainment agencies.
Her parents pleaded guilty to more than a dozen felonies in 2019 including torture, cruelty, and false imprisonment.
---
Jordan Turpin's Background: "House of Horrors"
In 2018, Jordan Turpin and her 13 siblings fled the "House of Horrors," the cruel house where their parents kept them. After five years, she has amassed a sizable TikTok following and joined a modeling agency.
Turpin was 17 years old when she managed to flee the family home and make a phone call for assistance. Jordan dialed 911 and told the dispatcher:
"They hit us … they like to throw us across the room. They pull out our hair My two little sisters right now are chained up." 
She added:
"I can't breathe because of how dirty the house is."
17-year-old Jordan had used the phone for the first time in her life.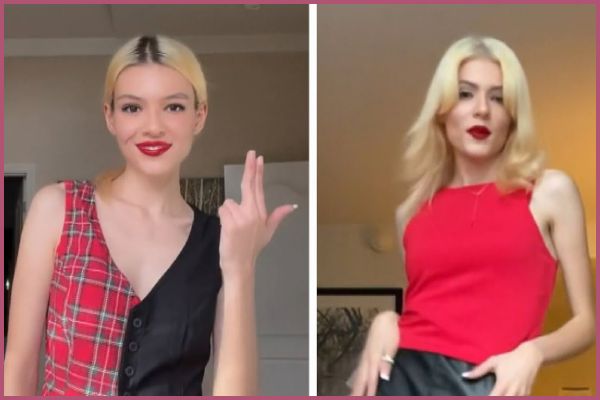 In 2019, her parents, David, and Louise Turpin admitted to pleading guilty to more than a dozen offenses, including cruelty, torture, and false imprisonment.
They admitted to seldom letting their kids go outside or take a bath, underfeeding them, and even chaining them up for weeks at a time. They were given a life sentence in jail in April 2019 with the possibility of parole after 25 years.
The adult Turpin children had to acquire fundamental life skills and how to sustain themselves, while the minor Turpin children were placed in foster care, where they claimed to have undergone additional abuse.
In a 2021 interview with ABC's Diane Sawyer, Jordan, and Jennifer Turpin first opened up about their experiences in public.
Also read: What is Rebekah Vardy doing after Losing Libel Case against Coleen Rooney?
Escaping "House of Horrors"
The Turpin kids had been preparing to flee their parents for more than two years by the year 2018. Two of the girls escaped the home through a window on January 14, 2018.
Jordan, who was 17 at the time, pulled away and used a deactivated cell phone she had brought to contact 9-1-1 as the younger girl (age 13) fled in fear.
She called 9-1-1 and informed the dispatcher that her parents were abusing her and her siblings and that the smell in the house was sometimes so awful she could hardly breathe. She said that one of her brothers, two of her sisters, and both of their beds were shackled.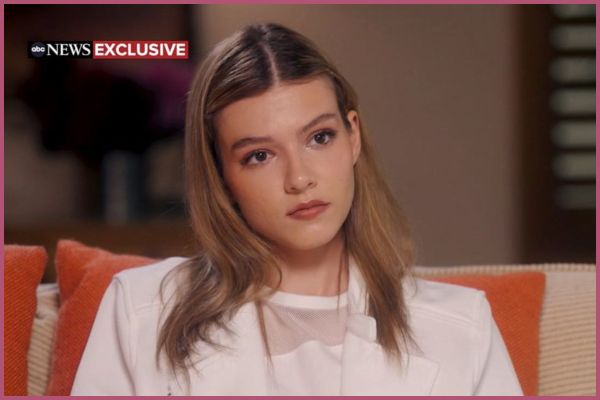 Jordan showed the first responding officer pictures of the inside of the residence when he arrived. The home was invaded by deputies from the Riverside County Sheriff's Department who claimed to be there to conduct a "welfare check."
They entered to find every surface covered in rubbish, the smell of human excrement, decomposing trash, dead animals, and rotting food.
Later, they discovered the remaining 12 kids; one had been bound to a bed for several weeks, and it appeared that two others had been bound until the moment police arrived.
The kids were so undernourished that deputies mistakenly believed they were all younger than 18 years old.
Jordan Turpin's Rise to Fame, Modelling, TikTok
In a 2021 interview with ABC's Diane Sawyer, Jordan, and Jennifer Turpin first opened up about their experiences in public.
Since that interview was broadcast, Jordan Turpin has gained thousands of admirers by sharing more of herself online.
She has more than 925,000 followers on TikTok now that she is 22 years old and has over 6 million likes. She routinely uploads videos of herself dancing and singing along to popular songs.
Turpin shared a few videos of herself with Loren Gray, one of TikTok's most popular users, in December 2021.
Additionally, she shared a video in April of herself dancing alongside Charli D'Amelio, one of TikTok's most well-known influencers and a star of her own dance videos.
She and her sister Jennifer even attended the "Catherine Called Birdy" movie premiere in October, an event she captured for her admirers on TikTok.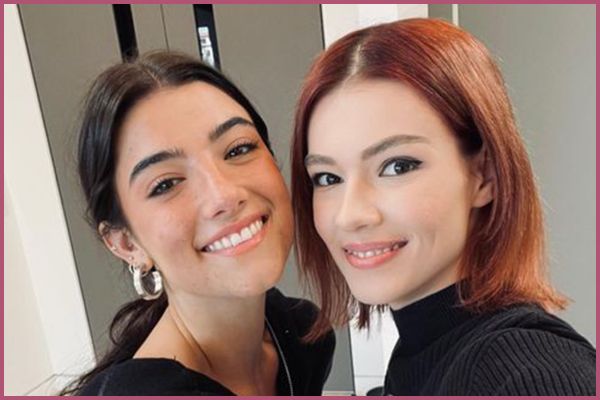 Turpin described how she became an influencer in an interview with Elle magazine that was published on Monday, but she also acknowledged that the process wasn't without its difficulties.
"My normal day? I usually, um, cry," Turpin said, laughing. "Then I try to get myself to eat. And then I start to do my makeup, but I cry, so I have to do it over. And then I try to do a TikTok, but I'm like, 'Oh, people are going to say this and that about me.'"
According to Elle, Turpin recently signed with a prestigious modeling agency, Hollywood publicity powerhouse Sunshine Sachs Morgan & Lylis, and the entertainment giant WME. She often discusses her career goals and how to increase the visibility of her story with her colleagues.
She added that because she was undernourished as a child, she has trouble eating enough meals:
"We all know how bad [the house] was, but we realize now how much they took from us. If I had eaten more, I'd probably be taller. And I'd be more healthy, and I'd probably… It really gets to us."
You may also like to read: Chelsea Handler Takes Legal Action Against A Lingerie Brand for Breach of Contract!