Tiktoker Waffler69 Known For Eating Bizzare Food Dies at 33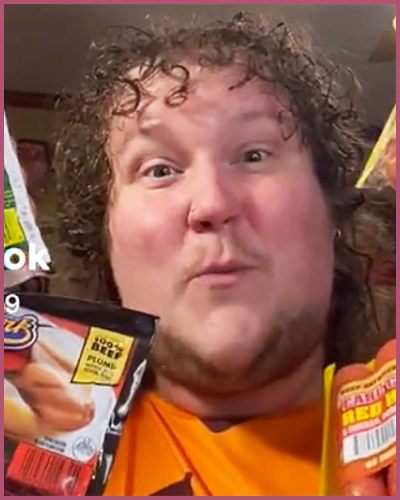 Tiktoker Waffler69 has sadly died aged 33.
He was known for sampling unusual foods and beverages and posting them on social media.
---
Waffler69 has sadly passed away
According to his brother Clayton, Waffler69 experienced a "presumed heart attack".
Early on Thursday morning, Clayton shared a TikTok on his personal account informing viewers that his brother, Taylor had passed away soon after being rushed to the hospital.
Clayton said:
"This is still pretty new, I don't know what's gonna be happening in the near future. But I thought I should get on TikTok and let everybody know. Please keep his legacy alive."
He added:
"Watch his content that he does have out," he added. "Keep him alive. He loved making people happy."
Taylor recorded himself eagerly attempting everything, from fried grasshoppers to tinned beef tripe. He gained 1.7 million TikTok followers as a result, along with extra supporters on Instagram and YouTube. For sixteen years, he had been producing videos.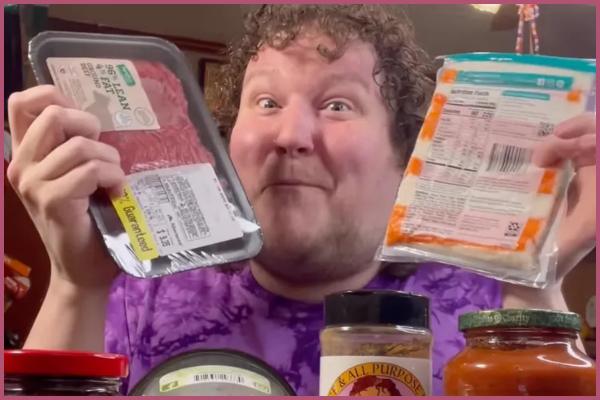 Before passing away, he posted a video of himself dipping a huge Froot Loop into a bowl of milk. To aid with funeral costs, the family has set up a GoFundMe page.
Waffler69 took his last breath on January 11, 2023 at the age of 33.
You may also like to read: How Much Does Tiktoker Alix Earle Earn? Her Net Worth And Lifestyle
Who was Waffler69?
Taylor, better known online as Waffler69, became popular for eating odd foods including canned cheeseburgers. In some of his more well-known videos, he was seen devouring things that had gone bad, such as legally licensed cereal that was first released in 1989 to support Tim Burton's Batman movie or antiquated canned goods.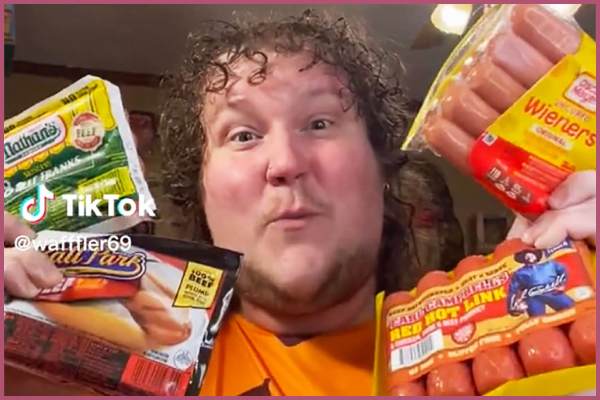 In earlier ones, he prepared dinners with ingredients he bought at 'Dollar Tree'. The unexpected VHS tapes and DVDs that would show up in his shows also delighted viewers. As a result of his popularity, he ultimately began selling products in Cameo and even produced his own Waffler Seasoning.
How did he die?
According to his brother Clayton, he received a call from their mother requesting his car so she could drive LeJeune to the hospital since he was having trouble breathing.
He was ultimately taken to the hospital in an ambulance, where he passed away. According to Clay, their grandpa and father both passed away from heart failure before they turned 50.
Taylor also passed away from a heart attack.
Tributes came pouring in from Waffler69's fans in his comment section
On his latest TikTok video, fans commented tributes for the late TikToker with one fan writing:
"I'm so glad you shared your joyful energy with us. You will be missed by me and so many. Rest easy."
TikToker Stefan Johnson also commented:
"I am devastated. This was a good guy. A damn good guy. Rest up bro." 
His brother said it's "moving" to see people's comments and asked his fans to show their love for his brother by sharing his videos.
In a video he posted on his personal TikTok account, he said:
"Please keep his legacy alive. Watch his content that he does have out. Keep him alive. He loved making people happy."
Also, read: TikTok Star Cheryl is not Dead Despite Rumors of Her Passing During Childbirth!