(Filmmaker)
Tim Burton is an American filmmaker, animator, and artist. He is best known for his films such as Beetlejuice, Edward Scissorhands, The Nightmare Before Christmas, Ed Wood, Sleepy Hollow, and more.
Quick Facts of Tim Burton
Quotes
You don't know whether chimps are going to kill you or kiss you. They're very open on some levels and much more evil in a certain way.
"I had never really done something that was more of a horror film, and it's funny, because those are the kind of movies that I like probably more than any other genre. The script had images in it that I liked ."
"I remember when I was younger, I had these two windows in my room, nice windows that looked out onto the lawn, and for some reason my parents walled them up and gave me this little slit window that I had to climb up on a desk to see out of. To this day I never asked them why
"I think the atmosphere that I grew up in, yes, there was a subtext of normalcy. I don't even know what the word means, but it's stuck in my brain. It's weird. I don't know if it's specifically American, or American in the time I grew up, but there's a very strong sense of categorization and conformity. I remember being forced to go to Sunday school for a number of years, even though my parents were not religious. No one was really religious
it was just the framework. There was no passion for it. No passion for anything. Just a quiet, kind of floaty, kind of semi-oppressive, blank palette that you're living in."
Relationship Facts of
Tim Burton
Tim Burton is having an affair.
His sexual orientation is straight.
More about the relationship

Tim Burton began a relationship with German visual effects professional Lena Gieseke. A year later on February 24, 1989, the couple tied the knot. However, their marriage was short-lived and he and his wife divorced on December 31, 1991.

Tim was involved with model Lisa Marie Smith. They got engaged in 1992 and started living together. The couple separated after a nasty lawsuit in 2001.

Tim started dating English actress Helena Bonham Carter after meeting during the filming of Planet of the Apes (2001). The couple just dated for 3 months before getting engaged in October 2001.

They have two children together Billy Raymond (b. October 4, 2003) and Nell Burton (b. December 15, 2007). They separated amicably in December 2014.

He was in a relationship with Eva Green. He and his girlfriend started to date in 2015 but later broke up. Now, Tim is dating a production assistant named Berenice Percival.
Who is Tim Burton?
Tim Burton is an American filmmaker, artist, writer, and animator. Tim Burton is also known for his dark, gothic, and eccentric horror and fantasy style films such as Beetlejuice (1988), Edward Scissorhands (1990), The Nightmare Before Christmas (1993), Ed Wood (1994), Sleepy Hollow (1999), Corpse Bride (2005), Sweeney Todd: The Demon Barber of Fleet Street (2007), Dark Shadows (2012), and Frankenweenie (2012).
Likely, he is also well known for blockbuster films, such as the adventure-comedy Pee-wee's Big Adventure (1985), the superhero films Batman (1989) and its first sequel, Batman Returns (1992), the sci-fi film Planet of the Apes (2001), the fantasy-drama Big Fish (2003), the musical adventure film Charlie and the Chocolate Factory (2005), and the fantasy film Alice in Wonderland (2010).
Tim Burton: Age, Parents, Siblings, Nationality, Ethnicity
Tim Burton was born in Burbank, California, the United States on August 25, 1958. His birth name is Timothy Walter Burton and his current age is 62 years.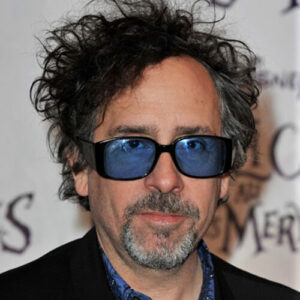 His parents are his father, Bill Burton, and his mother, Jean Burton. Tim's mother was the owner of a cat-themed gift shop, while his father, a former minor league baseball player, worked for the Burbank Park and Recreation Department.
A prodigious child, he took to filmmaking in his pre-teen years. He often indulged in shooting short films using crude stop motion animation techniques. His oldest surviving film is The Island of Doctor Agnor, which was made when he was 13.
He has a sibling namely, Daniel Burton. Tim is of American nationality and Mixed (English- Scottish- German-Dutch- French- Norwegian- Swedish- Croatian) ethnicity. His birth sign is Virgo.
Education, School/ College University
Talking about Tim's education history, he attained his preliminary education from Burbank High School. Then, he enrolled at the California Institute of Arts to take up a course in character animation.
It was while studying there that he made films like, 'Stalk of the Celery Monster and 'King and Octopus'. He graduated from the institute in 1979.
Tim Burton: 

Professional Life, Career
Talking about his profession, he started off his career by working as an apprentice animator at Walt Disney Studios. Additionally, he followed this by coming up with his first live-action production 'Hansel and Gretel'. In the year 1984, he released his next live-action short film, 'Frankenweenie'. The year also marked his last term of service with Disney.
The success of his first two short films led him to direct the cinematic sequel of his popular character Pee-wee Herman. The film was titled, 'Pee-wee's Big Adventure'. It also witnessed the very first collaboration of him and songwriter Danny Elfman which propelled for years.
In fact, 'Batman' became one of the biggest box office hits of all time. Banking on the success league, he started the 1990 decade with the successful film, 'Edward Scissorhands'. Likewise, he followed the super-successful 'Batman' film by coming up with its sequel 'Batman Returns' in 1992.
However, it garnered the same positive response from both the audience and the critics. In the year 1993, he penned and produced the film, 'The Nightmare Before Christmas', an animated musical. During 1994, he came up with two more films, 'Cabin Boy' and 'Ed Wood'.  The only saving grace was the critics' appreciation of 'Ed Wood'. In the year 1994, he started producing the next film of the Batman franchise, titled 'Batman Forever.
After the zooming success of his latest film from the 'Batman' franchise, he reunited with Selick to serve as the producer for the Selick-directed flick, 'James and the Giant Peach'. He ended the 1990s decade with three more films, 'Mars Attacks!', 'Superman Lives' and 'Sleepy Hollow'. While 'Mars Attacks!' bombed at the box office, 'Sleepy Hollow' which was an adaptation of the Washington Irving tale of 'The Legend of Sleepy Hollow' went on to receive average reviews from the public.
In the new millennium, he came up with his next project, 'Planet of the Apes. The film was a commercial success, despite receiving a mixed response from the audience and the critics alike. He followed this up with the film Big Fish, which was based on the novel of the same name. The film was a major success both commercially and critically.  In the year  2005, he came up with 'Charlie and the Chocolate Factory and 'Corpse Bride'.
Moreover, he served as the co-producer of the film, 'Abraham Lincoln: Vampire Hunter', which released in 2012. The film was based on the novel by Seth Grahame-Smith. It opened to mixed responses from the public. In the same year, he came up with the film 'Frankenweenie', which was a remake of his 1984 short film into a feature-length stop motion film.
He also directed Dumbo which was released in 2019.
Awards, Nomination
In 2010, he received the insignia of Chevalier of Arts and Letters from then-Minister of Culture. In his almost four-decades-long career, he has won many prestigious awards including the Emmy Award, Golden Globe Awards, National Board of Review Awards, BAFTA Awards, and Producers Guild of America Awards.
Tim Burton: Net Worth, Salary 
He has an estimated net worth of around $100 million (as per 2020 data) and he has earned that sum of money from his professional career. He has a salary of around $50 million. His primary source of income is film directing.
Tim Burton: Rumors and Controversy
There was a rumor that Tim Burton was rumored to be dating French-born actress Eva Green.
The American director has been repeatedly criticized for casting all-white actors in his movies. Moreover, he defended himself with a bizarre response. He told 'Things either call for things or they don't'. This sparked more controversies.
Body Measurements: Height, Weight
Tim Burton has a height of 5 feet 11 inches, and he has a weight of  76Kg. His hair Salt and Pepper and his eyes color is Dark Brown.
Social Media
Tim has around 5.1 million followers on Facebook. However, he is not active on other social media sites like Instagram and Twitter.
Also, read the affair, salary, net worth, controversy, and the bio of Jordan Galland, George Lucas, and Michael Bay.
Photos of Tim Burton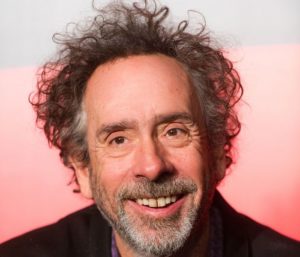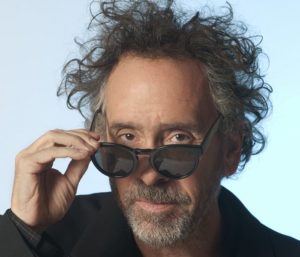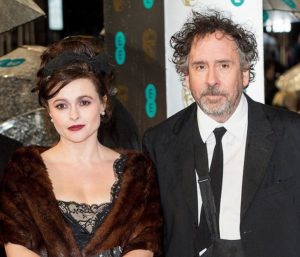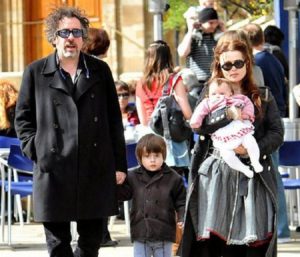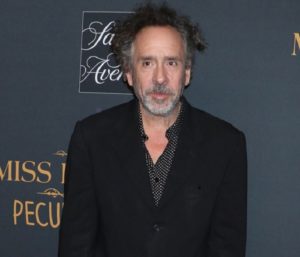 ---