It's time you know more about MacKenzie Bezos. She is not only Jeff Bezos' wife but a novelist, an activist and a perfect mother!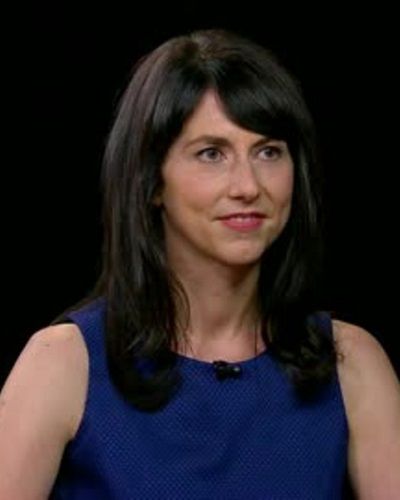 Known to be the wife of the world's richest man, MacKenzie is not a lady of the world's richest person– Jeff Bezos but also a powerful woman herself. They were in a marital relationship until 2019. However, after 26 years of their marital relationship, they have divorced.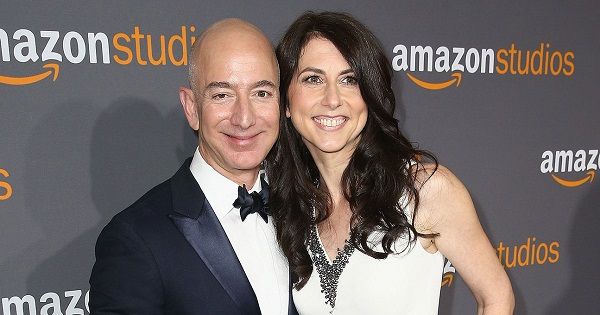 MacKenzie is an awarded novelist
Written two novels: The Testing of Luther Albright and Trap, MacKenzie got successful in her very first novel. A fun fact about her first ever novel that won award didn't get written right away. It took TEN long years to be perfect. And her longtime hard work got appreciated with a couple of awards and some of them were: 2006 American Book Award and Outstanding Literary Award.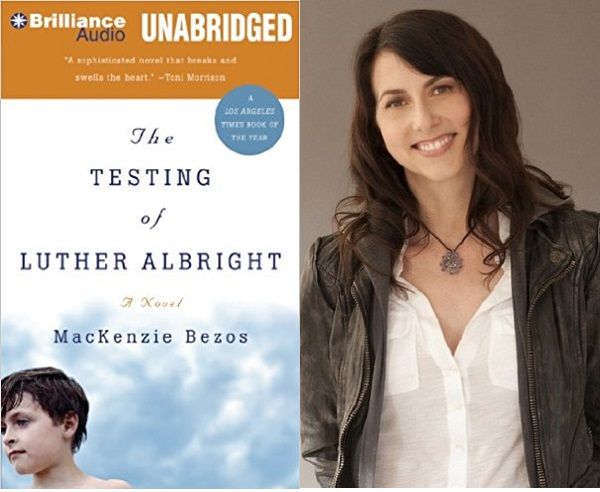 MacKenzie also revealed in an interview with her that she wouldn't let Jeff read her work until she is finished. She goes to her small apartment to write and stays there until it's time to pick her children from school. But in order for him to read them, she tries to finish as fast as possible. He is her favorite and the first reader.
Not just wife but also a business partner
The couple who worked for each other and married soon after 6 months of dating, Jeff shared his idea of Amazon that made him a billionaire with his ex-wife and agreed to do this. Not being the one with more business ideas, MacKenzie agreed to support her ex-husband's idea because of the passion in him.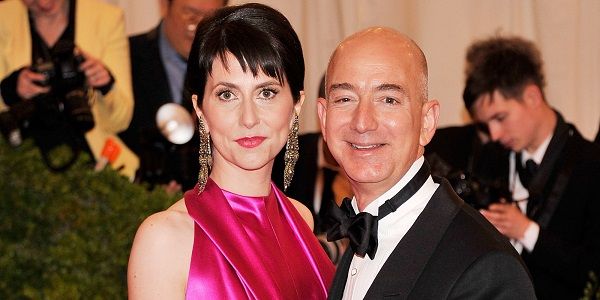 With this, they left D.E. Shaw in 1994 and kicked off to their plan. And guess what? MacKenzie became one of the oldest employers in the company as an accountant.
Forget about being rich but never forget being a family
It is often heard about how rich people rarely spend time with their family. But this was not the case with the Bezos family. Jeff and Bezos are parents to four children but they still spend happy times with each other Until 2013, MacKenzie would drive her children to school in her Honda.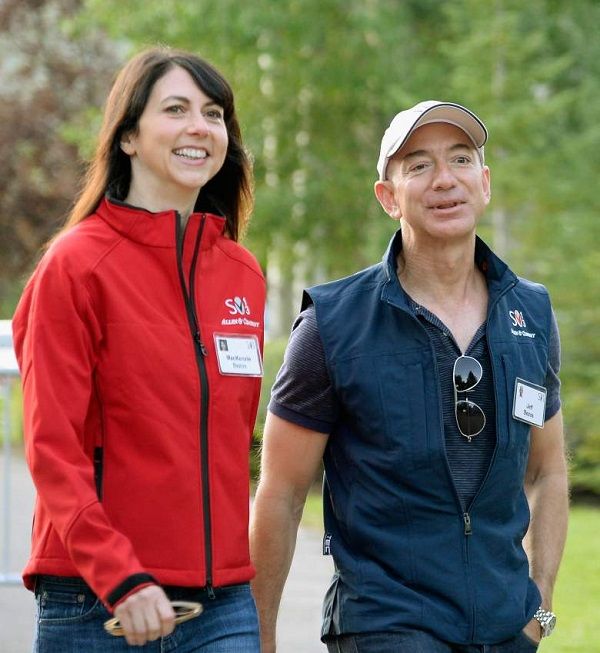 One of their closest friends, Danny Hillis even shared that this family is just abnormally close to each other.
"The Bezos' are such a normal, close-knit family, it's almost abnormal."
They are normal but abnormal. I am confused!
MacKenzie has a perfect husband any girl would want
The two of them who are the exact opposite of each other are just a perfect match. As Science says "Opposite attracts". He is a man who buys her woman clothes and does chores with them. Well, what does Jeff think about doing chores?
"I'm pretty convinced, it's the sexiest thing I do."
Yes, it is. Be jealous ladies, that's the only thing that you can do now.
You may like to read Amazon founder Jeff Bezos and his wife are set to divorce! Who is his new love?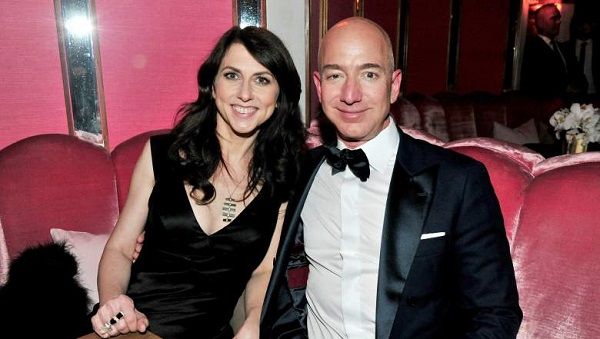 MacKenzie herself is a perfect wife
But any man would want MacKenzie as his wife. She used supports Jeff every time and accompanies him to any other events although she dislikes his cocktail parties. Her husband's happiness meant everything to her
"To me, watching your spouse, somebody that you love, have an adventure — what is better than that?"
Not to forget, she was the one to make the first move and ask Jeff to go on lunch with. That's how this love story actually started.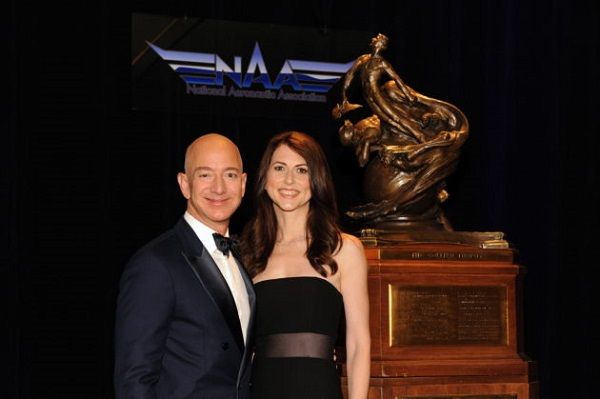 Also read The rumored girlfriend of Amazon CEO Jeff Bezos, Lauren Sanchez files for divorce from husband of 14 years, Patrick Whitesell!
Short Bio on MacKenzie Bezos
MacKenzie Bezos is an American novelist. Furthermore, she became famous for being the wife of the founder of Amazon, Jeff Bezos. Besides this, she has also won the 2006 American Book Award for her novel 'The Testing of Luther Albright'. Moreover, she is also an executive director of an anti-bullying organization, Bystander Revolution. The organization was founded in 2014 by MacKenzie. More Bio…