What would you do if you come to know that your Tinder date is engaged? This is what Kimberly Anne did!
There are many people in the world who claim that they are single but are actually in a relationship, engaged, or even married. This is common with the new fashion of online dating apps. Therefore, what would you do if you find out that your Tinder date is actually not single? Would you let him go scot-free or would you take further steps to stop him of similarly cheating more people? Kimberly Anne, a legal professional supports the latter method which will also let her revenge the cheater.
Kimberly Anne and her realization on Tinder
The legal professional, Kimberly Anne, 31 from Palm Beach County, Florida decided to find love on Tinder. She was looking for that special person. She chatted whole evening with a man whose profile matched with hers. They then planned to meet up for a date. She elaborated:
"I matched with this guy on Tinder and we were chatting for the entire evening, arranged to meet for a date and exchanged numbers.

"I asked him what he was looking for and he asked me the same question and I told him that I was hoping to find my special someone and he responded with 'I love that'.

"He sent me a message on Whatsapp and I asked him why he was messaging me on there instead of just sending a regular text and he just changed the subject."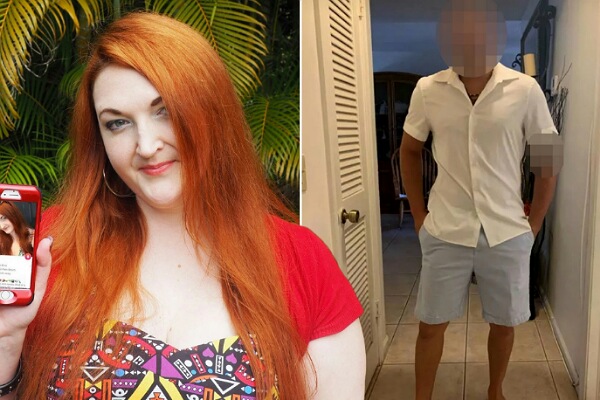 Kimberly Anne got suspicious and vowed to investigate the background of her date. She found his name and photo on Facebook. His distinctive tattoos gave him away. But to her shock, Kimberly discovered that he was having a girlfriend and was engaged. She stated:
"When I started scrolling on Facebook it brought up suggested friends and I recognised him immediately from his profile picture.

"I thought I'd take a look and the first thing I noticed was that it said he was in a relationship.

"Hoping it was old I clicked on her profile and the first post was an engagement announcement from exactly one month ago."
Kimberly Anne and her action
After the shock, Kimberly decided to let his fiancee know about it. She revealed:
"My first emotion was just complete shock, I could not believe it – I was just flabbergasted.

"I wasn't seriously emotionally invested yet, but I was angry on her behalf that he would do this to her."
She confronted him but he denied that the Facebook profile was his. But the tattoos confirmed him. Kimberly felt:
"I just felt if the tables were turned I would want her [his fiancé] to tell me.

"I feel women have to support women in these situations – we have to have each other's backs."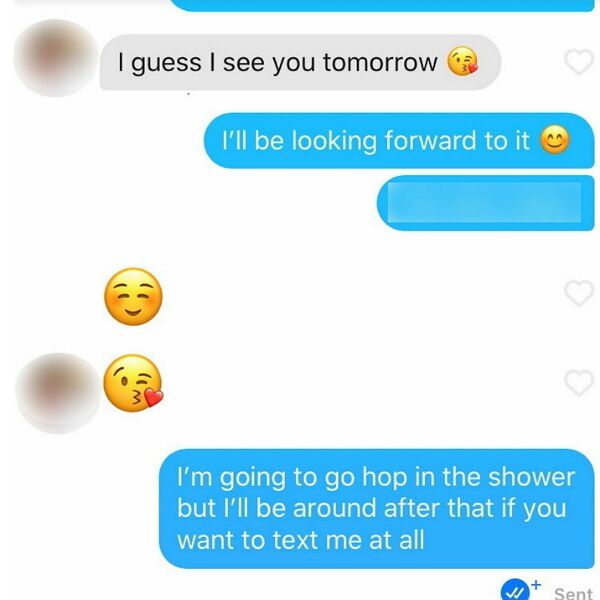 She messaged his fiancee with screenshots of the Tinder chat she had with her fiance. Talking of the time, Kimberly said:
"I felt so awful and partially responsible that I could potentially be breaking this woman's heart.

"I said do what you will with this information, I would want to know if it was me.

"She just said 'it's ok it's not your fault, thanks'."
She also blocked the man on Tinder and unmatched him fearing a nasty reaction from him.
What did the man's fiancee do?
Kimberly saw that the relationship status of the couple on social media remained the same. The man also changed his solo profile photo to that of him and his fiancee. Kimberly says that probably his fiancee has pardoned him:
"Her response was so calm and minimal that I don't know if she was in shock or maybe this was something that had happened before and she wasn't really surprised by it.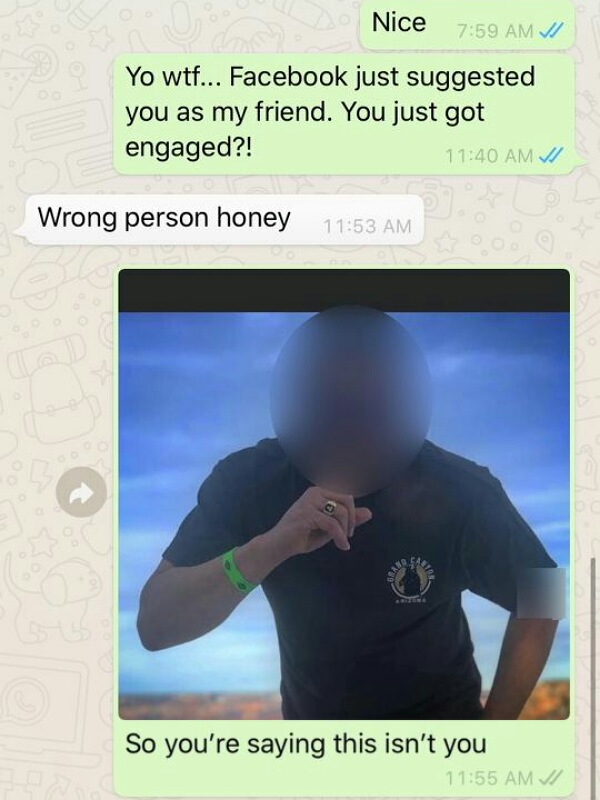 "I'm afraid that she has decided to forgive him, but that's her choice if that's what she wanted to do.

"Personally I would have ended the engagement immediately, but maybe she was more understanding than I would have been."
Click to read on Dentists Warning for Tinder generation! Dating apps such as Tinder leading to a steep rise in cancer-causing sexually-transmitted infections! Due to rising oral sex!
Source: The Sun UK