Tinder To The Real Date!! Take A Look At The Viral Tinder Couple; After Messaging for Three Years Finally Goes on First Date in Maui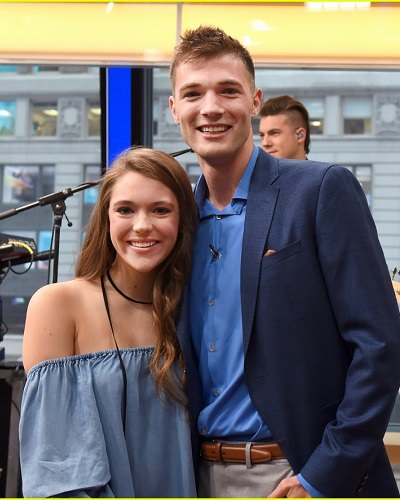 Social media is an inseparable part of life in this generation.
People can connect to any people from any corner of the world sitting in a place.
Well! Can we find our soulmates through social media?
---
Many of you may disagree with the point while there are some people who really agree with it. There are many dating apps nowadays. People try to find their love in the virtual world and succeed too.
This is the story of the couple who met through the dating apps Tinder and now are on their first date.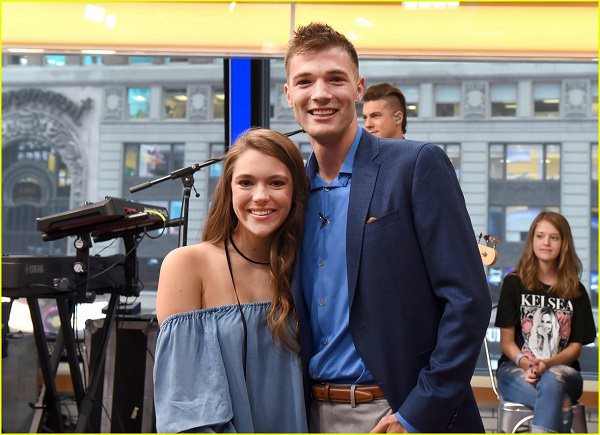 You may also like to read What would you do if you come to know that your Tinder date is engaged? This is what Kimberly Anne did!
First date of a Tinder couple Josh and Michelle
After the back and forth messages, Kent State University students Josh and Michelle finally met. After coming, face to face without any further do the pair went for their first-ever date.
They went to the very beautiful place of Maui, Hawaii for their first date. As per the reports, the couple messaged each other for three years on Tinder.
But what makes their relationship more interesting is the extremely late reply giving a funny excuse for the time gap between messages. Their messages went viral when Josh posted screengrabs on Twitter on July 7.
He captioned the screenshots saying:
 "Hahahaha one day I'm going to meet this girl and it's going to be epic. Look at the dates of our tinder texts."
Hahahaha one day I'm going to meet this girl and it's going to be epic. Look at the dates of our tinder texts. pic.twitter.com/DASQK4c5cX

— Josh Avsec (@Wes_03) July 8, 2017
And in no time this text caught the eye of America. That was the time when 'Good Morning America' bring the two in to meet face-to-face on its Tuesday, July 25, episode. In the show, she explained why they kept the conversation going for so long.
"I was committed to my joke. I loved the fact that we had a similar sense of humor so I was not going to be the one who gave in and gave up that great joke we had."
Meanwhile, Tinder sent the couple on an exorbitant first date: a trip to Maui. During their weekend, they gave the statement to the US Weekly:
"We've had the most incredible weekend ever and can't thank Tinder and Grand Wailea enough. We are excited to get back to Cleveland and continue to learn more about one another."
They looked relaxed with drinks by the pool and went on romantic outings.
Also read Tinder owner states that users of the dating app have changed dramatically due to the coronavirus lockdown!
The couple met on the set of 'Good Morning America'
Two Kent State University students met after three years for the first time in front of an audience of millions!
Ohio students Josh Avsec and Michelle Arendas were set off for a free holiday to the Hawaiian island of Maui courtesy of Tinder after their first meeting with ABC's Good Morning America.
Senior studying zoology at Kent State, in the US state of Ohio, Josh Avsec, 24, and Michelle Arendas, a junior communication studies major, began exchanging messages on Tinder back in 2014 when the online dating site found the two might be a match. Read the full story here…