'Tinder Swindler' victim Pernilla Sjoholm is blessed with a twin on New Year 2023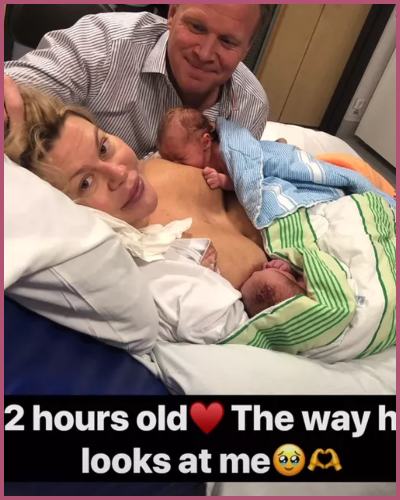 Pernilla Sjoholm is one of the "Tinder Swindler" victims who was scammed by a guy named Shimon Hayut
She recently gave birth to Twins on the first day of 2023
Pernilla has welcomed a baby boy and a girl
---
Pernilla Sjoholm gave birth to twins with her boyfriend
Pernilla Sjoholm, 33, is a mom to two. One of the victims of the infamous "Tinder Swindler" has given birth to twin babies on the first day of 2023.
She took to Instagram to share the news of the arrival of her infants. Sjoholm shared a video in which she gave details describing her "long delivery" on the birth of her kids.
On December 31, 2022, she went into labor and went on to reveal that her twins were born one hour apart on the afternoon of Sunday evening, January 1.
She shared,
"They were healthy throughout the delivery. But for me, it was very difficult, and I lost a lot of blood and had preeclampsia."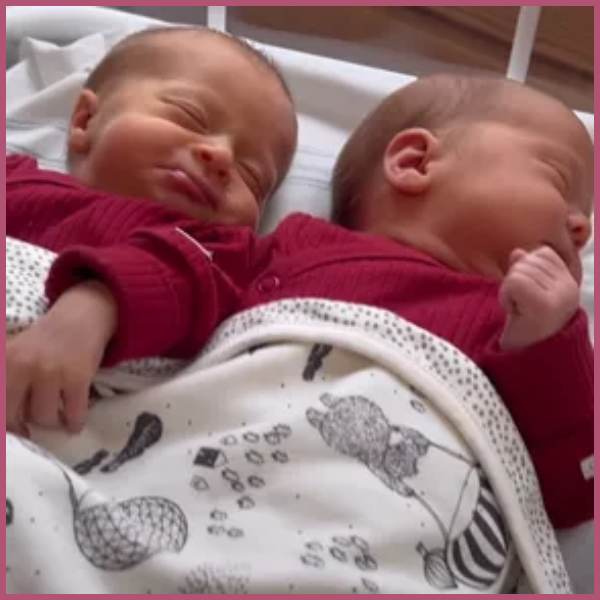 While adding to that, she told,
"Our little hearts inside of me [are] now outside. I can't imagine I have lived my life ever without [them]."
Also read How did These 7 Celebs Welcome New Year 2023?
Pernilla later in the video shared several photos and videos of her twins snuggling together in a series of matching outfits.
Similarly, the carousel video featured a cute photo in which she was breastfeeding her infant while her boyfriend poses close beside them.
Further, she captioned the post,
"A very different NYE"
View this post on Instagram
Well, the birth news comes five months after Sjoholm made the announcement of her pregnancy. She shared a post on Instagram, a video of herself kissing her boyfriend, whose identity is still under the wrap, writing,
"We are so happy to share the news we are expecting twins in December."
In the video clip, she also featured some glimpses of ultrasound appointments and bikini baby bump updates.
What is Pernilla Sjoholm best known for?
Pernilla Sjoholm is a Swedish-based public figure, television actress, and businesswoman. She came into the limelight of the media after appearing on Netflix's true-crime docuseries The Tinder Swindler.
She is one of the "Tinder Swindler" victims among  Fjellhøy and Ayleen Charlotte, who was scammed by a guy named Shimon Hayut, whose real name is Simon Leviev. Simon trapped European women on Tinder introducing himself as a rich diamond dealer and fooled them.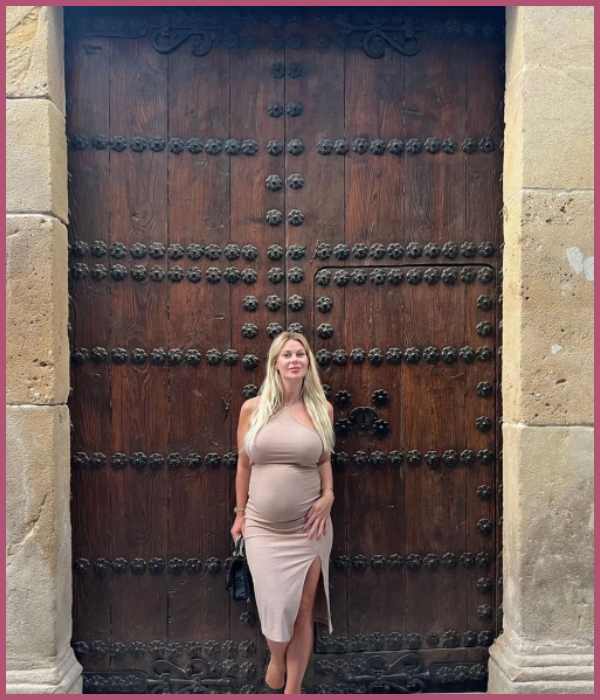 The two met through Tinder in 2018 and instantly started dating. Simon was able to collect almost £25,000 from Pernilla after approaching her and telling her that he would pay her back later.
According to a scandal-based documentary, a serial fraudster defrauded an estimated 10 million dollars out of women he attracted on the popular dating app, Tinder.
Also read Bachelor Star Blair Thomas Welcomed a Boy with Her Boyfriend Cody Grieves and Shares His Unique Name!