Here's how Tino Franco cheated Rachel Recchia on the Bachelorette!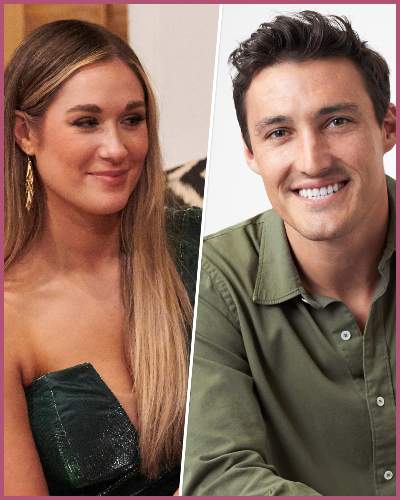 Rachel Recchia is left heartbroken from season 19 of the Bachelorette as Tino Franco cheated on her.
As per Tino, he kissed another woman without Recchia not giving hint about it either.
Learn why did Rachel Recchia call off her engagement with her partner Tino.
---
Rachel Recchia is not moving any forward with her last man standing Tino Franco as he kissed another woman. He clearly does not love Rachel as he promised to the end while kneeling down in Mexico.
It's a cheat! Tino Franco mixed his Past relationship with Rachel Recchia
Rachel Recchia was head over heels after finally finding her soulmate through The Bachelorette. But that turned out to be whimsical. Tino Franco was still mixing his past relationship and telling Recchia he kissed another woman. During the emotional confrontation, he revealed,
"I messed up, and I kissed another girl. The second I did, I knew I belonged with you, and this was the tiniest thing ever, so I just tried to … get past it."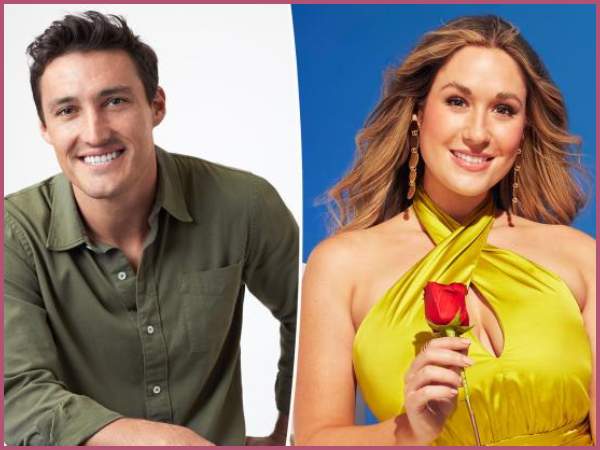 Fiance of Rachel, Tino got engaged earlier in Tuesday's finale, with the general contractor, 32 on knees telling her, he would love Recchia til the end of the time. It's after the proposal that Tino experience difficulties in finding clarity in his love for the flight attendant Recchia.
Though Tino insisted he never dated that girl and it was just a kiss Recchia doubted if something was underneath. When she repeatedly asked to tell more but her fiance got into tears, and that's when Recchia was about to give her ring back.
Franco was continuing to apologize for his actions but Recchia despite being sweet to him argued that he broke her heart. The drama continued and the couple is now separated for good with Tino expressing,
"You were amazing, and you didn't deserve what I did."
Also, Read Garcelle Beauvais' son Oliver Saunders cheated on his wife with Raquel Leviss
How did Rachel Recchia confess her love for Tino franco?
Rachel Recchia, 26 had clearly thought that her last suitor Tino Franco is the love she was looking for. She confessed what she was feeling before the finale premiered saying.
"I feel like you truly are my perfect match. You are the only one here. It's you. I've been so excited to tell you."
Tino Franco was excited as she heard those magical words from his beloved and gushed,
"You just made me the happiest guy in the world. I just want you to know this is never going anywhere."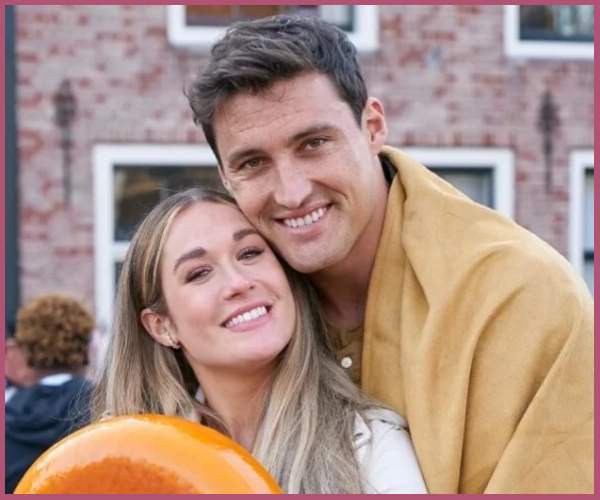 The reality Tv contestant Tino was very sure about the future of their relationship but this is not how things work in real life, They are no longer dating or engaged as Rachel returned his ring but back then he believed.
"I would literally bet everything I have and everything I am that me and Rachel are forever."
Also, Read Spoiler Alert! Is The Bachelorette's Gabby Windey Engaged With Her co-star Erich Schwer?
Hope they don't share bad blood in their life after the dramatic quit!