Tish Cyrus opens about her marriage to Billy Ray Cyrus: 'We've publicly gone through stuff and made it work'
Marriage is beautiful but it is also hard! Who know this better than Tish Cyrus and she has also admitted the truth. So let's see what she has to say about her marriage!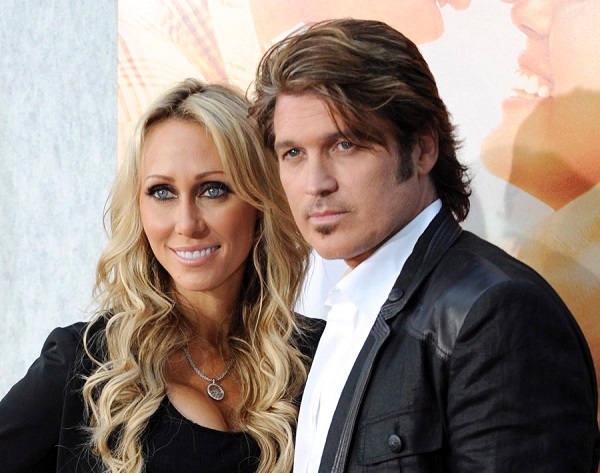 Tish Cyrus on her Marriage to Billy Ray Cyrus
After 25 years together Billy Ray Cyrus and his wife Tish have had their fair share of ups and downs but she is ready to put it out in the open.The 50-year-old opened up about hitting bumps in the road in her marriage to country singer Billy Ray Cyrus. The couple not only had to work hard to save their marriage, they went through their issues in the public eye.
" I think a lot of people, when you go through struggles and difficult times, that people throw in the towel a little too easy," Tish Cyrus told Bravo. "And I think that any relationship — whether it's marriage or family, it doesn't matter — it's you truly do have to take care of it and nurture and really work hard at relationships."
Tish Cyrus said it's particularly hard to work on relationships in "the business that we're in."
"So I think it's a lot of just dedication and communication, which I'm not very good at," she admitted.

But they stayed together and Tish Cyrus said she's "so proud to have been in the business and to have been married for so long."
"Our family is everything to me, my kids, and I'm proud of the family and the relationship and how hard we've worked," she shared. "We've publicly gone through stuff and made it work. And I'm so glad that we did, 'cause our family so strong and so amazing. I'm blessed."
In 2016 Billy also opened about the marriage and how they have managed their longstanding marriage.
"It's like everything in life," says Billy Ray, 54. "You take it one step at a time. One day at a time. I think one of the most important things in life and in a relationship is, you make adjustments."
When the pair first met in 1991, Billy Ray was a homeless musician living out of his car.
"It wasn't pretty," he says of his life at the time.
They wed in 1993 and had daughter Miley, now 23, Braison, 22, and Noah, 16. Billy Ray also adopted Brandi, 29, and Trace, 27, from Tish's previous relationship.Billy Ray also has a third son, Christopher, 24, from another relationship.
In 2010 he filed for divorce, but five months later he called off the split. Then in 2013 Tish filed for divorce, but the couple again rekindled a month later.
"Life is a series of adjustments, and you just try to do the best you can," says Cyrus. "Like if you are going to park your car in a parallel spot and you start backing up and you don't quite fit in, you have to back it up a little bit. But barring any unforeseen catastrophe if you make the right adjustments you will get in the spot. That's about it. Life is a series of adjustments."
Short Bio on Tish Cyrus and Billy Ray Cyrus:
Tish Cyrus is a famous producer and actress who is famous for The Last Song, LOL, and So Undercover.She is also a successful business woman who have worked in different films.
Billy Ray Cyrus is an American singer, songwriter, and actor.Having released 12 studio albums and 44 singles since 1992, he is best known for his number one single "Achy Breaky Heart", which became the first single ever to achieve triple Platinum status in Australia. It was also the best-selling single in the same country in 1992 and was translated into more than 100 languages