NBA Star Tobias Harris Weds Jasmine Winton at a New York Castle!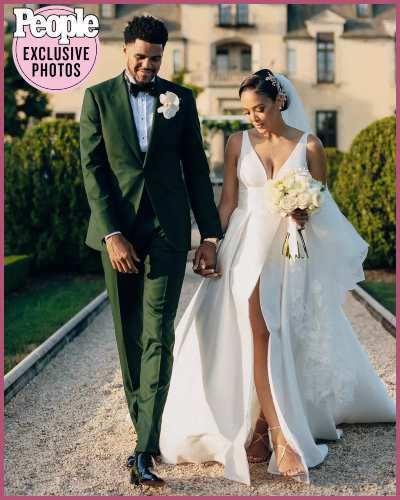 The Philadelphia 76ers forward Tobias Harris married his longtime girlfriend Jasmine Winton on August 6, 2022.
Newlywed Winton and Harris were engaged in 2020 before their Oheka Castle marriage.
Learn about the relationship timeline of the NBA star and Jasmine Winton.
---
Tobias Harris, 30 wedded his long-time fiance Jasmine Winton, 31 at Oheka Castle in Huntington, New York Saturday.
NBA Star Tobias Harris Weds Jasmine Winton at a New York Castle
NBA star Philadelphia 76ers forward Tobias Harris is the newlywed husband of wife Jasmine Winton. The professional basketball player tied the knot with Winton at Oheka Castle in Huntington, New York Saturday.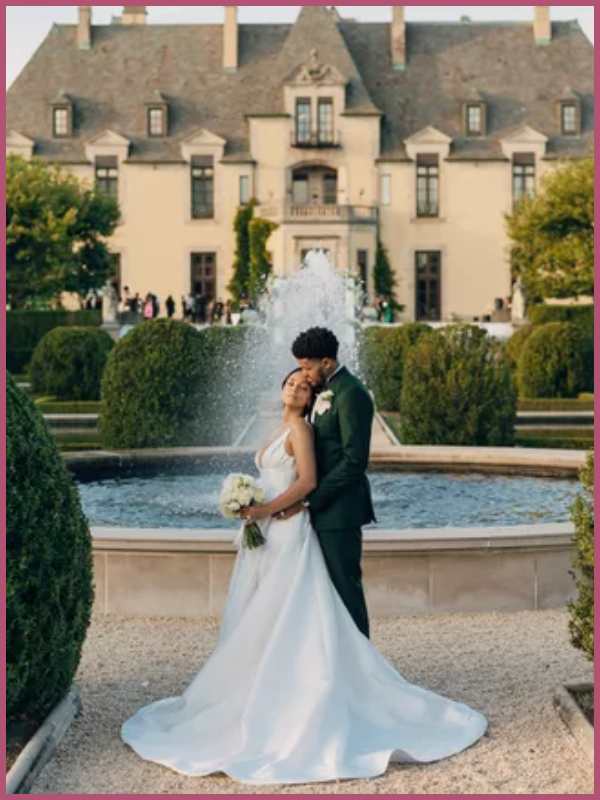 The couple who met on a blind date back when Harris was playing for Detroit Pistons (2016-2018) are now happily married. Finding love in Sandiago and paving a new milestone of engagement in La Jolla beach, Harris and Winton lived their dream.
Though Tobias Harris wanted to propose to Jasmine Winton on a vacation, their plan was left unaccomplished due to the COVID outbreak. Even in that scenario, Harris kneeled down for his lady Winton to ask her the big question on November 15, 2020on a beach in La Jolla.
Also, Read Wendy Williams Confirms Marriage to NYPD Officer Henry But Her Reps Says Otherwise!
Wedding venue and the emotions attached to it
Friends and family who attended the longtime couple who engaged since 2020 as wedding guests revealed,
"The grounds are absolutely stunning. The fountains and the gardens, it's truly breathtaking." The newlyweds chose Oheka Castle for it's prime location between their two families and the venue's beloved reputation around the NBA player's hometown."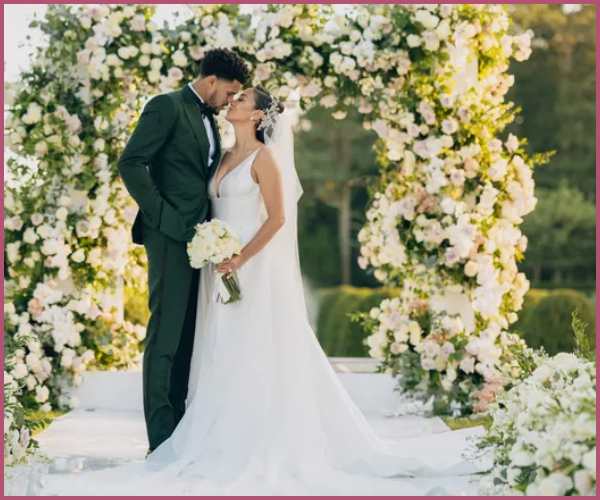 The wedding venue they chose had an emotional thread attached to it. According to the groom Tobias Harris who was waiting at the altar of the New York Castle for the bride Winton says,
"I grew up in Long Island, New York. So, to grow up and be a kid going to high school, everybody used to talk about Oheka Castle."
The pro basketball sportsperson added how being here a few times was fantasizing about the Oheka Castle.
"I've only been here maybe one or two times, but when I had the opportunity to grow up in Long Island, and also to get married, and get married in this area — it's kind of like a full circle type thing."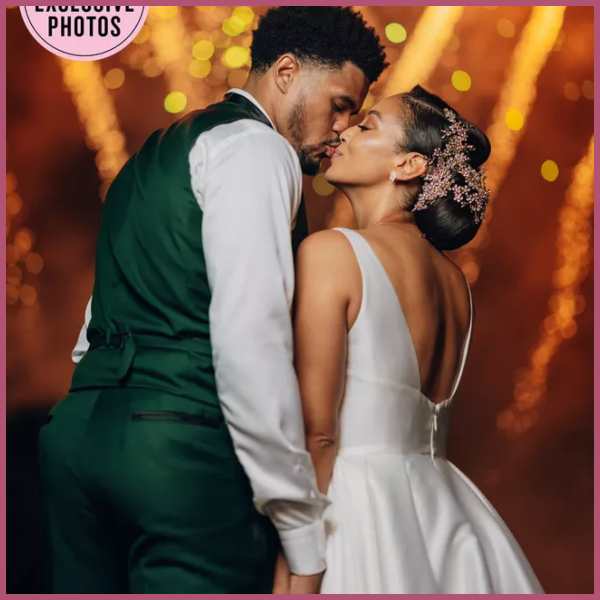 Also, Read Why did Bachelor alum Jacqueline Trumbull Call off the Wedding When all the Guests Arrive?
Wedding attires and accessories of Tobias Harris
The bride Jasmine Winton donned a wedding gown from Amsale and her bridal team also styled in Amsale's collections. While exchanging the vows with her husband Harris, Winton also wore her engagement ring.
The classic tuxedo of the groom and the team groom was designed by Damari Savile. They also featured matching Rolexes from Hamilton Jewelry. Meanwhile, the couple flaunts their wedding bands from Sir Anthony Fine Jewelry.
Also, Read Wedding bells! Inside the RHONJ wedding of Bravo TV's star Teresa Giudice and Luis Ruelas