Toby Keith Informs Fans about his Stomach Cancer!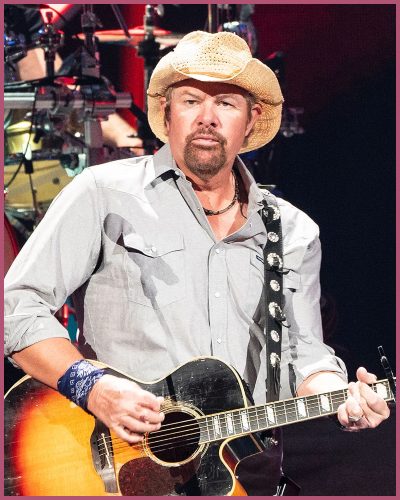 The country musician revealed that he has been suffering from stomach cancer.
The singer hopes to get well soon and return to the stage.
Keith is one of the best-selling country artists.
---
Toby Keith is getting treatment for his stomach cancer
Toby Keith, who is one of the best country artists revealed that he is fighting stomach cancer for quite some time.
The news came as a shock to his fans but he also said that he has been receiving treatment. He said he misses performing on stage.
In an Instagram and Twitter post, Toby wrote:
"I've spent the last 6 months receiving chemo, radiation and surgery. So far, so good. I need time to breathe, recover and relax. "I am looking forward to spending time with my family. But I will see the fans sooner than later. I can't wait. -T"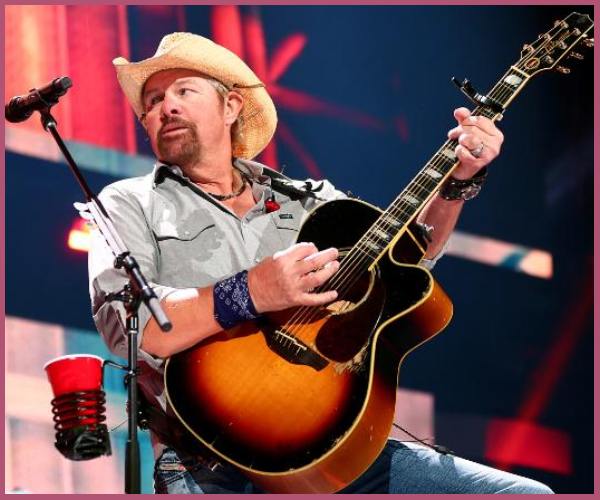 His official website also announced that he is due to play the Ribfest in Illinois on June 17.
The site also mentioned that last year he released his latest album Peso in my Pocket.
Toby is the recipient of the National Medals of Arts from then-President Donald Trump which the National Endowment for the Arts describes as the highest award given to artists and arts patrons by the United States government.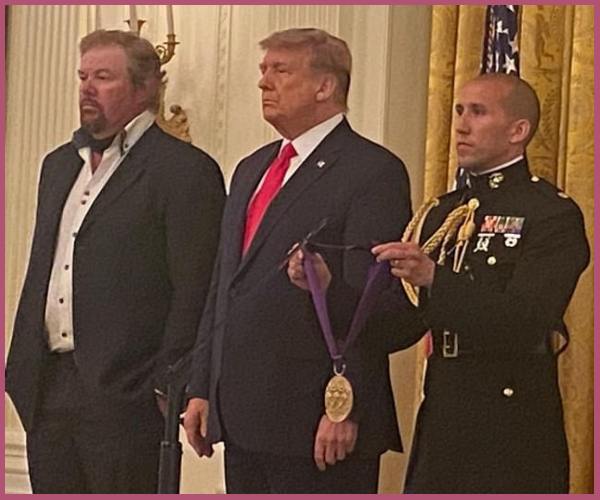 The National Endowment for the Arts revealed:
"Toby Keith is a singer, songwriter, musician, and humanitarian who has completed 11 USO Tours to date. He has 32 #1 singles,"
Also, Read Justin Bieber Cancels Shows Due To Serious Illness!
Toby Keith's successful music career and philanthropy
Keith who was born in Oklahoma is famous for his singles like Red Solo Cup and I Wanna Talk About Me.
He became a household name when he released his 2002 hit song The Angry American which was released in the aftermath of 9/11.
Toby has performed many shows for many US Service Members far from home in Afghanistan and Iraq too. Not to forget that he has performed for Presidents like Donald Trump, Barack Obama, and George W. Bush.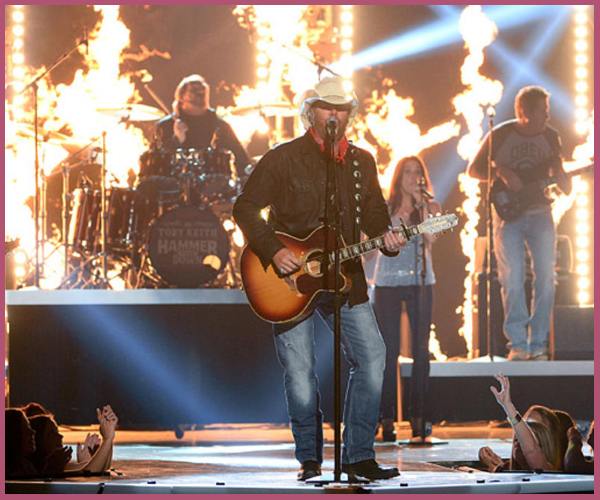 The superstar has always been an advocate for cancer patients. He also founded the Toby Keith Foundation in 2006 to support children suffering from cancer.
In 2014, his foundation opened OK Kids Korral which provides a cost-free and convenient home for pediatric cancer patients.
Also, Read Veteran TV actress Jossara Jinaro dies of cancer at age 48, her husband Matt Bogado shared on Facebook