Today host Karl Stefanovic denies dyeing his hair or spending $55,000 on hair plugs!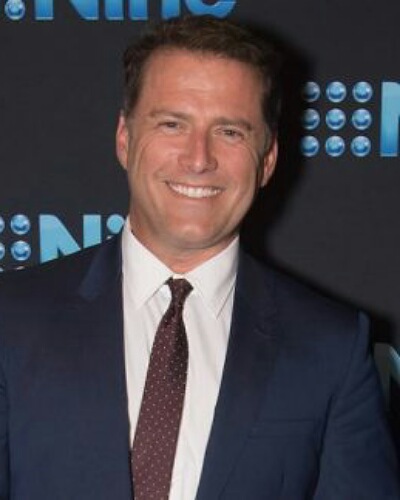 Today host Karl Stefanovic has denied that he has dyed his hair and spend an enormous amount of money on hair plugs. He is shocked at these rumors and does not know from where they are arising!
The rumors about the hairs of Karl Stefanovic
All was well until last year when Woman's Day reported that TV host Karl Stefanovic has spent over $ 55000 on hair transplants over all these years. And then Karl was on This Time Next Year in September 2019. A woman was burning her bra on the stage. Seeing that, Karl stepped away from the fire and said:
'Don't want to burn my hair and stuff. Do you know what I mean? It's expensive!'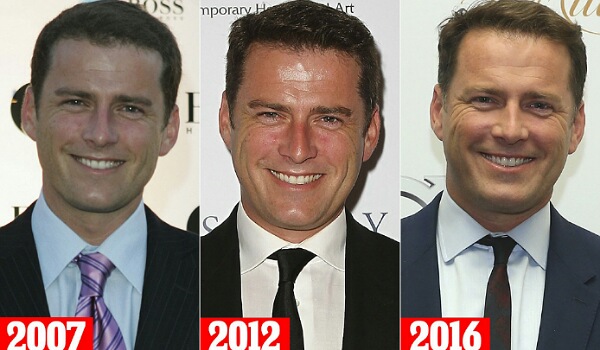 Later, Richard Reid who was the former colleague of Karl was on the show I'm a Celebrity. He discussed the hair transplant of Karl on the show. Therefore, in January 2020, Karl slapped back at Richard calling him a tosser. Karl came on the show The Kyle and Jackie O Show and said:
'When he said it, I had to turn off that show and I just thought, "You are just a tosser." Richard Reid is a tosser of the highest order!' 
But Richard returned to emphasize that what he said about Karl was true. He alleged that during the 7 years that they were together on the show, they did not get along at all. He went on to add:
"At least I'm a tosser of the highest order! Does that mean I get a crown or a medal?"
In 2017, the Sydney Morning Herald had headlines of Karl's hair transplant.
Karl's recent slamming on hair transplant rumors
Last week Karl, 45 denied the rumors on Daily Mail Au and on Wednesday 15 April 2020 added that he he is filming in a different studio. The lighting at this B studio is different from before and hence the hair color appears different, he said. He explained to Confidential:
'I'm glad to be providing some light relief to the nation during dark times,' 

'I absolutely haven't done anything to my hair.

'It is what happens when you don't have full staff on,'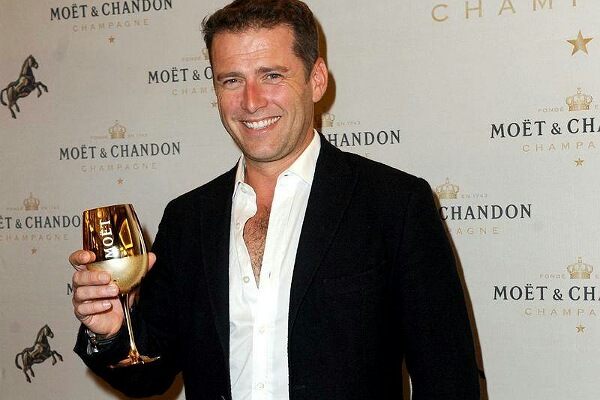 Click the link ahead for more information on Stassi Schroeder and fiance to postpond wedding? Stassi said no to hair extensions and bra during quarantine!
Karl's earlier denial
Earlier this month as well, Karl had denied rumors of his hair plugs. A source close to him also told Daily Mail Australia:
'It's just completely untrue,' 

'He doesn't know where this has come from. The idea he spent $55,000 on hair plugs is absolutely ludicrous. If he paid $55,000 for that he'd want his money back.'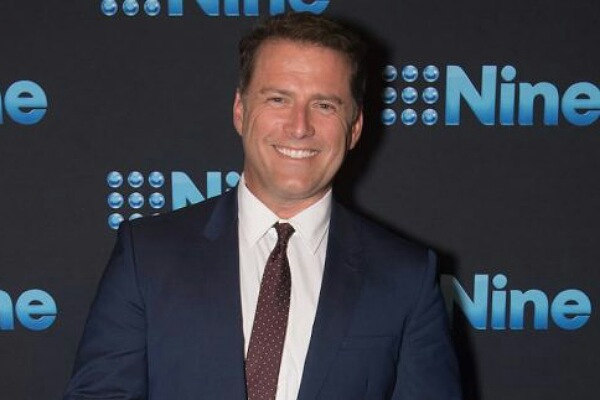 The source also attributed his different looking hair color to the lesser staff in the studio due to coronavirus pandemic and hence insufficient lighting there. The source stated:
'Everyone looks like they've got darker hair,'
Click the link ahead to read on Image Overhaul! Reality TV actor Benjamin Jardine gets hair transplant to attract 'the perfect woman'!
Source: Daily Mail UK