Todd Chrisley and daughter Lindsie Chrisley's family feud escalates! Lindsie is disgusted with Todd as allegations round up against Todd!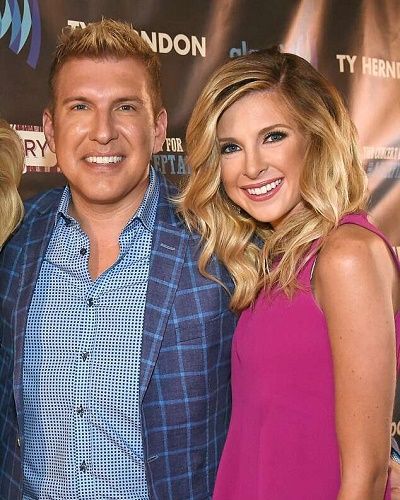 The reality T.V star Todd Chrisley was recently arrested and yet again is getting some serious family accusations. The multimillionaire real estate developer and an entrepreneur, Todd Chrisley, recently got himself into some tax invasion charges. This caused Todd some serious backlashes from his own elder daughter Lindsy Chrisley.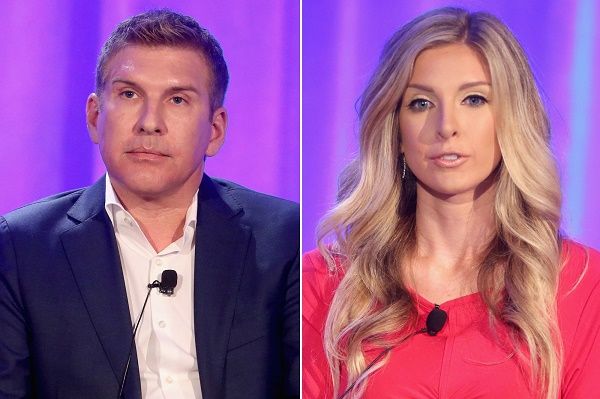 Todd was evidently indicted for federal tax invasion and wire fraud charges prior to the month. Her daughter, however, came up with even more shocking news. She accused her father Todd and Brother Chase of threatening her to release her alleged "sex tape" unless she lied about some incident. The father of 5 as of now has denied all the allegations.
Also, read about The selfishness! Todd Chrisley's daughter Savannah Chrisley concerned about her nuptials on-air to Nic Kerdiles amidst her parents' legal woes!
The estranged daughter Lindsie to her father, "I am hurt, disgusted and frustrated"!
Lindsie Chrisley, the eldest daughter of Todd, never really had a very good relation with her dad. She and Todd were very famous to get into heated arguments with one another. Lindsie even stepped out of the show after it's 5th season due to a falling out with her father. The two have remained estranged to one another for many years that is until Todd got arrested for tax evasion and fraud.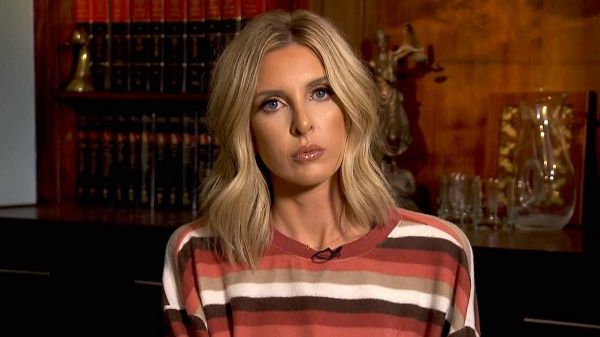 After the legal commotion, Lindsie accused her father and brother of an alleged threat. According to sources, Lindsie says that Todd and brother Chase threatened Lindsie to not speak about some "incident" with an alleged sex tape of Lindsie. While Todd has completely denied such allegation Lindsie seems adamant about taking legal actions. She has left the case on the hands of her legal team and says that she just wants to protect herself. Lindsie has also remained quiet about what this "incident" is that Todd wants her to remain silent about, however, people are quick to assume that it might have something to do with Todd's recent legal issues.
According to an exclusive interview with Hollywood Life, Lindsie reports that she feels mixed emotions and still doesn't really want to harm any of her family members but is indeed just doing it to protect herself. She says,
More than angry, I am just hurt. I'm disgusted. I'm frustrated. I don't understand it-think those are probably my main feelings. am going to say my piece and then let my legal pick it up from there. I have no desire to ever get them in trouble, to cause them any harm, or to do anything that would potentially affect them for life, for something to be on their record. 
She adds,
However, I have to come back down to reality and realize that I have to learn to start protecting myself. And sometimes when you're trying to protect yourself, you have to give it over to your legal team and allow them to move forward with whatever that may be.
Also, read about Chrisley Knows Best star Todd Chrisley and wife Julie Chrisley on financial crimes indictment! His bad fall accident?
Todd Chrisley calls her daughter's allegations "complete lies"!
On August 13, Todd and his present wife Julie Chrisley were indicted for some major frauds. They got indicted on counts of conspiracy to commit bank fraud, bank fraud, wire fraud conspiracy, wire fraud, conspiracy to defraud the United States and tax evasion. The two, however, got released on a $100000 bond after turning themselves in on August 14.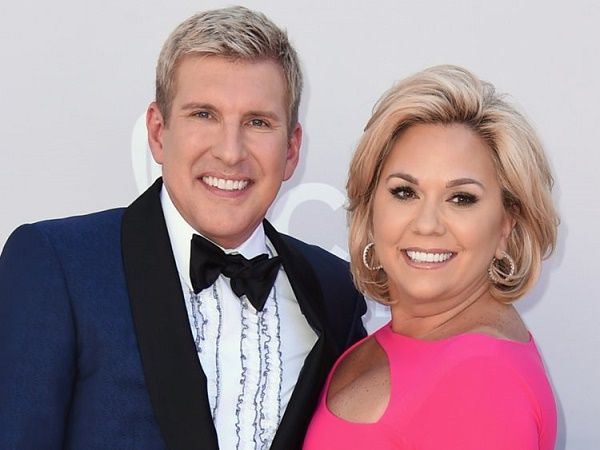 As soon as Todd was back out, his eldest daughter Lindsie hit him with allegations of sending alleged threats to her. Upon the publication of Lindsie's accusations, Todd's lawyer has released the following statement,
"As I've said before, it's heartbreaking that Lindsie feels the need to air her private issues in public. But whatever she says, she is still my daughter and Chase and Savannah's sister. We have always loved her, we will always love her, and we are here for her."
As of now, Todd is consistently denying all the accusations made at him. He calls all of it "a complete lie". The truth is yet to revealed and looks like we are only going to see more of this as Lindsie hands over the case to her legal team.
Also, read about Who is Angela Victoria Johnson? Know about her relationship with Kyle Chrisley, her secret love daughter Chloe and her worries!
Short Bio on Todd Chrisley
Todd Chrisley is an American reality TV star. He is widely popular for appearing on the USA Network reality series Chrisley Knows Best. He is the patriarch of the Chrisley family and appears on the show with her wife and five children. Todd appears on the show since 2014. He is also a self-made millionaire businessman. Previously, he was active in other TV series such as Steve Harvey and The Domenick Nati Show. He is the husband of the famous reality star, Julie Chrisley. See more Bio…
Sources: Hollywood Life, The Columbian, Wikipedia, Washington Post