Todd Palin, Sarah Palin's husband files for divorce in Alaska! Know the reason for the divorce!
All is not well in the life of former Vice-Presidential candidate of the US, Sarah Palin. US media has reported that Todd Palin, the husband of Sarah Palin has filed an application for divorce in Anchorage in Alaska. What is the reason for the collapse of the marriage of this couple who share five kids together? All the children are grown-up except Trig Palin who is still a minor.
Todd Palin puts in papers for divorcing wife Sarah Palin
Todd Palin and Sarah Palin wed in 1988. But now after 31 years of marital life together, the couple has decided to go their separate ways.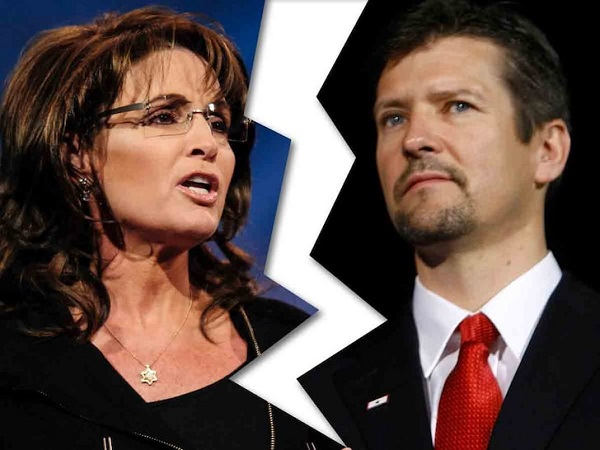 Todd has put his application for divorce from Sarah in Anchorage in Alaska. The papers which are reportedly filed on 29 August 2019 do not mention their full names. Only their name initials are used to address them-SLP for Sarah Louise Palin and TMP for Todd Mitchell Palin. Additionally, the date of birth and the wedding dates of the divorcing couple matches that of Sarah and Todd, making it clear that the couple is truly divorcing. The birth date of their minor child who has been mentioned in the court papers whose joint custody the couple is seeking also matches that of Trig Palin.
The reason cited in the papers has been the incompatibility of temperament. Todd has stated that this incompatibility has led to their inability to reside under one roof as husband and wife.
Sarah Palin and Todd Palin-their relationship and wedding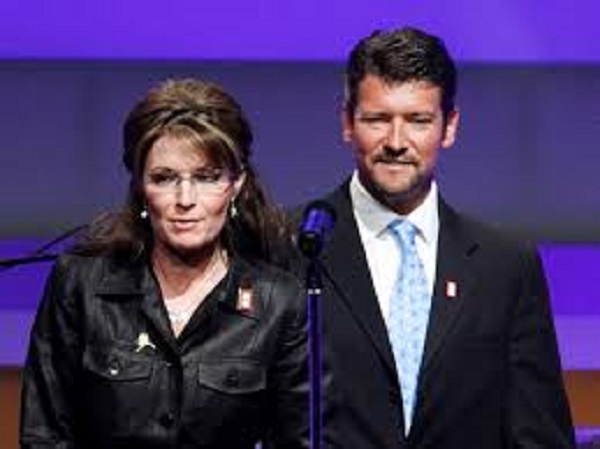 Sarah and Todd met in high school and dated. They walked down the aisle in August 1988. But the couple had eloped and married. Both are aged 55 now. He is a commercial fisherman and oil field operator. The couple has five children together. The eldest Track Charles James was born one year after the marriage in 1989. In 1990, Bristol Sheeran Marie was born. Then arrived Willow Bianca Faye in 1994. Piper Indy Grace was born next in 2001. Their last child is Trig Paxson Van who was born in 2008 but suffers from Down syndrome. The couple also has five grandchildren.
Sarah Palin and her political career
Sarah was governor of Alaska from 2006 to 2009. She was a nominee for the President post along with John McCain bur both lost to Barack Obama and Joe Biden.
She featured along with husband Todd in several reality TV shows. Sarah is a great public speaker and has written and published two books which are best-selling ones.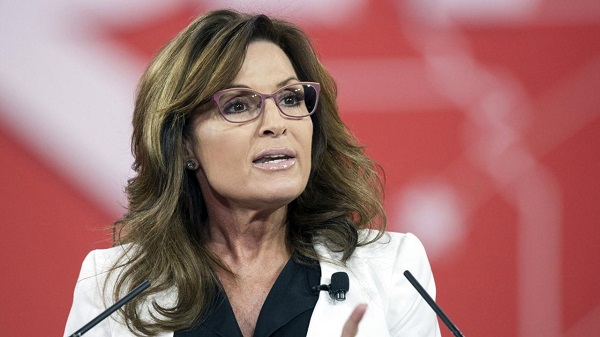 She was a strong supporter of the Republican Tea Party movement, and also campaigned for the US President Donald Trump during his 2016 presidential campaign.
Short Bio on Sarah Palin
Sarah Palin is an American politician, commentator, author, and reality television personality. Likewise, she is also famous as Sarah Louise Palin. She is famous as Former Governor Of Alaska. Besides that, she served as the ninth Governor of Alaska from 2006 until her resignation in 2009. Similarly, she is famous for her book Going Rogue. More Bio…
Source: BBC News, Wikipedia